Send real estate gifts with products sourced from your region, taking your clients on a journey to experience the finest New Zealand artisan food in a gift box.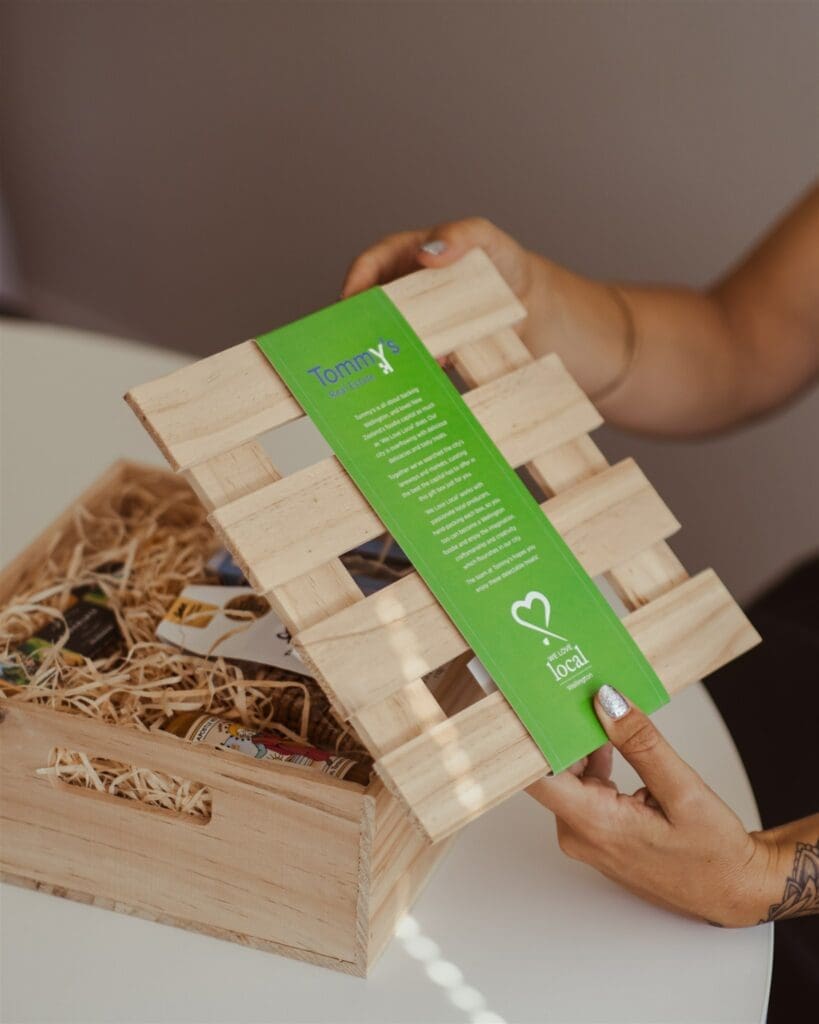 We Love Local's real estate settlement gifts are a great way to show appreciation and gratitude to clients who have just closed on a new home — be it as a thank-you to the sellers for working with you or the buyers to make the new house feel like a welcoming and warm place.
---
Regional real estate settlement gifts for agents
One of the best ways to give a thoughtful closing gift is to send a beautiful box of artisan goodies and wine sourced locally in New Zealand, specifically from your region. We pack our gourmet gift boxes with the finest local produce, from pantry items such as olive oil or honey to snacks and other luxurious treats.
And not only will your clients receive a beautiful and sustainable gift in a reusable wooden box to keep with your branding, but they will also be satisfied and impressed knowing that their purchase is helping to support small businesses in the region. Plus, you can rest assured that these presents are made with the highest quality ingredients and crafted with the utmost care by small-batch producers.
Local gift boxes from Wellington, Auckland, Christchurch, and more
We are ready to supply gift baskets for nationwide delivery with custom branding for New Zealand's largest real estate teams, such as Bayley's, Professionals, and Tommy's.
If you're an independent agency or franchise company and would like to work with us, please get in touch.
Other real estate gifts
In addition to our regional gift boxes, we offer a wide range of other gourmet gifts that are perfect for your team as a memorable welcome or housewarming gift.
From craft beer to BBQ, and other culinary experiences, we've got you covered with our stylish collection of curated gift hampers below. We're also more than happy to create a customised version if you've got a different theme in mind for your closing gifts and include a selection of non-food items, such as chopping boards with optional laser engraving.
---
Take your team's real estate gifting to the next level and leave a lasting impression with our regional gift baskets and food gift boxes for NZ delivery to your offices or directly to their door. Leave the bottles of Moët champagne and Ferrero Rocher chocolate behind by investing in Aotearoa and supporting our small businesses!