Supporting The Shed Project
All our wooden boxes are made in New Zealand, including by The Shed Project — a community space in Paraparaumu on the Kāpiti Coast, providing opportunities for people with disabilities.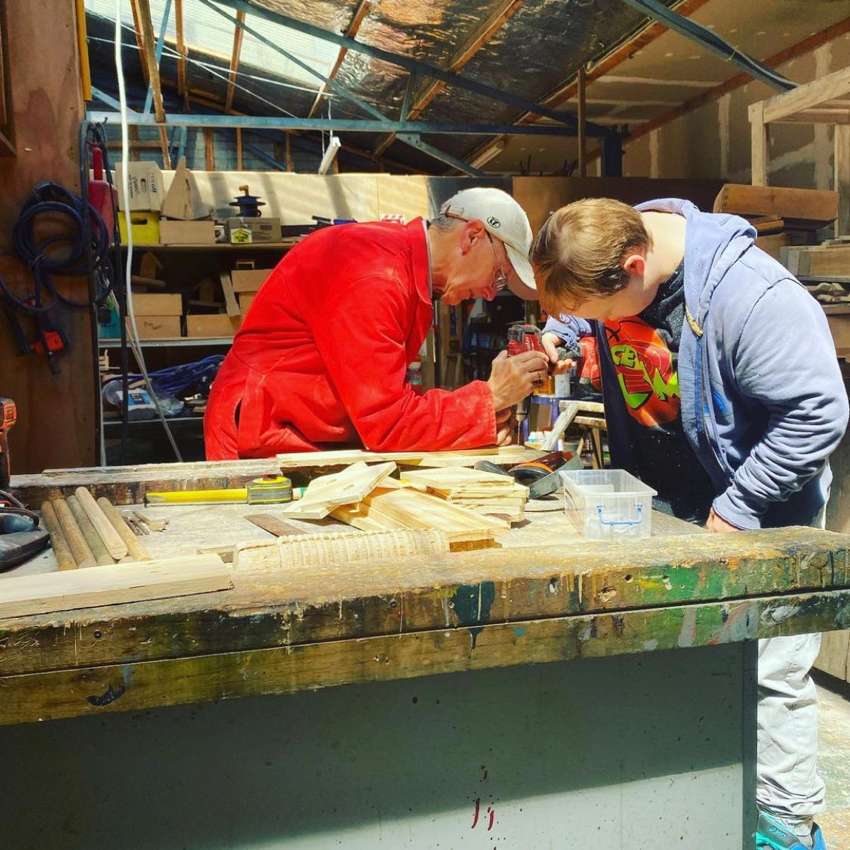 Since starting the business in 2018, The Shed Project have manufactured several thousand wooden boxes to use for your gifts, and we wouldn't be where we are today without their help.
Working with The Shed Project contributes to keeping their organisation strong and provides training and employment opportunities for local disabled and disadvantaged people.
Donating 1% to charities
We set aside 1% from every sale and donate to New Zealand charities via One Percent Collective.

Among others, your purchase will go to support the following organisations that align with our values (as of February 2021):
For every review (good or bad), we also donate an additional $1 to these organisations. If you have ordered from us before, we encourage you to leave a review on Google or Facebook.
Growing New Zealand's regional economies
As of July 2022, We Love Local has returned $1 million across 150+ small businesses in Aotearoa.
From the beginning, when we first started in Kāpiti in 2018, our goal was to showcase and celebrate Kiwi artisan producers. Since then, we have expanded into Wellington and finally — all of New Zealand.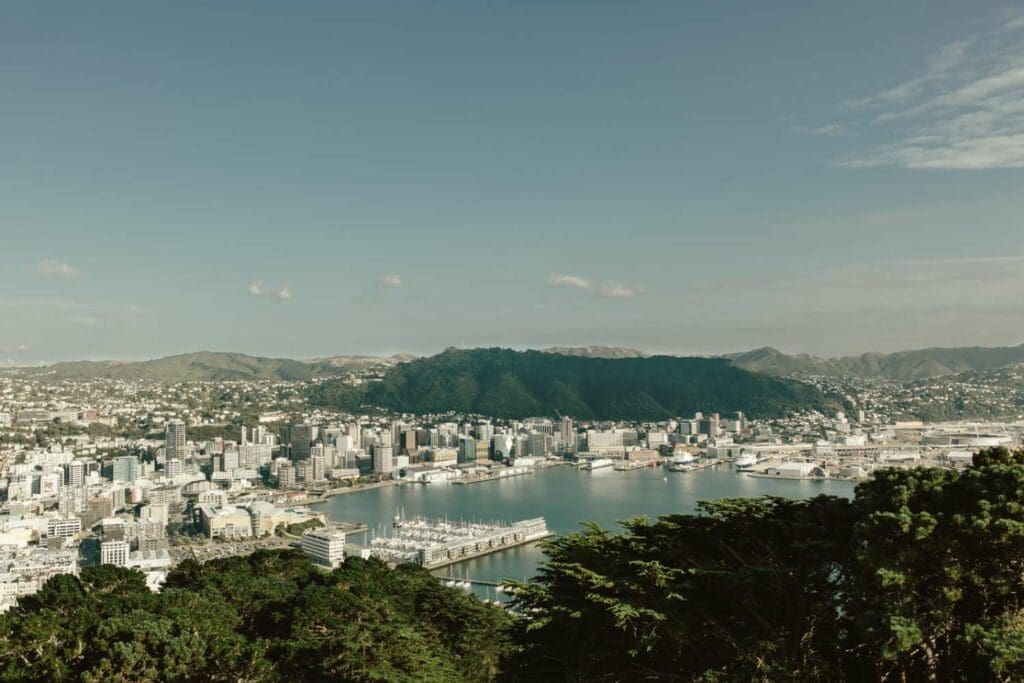 Your support directly helps the people in our communities across the country who are producing some of the finest artisan, small-batch products. With every gift box you purchase, you make a difference to the passionate and experienced producers we work with and their staff. Backing your backyard when buying your gift has never been easier!
Caring about the environment
Initially, We Love Local launched as a gift shop for products made in Kāpiti delivered with our electric car. Getting an electric vehicle was one of the driving factors for starting the business.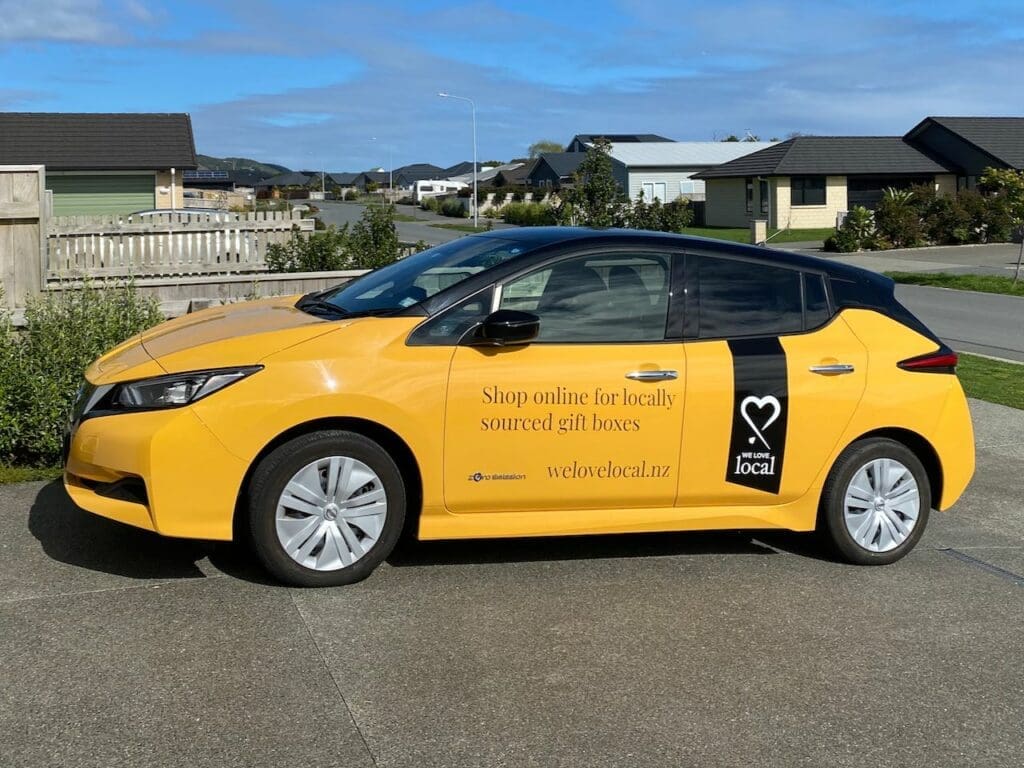 Due to We Love Local going national it's no longer feasible for us to deliver your gifts ourselves (although we still do occasionally throughout the Wellington Region).
We always strive to further reduce our impact on the environment:
By only stocking NZ-made products we keep the distance goods travel from suppliers to us and you at a minimum resulting in a reduced carbon footprint of your gift-giving.
You can further reduce the carbon footprint by choosing to offset the emissions during checkout with New Zealand's leading carbon offset provider CarbonClick.
Using 100% renewable energy both at our commercial storage space and home office.
We exclusively pack all gifts in a reusable wooden box filled with natural wood wool. No cellophane or other plastics used.
All our courier boxes have been custom-made to minimise packaging waste and reduce their footprint during transport.
With our closed-loop programme, recipients can send back the wooden boxes to be reused.
Like all companies on their sustainability journey, we're still working towards our sustainability goals, but we are constantly improving our environmental sustainability and reducing our footprint.
Paying Living Wage
The Living Wage emerged as a response to growing poverty and inequality that continues to hold back so many Kiwi workers, their families and our economy. The Living Wage concept is very simple, yet such a powerful alternative – it's the hourly wage a worker needs to pay for the necessities of life and participate as an active citizen in the community.
Source: https://www.livingwage.org.nz/about
While we're not an officially accredited living wage employer just yet (it's on our to-do list), we have started paying all casual employees who help pack your gifts the New Zealand Living Wage. As a small business just starting and juggling rapid growth, it's a big commitment but the right thing to do.
---