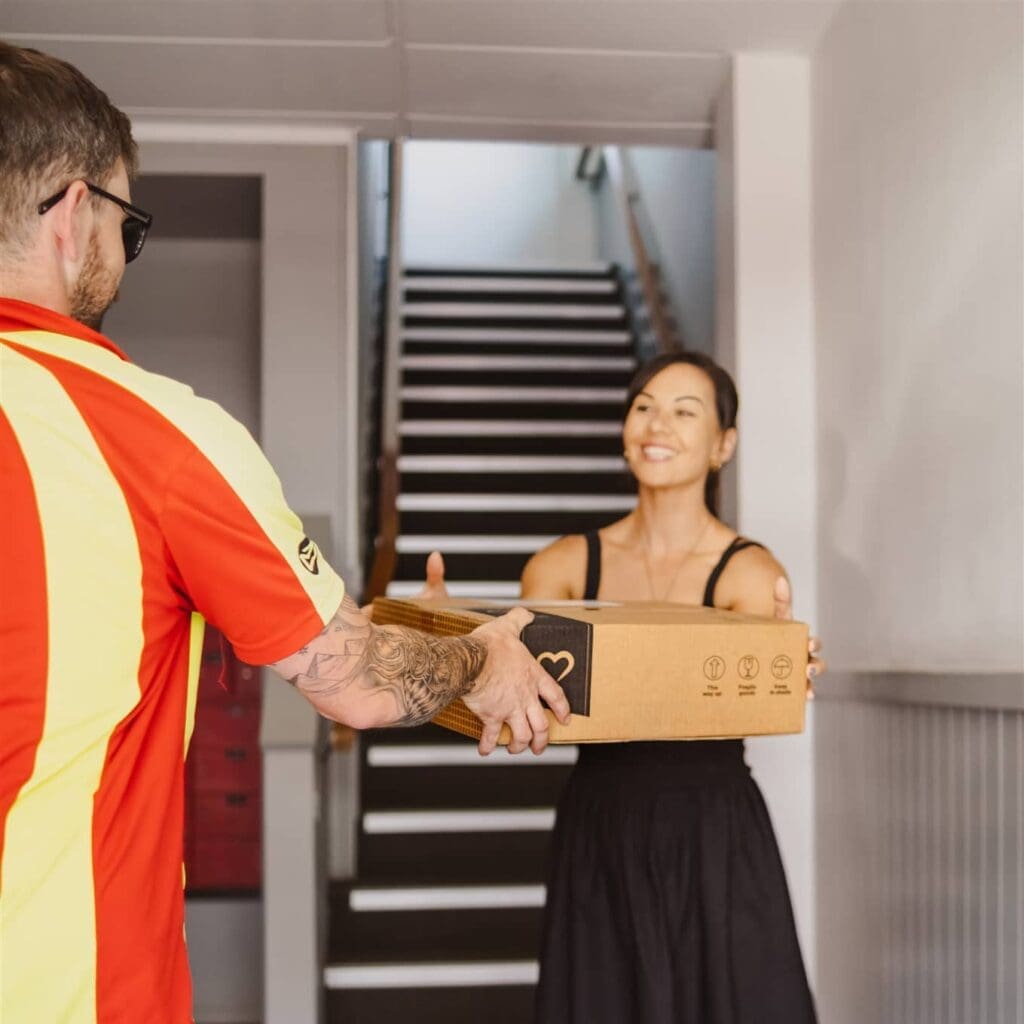 Where does my gift come from?
We Love Local is an online store without any physical locations. All orders are sent with NZ courier companies from our warehouse located in the lower North Island.
If your order needs to arrive by a specific date, please contact us before placing an order to discuss your options and avoid disappointment.
📞 or call toll free: 0800 663 437
---
NZ Gift Delivery Info
All gifts ordered from our website are delivered by NZ Post or Pace (for Wellington express shipping).
Order processing times
Orders placed before 2 PM are dispatched the same business day for delivery within the timeframes mentioned below.
Orders placed after 2 PM or during weekends (this includes Friday after 2 PM) are dispatched the next business day.
Our cut-off time for Wellington same-day delivery is 11 AM (Monday-Friday only). Orders placed after this cut-off time or during weekends are guaranteed delivery the next business day.
You will receive an email with tracking details as soon as the order has been picked up by NZ Post.
---
Delivery timeframes with NZ Post
North Island: 1-2 business days after dispatch.
South Island: 2-3 business days (or 1-2 business days if you chose express shipping) after dispatch.
Unless specifically requested, NZ Post does not deliver on Saturdays.
We strongly recommend checking NZ Post's delivery updates before submitting an order to see if there are any delays with parcels, e.g. due to severe weather events or flight disruptions.
Some examples:
If you need a gift delivered to Auckland for Wednesday it needs to be ordered Tuesday 2PM at the latest for a chance to arrive the next day.
If you need a gift delivered to Christchurch for Monday using economy shipping, we recommend ordering Thursday 2PM at the latest (NZ Post advises 2-3 business days for delivery to the South Island) or Friday 2PM using Express delivery.
Please note that this delivery schedule is just a guideline based on our experience of sending thousands of gift boxes across the country. We can never guarantee delivery of a parcel for a specific day (other than for gifts sent with our same-day delivery service in Wellington).
---
Signature required only
All orders are sent with signature required, which you can remove later. You will receive an email with tracking details and instructions on how to do this when the order is shipped. We do not recommend removing the signature if you are unsure if it's safe to leave the parcel (e.g. in apartment buildings).
Please note that gifts with alcohol always require a signature and a person over 18 must be present at the delivery address to receive the parcel.
---
Tips to increase the likelihood of successful delivery
The earlier you order the better. Please make sure you leave a note during checkout mentioning the desired delivery date.
You will receive an email with tracking details informing you when a parcel is out for delivery. Give the recipient a heads-up that something is coming their way or grant NZ Post an ATL (Authority To Leave) from the tracking email you receive.
Consider sending the parcel to the recipient's workplace if they're not working from home.
We will try our best to help you get your parcel delivered on time. If you have any questions, please get in touch.
---
Delivery timeframes by region and city