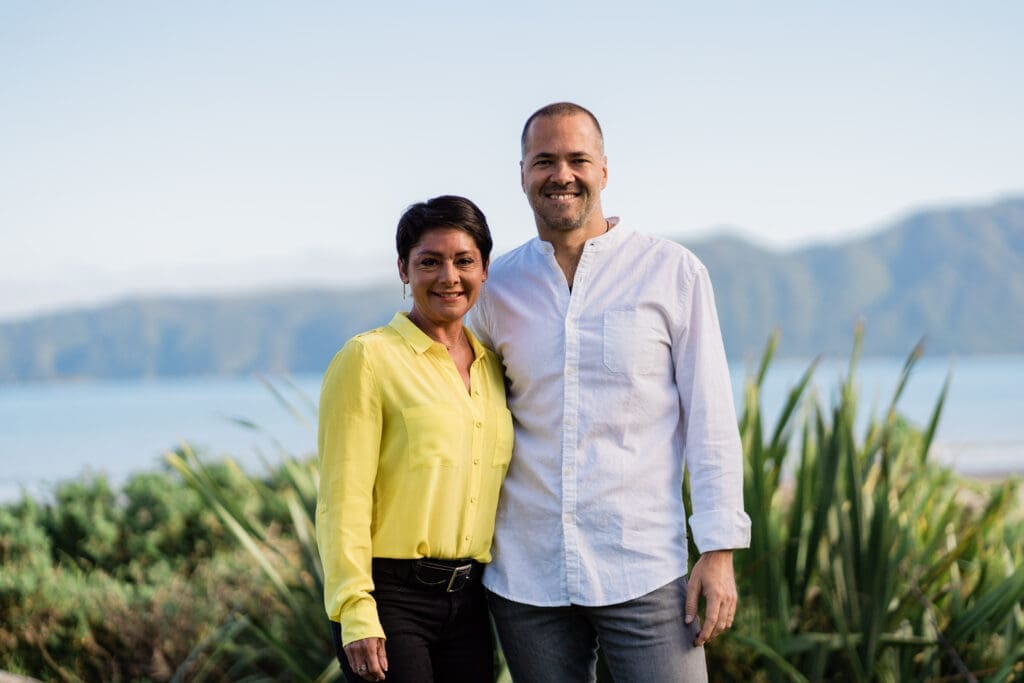 We've always loved local. Locally made goodies, locally run business (and even locally-sourced energy!). In fact, our story begins in 2018 when we started a little local delivery service called Kāpiti Goodies…
Timo was working in the online domain name industry, and Valerie was taking a break from her career in hotel management to look after their child and study to become a personal trainer. At the time, Valerie was regularly visiting the local markets where she was charmed by the incredible range of artisan goods, but quickly identified how much more of a challenge it was for entrepreneurs and small business owners to stand out among the international competitors. Kāpiti Goodies was launched as an online shopping experience for locally-made goods to be delivered to people's homes with ease, using our own electric car.
The increased face-to-face engagement with our suppliers and customers through our sustainable delivery service gave us a unique lens through which to understand the very real, the very powerful and very humbling impact of a sustainable gifting eco-system. A few years later, we were ready to further our vision of helping local artisan producers sell more of their products. We acquired We Love Local in 2019 and merged with Kāpiti Goodies.
While it's no longer feasible for us to deliver via electric car, we are now proud to support not just the Kāpiti producers whom we started our journey with but 200+ artisan producers throughout several New Zealand regions, too. 97% of business in New Zealand is made up of small business owners employing less than 20 employees – what's not to love about loving local?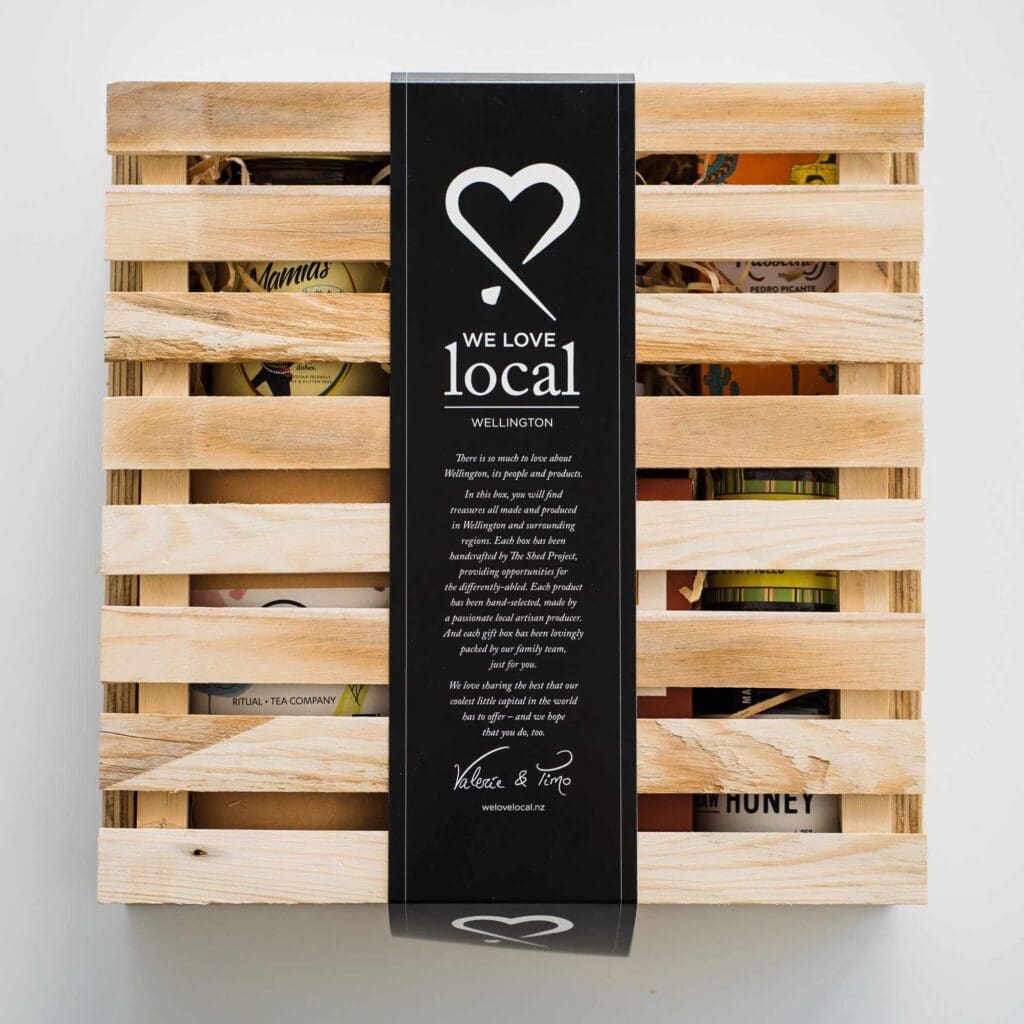 Social Good
We Love Local was born out of our love for all things small, thoughtful and sustainable, but the real-world impact of a sustainable gifting eco-system is so much bigger. In fact, every purchase supports the 60+ passionate and experienced artisan producers we work with and all the staff they employ.
Local Collaboration
From our PR company to our printers and designers, supporting and collaborating with local businesses is at the heart of what we do – we strongly believe in the power of community.
Most of our gift boxes are made by The Shed Project – a community space providing opportunities for the differently-abled. They're filled with ethical and local artisanal products.
Artisan Quality
We love searching high and low for quality, locally made products and curating thoughtful and exciting gift boxes to treat yourself, someone else, or your team. You'll not only put a smile on someone else's face but heaps of locals' too!