Whether you want to congratulate and surprise or show some thanks, our corporate gifts made in New Zealand are a sweet and sustainable way to send the perfect message to clients and colleagues.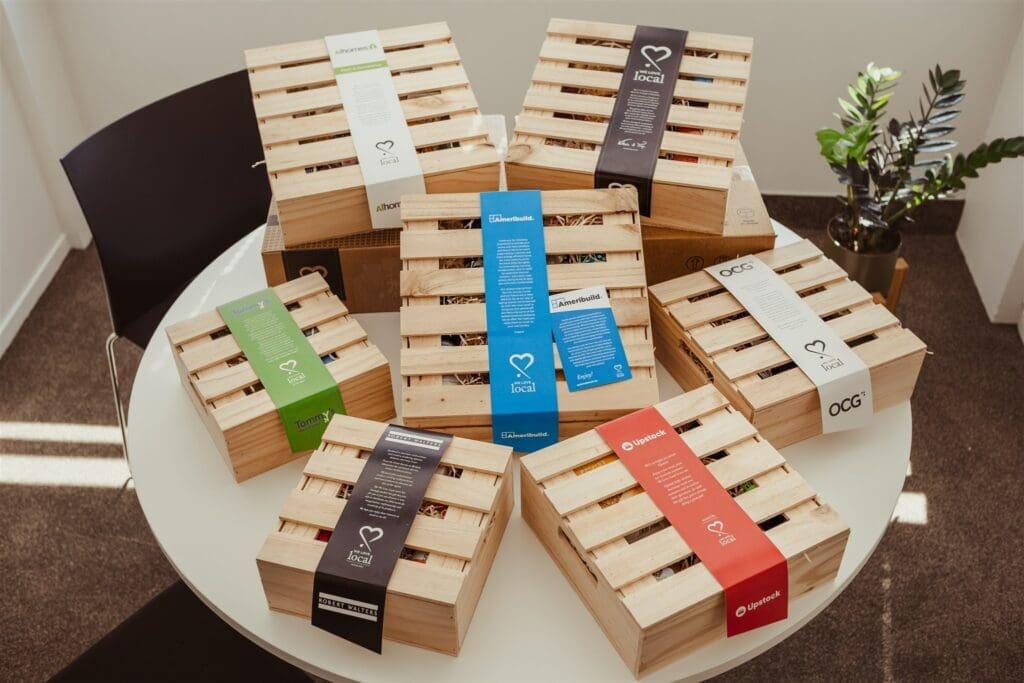 Brands We've Worked With And Testimonials
We're proud to work alongside our local artisan producers and connect them with other great New Zealand and international businesses to create the happiest of customers.

---
A massive thanks to Timo, Valerie and the We Love Local team for the amazing gift boxes. Supporting our local...
read more
Sharon Anderson
Marketing Events Coordinator,
Findex
We have had great feedback from our contractors and clients so will certainly be back again for more orders in...
read more
Thanks Valerie and the team for their wonderful service! We did a bulk order for a company event with 20+...
read more
---
Corporate Gifts with your branding
Every company has its own gifting requirements, from your business model to your brand colours. We make it easy and beautiful to create customised corporate gifts that align with your brand and marketing strategy and create some social good.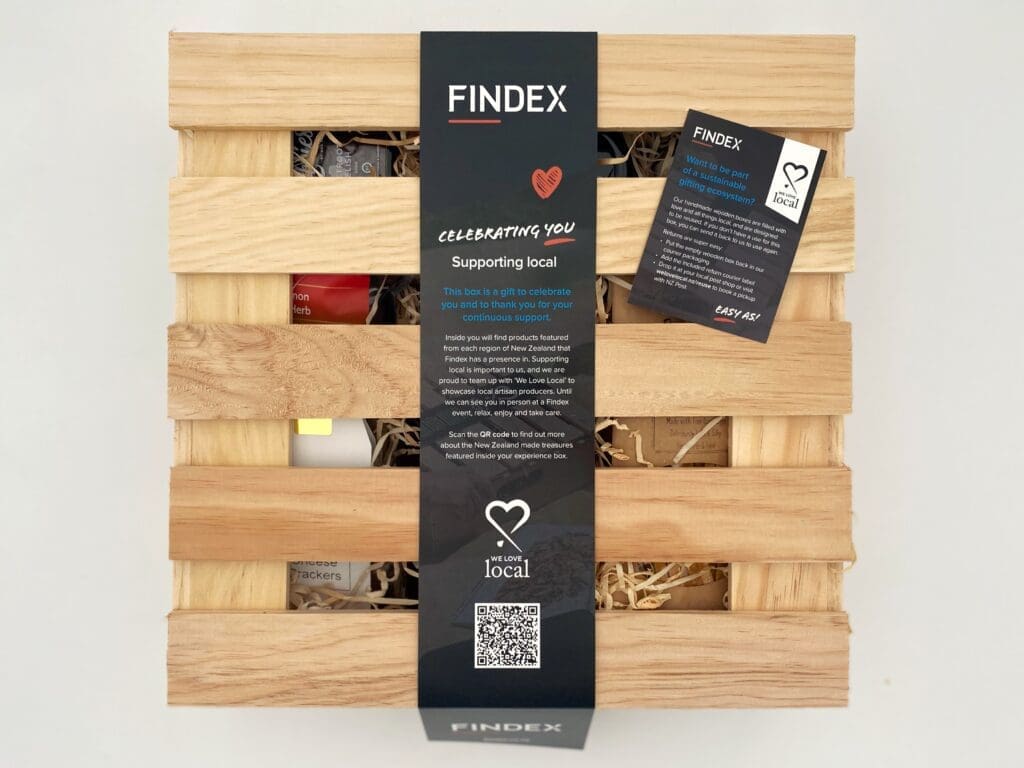 Customisation options for corporate gifting:
Branded sleeves — your logo, font, company colours and message
Custom curations — we can create a themed arrangement by products, colours or brands your business already collaborates with. Unite your customer preferences with a thoughtful arrangement of local and meaningful gifts
Branded variations — select different products or design varied messages for different purposes e.g. one-off gift or branded product
Include your own branded products, brochures, or greeting cards
Read the case study how we created a truly local corporate gifting campaign for Findex.
| Quantity (minimum 10) | Cost per sleeve |
| --- | --- |
| 10-25 branded gifts | $5+GST |
| 25-50 branded gifts | $3+GST |
| 50-100 branded gifts | $2+GST |
| 100+ branded gifts | $1.50+GST |
Pricing for branded sleeves with your logo and text (optional).
---
Request a quote
Interested to hear more about corporate gifts? Fill in the form below: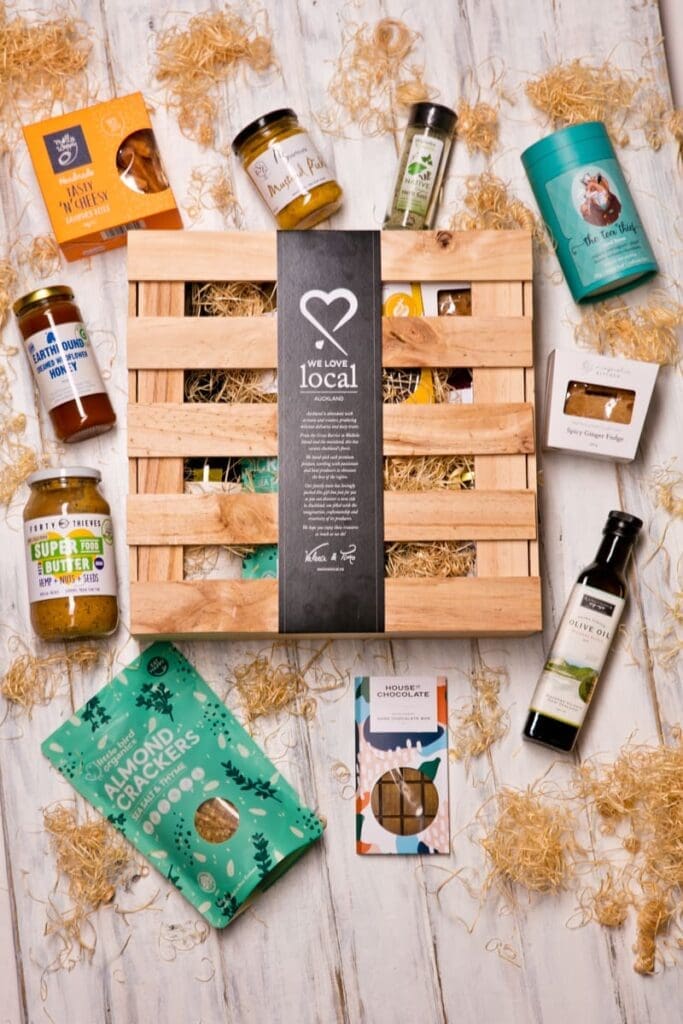 Most Popular Corporate Gift Boxes
---
2023 Corporate Christmas Gifts NZ
This Christmas, show appreciation for your clients or staff with a We Love Local gift hamper and support small Kiwi businesses. Our gourmet gift baskets are filled with the finest local products, from artisan chocolate and snacks to delicious treats — all sustainably packaged. Take advantage of our early bird offer and get free branding.
Our regional gift boxes make the perfect Christmas gift:
If you've got a budget or unique requirements, we're more than happy to create custom gift boxes to suit your needs and make your Christmas gifting campaign extra special.
---
Sustainable New Zealand Corporate Gifting
Showing your appreciation for your clients or staff with a We Love Local gift hamper will do so much more than save you time and score brownie points — you'll be contributing to your community in the most powerful way you can:
We Love Local donates 1% of every sale to New Zealand charities and has also partnered with The Good Registry for charity gift cards.
Together we can help grow Aotearoa's regional economies by supporting small businesses in your backyard.
Become a part of the country's first sustainable gifting ecosystem and reduce the carbon footprint of your gift-giving.
Find out more about our about our social mission.
Kiwis have an inherent passion for supporting local businesses, and our drive to support the local economy is even stronger after the impacts of Covid-19. Small businesses make up 97% of New Zealand's economy, and there has never been a more critical time to think, act and love local.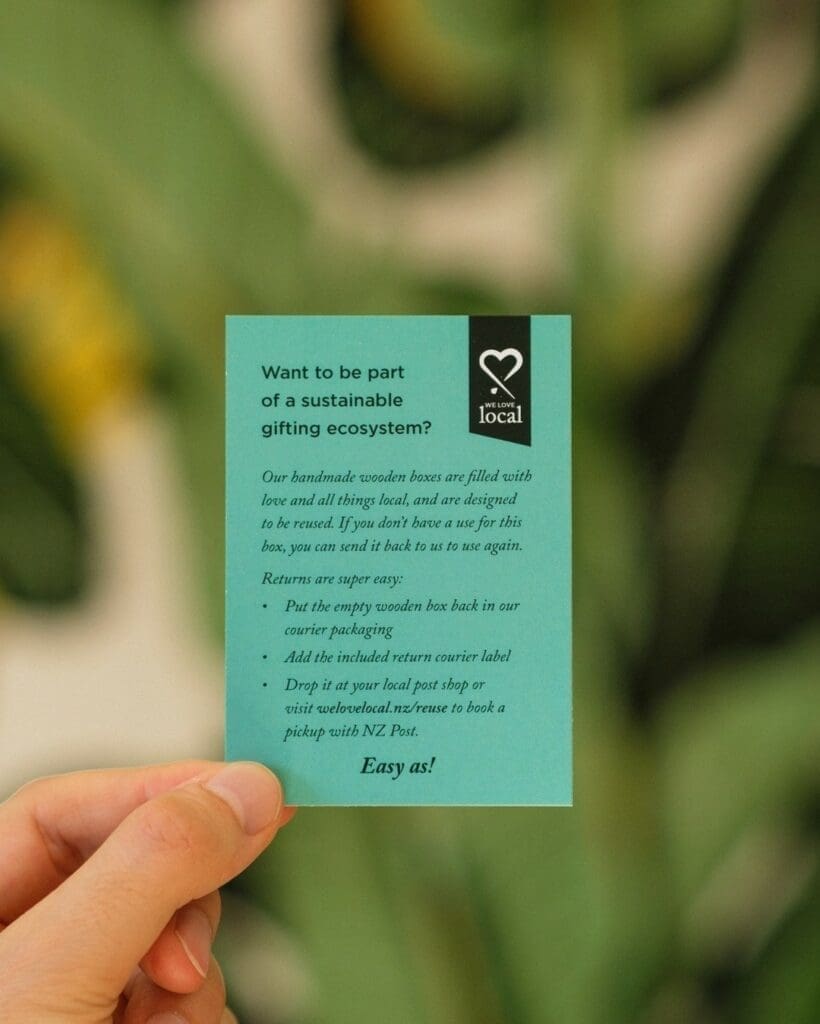 ---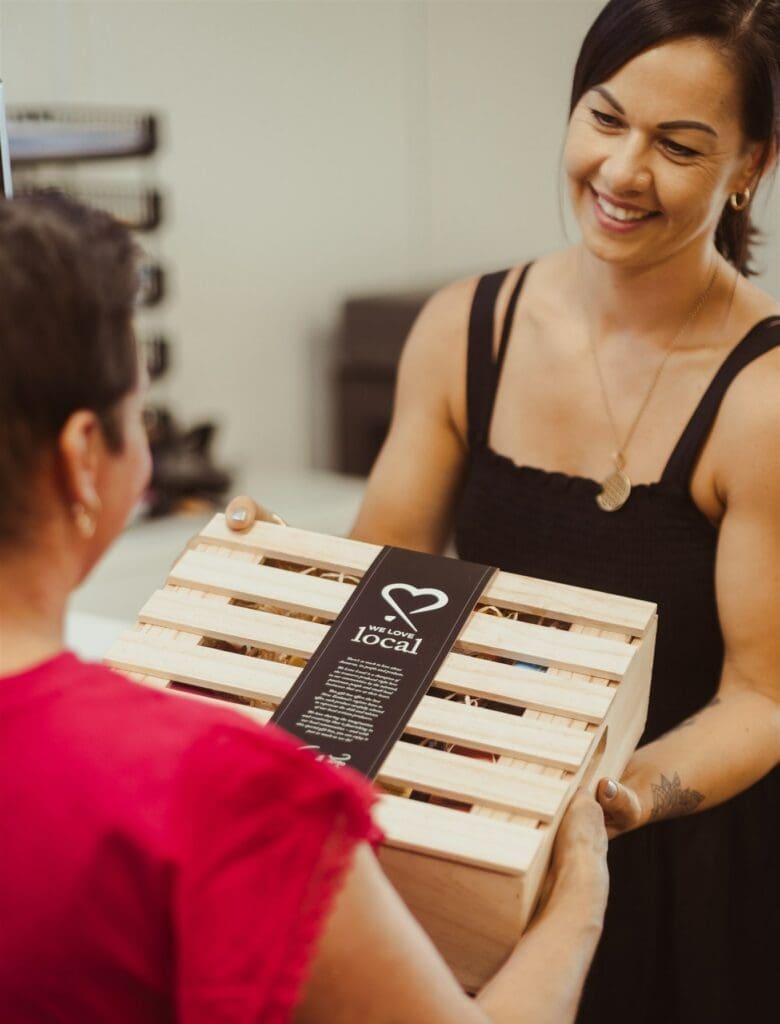 Corporate Gift Ideas for Clients and Staff
As much as we enjoy curating the contents of a corporate gift basket, we love hearing why and how businesses give too.
From rewarding staff to congratulating clients, a We Love Local gift hamper sends warm fuzzies and connects your recipients to quality, local brands.
Send a care package or 'get well soon' gift to your employees
Say thank you to customers for their feedback
Congratulate your client on their new home or life milestone
Praise employees for their performance or celebrate their work anniversary
Show gratitude (or say "sorry" – with feeling!)
Give a generous and relevant gift at conferences and events
---
Conference & Event Goodie Bags
There is no better way to experience the taste of Aotearoa than a goodie bag filled with local treats!
These event packs are travel-friendly and perfect for people to take home because they can easily fit in small suitcases, hand luggage or backpacks.
We customise goodie bags for conferences, events, and hotel guests nationwide. Some examples:
Choose products made in Canterbury as speaker gifts for a conference held in Christchurch.
A Wellington-made chocolate bundle for attendees of an event in the capital.
Need welcome gifts for VIP attendees sent to an Auckland hotel? We've got you covered!
We're also more than happy to add small promotional items, which you can send to us to pop inside before the event.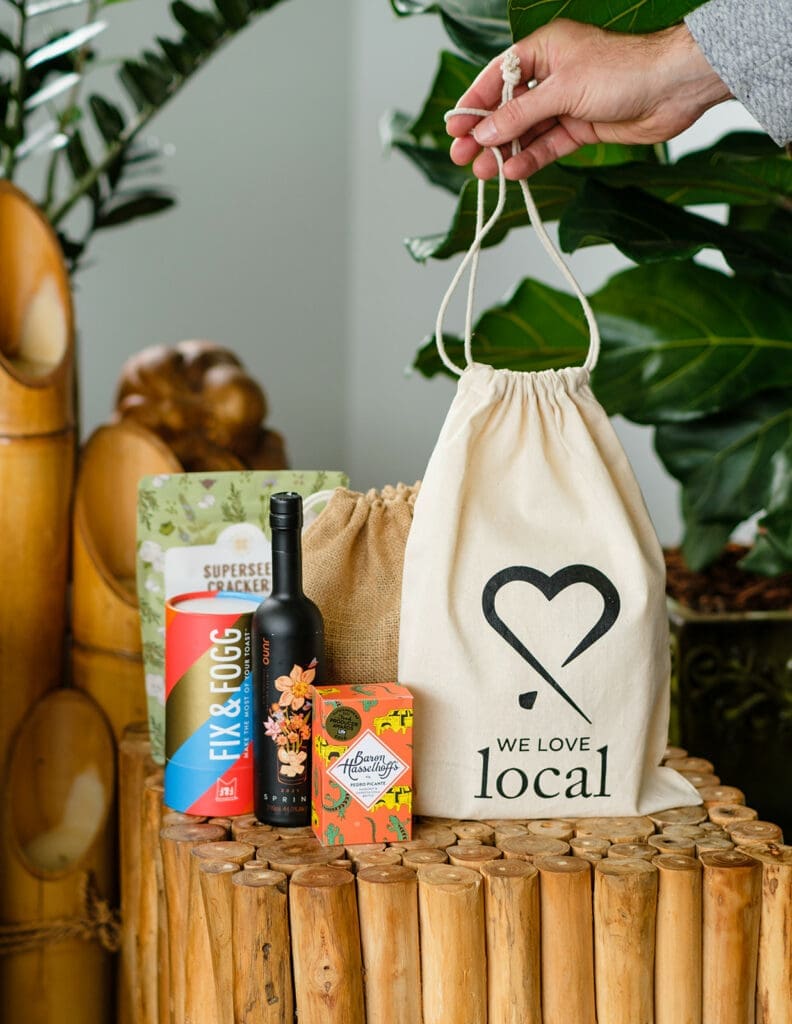 ---
Employee Appreciation and Work From Home Care Packages
Whether you want to thank your team for their hard work in uncertain times or give a shout-out to partners, strengthen your professional relationships and support multiple small businesses at the same time.
Here is a selection of corporate gifts and hampers your staff and clients will enjoy:
---
Corporate Gift Boxes Gallery
A selection of our corporate gifts and available branding options: