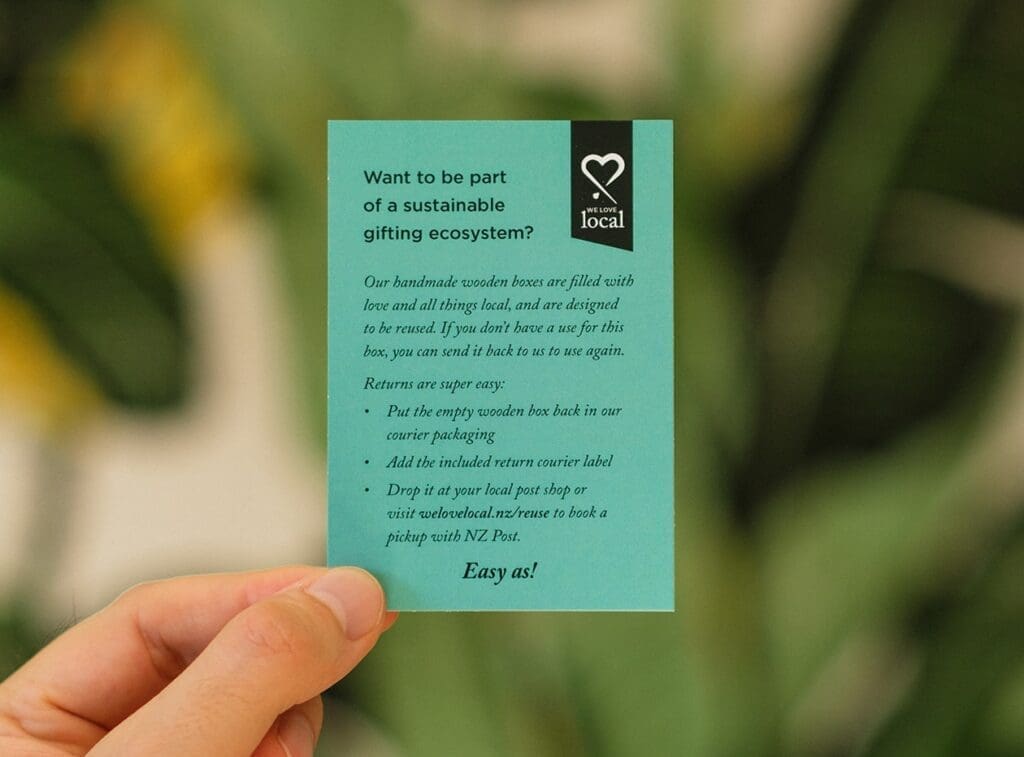 We're officially launching our closed-loop system today, allowing recipients to send back our wooden boxes for future gifting.
Of course, we would love nothing more than recipients keeping the wooden box and using it as they see fit — we hear the boxes make great cat beds or help keep cupboards tidy. But if they don't have a use for it, recipients can now send the wooden boxes back to us to use again, and again, and again (after enjoying the yummy treats included, obviously).
After winning a Sustainability Award last year, this is the next logical step on our journey to be kinder to our planet. Recent trials have shown that we can expect anywhere between 5%-10% of wooden crates to be returned, saving hundreds, if not thousands, of wooden boxes from being thrown out each year.
Join Aotearoa's first sustainable gifting eco-system and order your gift box today.