Gift Baskets In Christchurch | Nationwide Delivery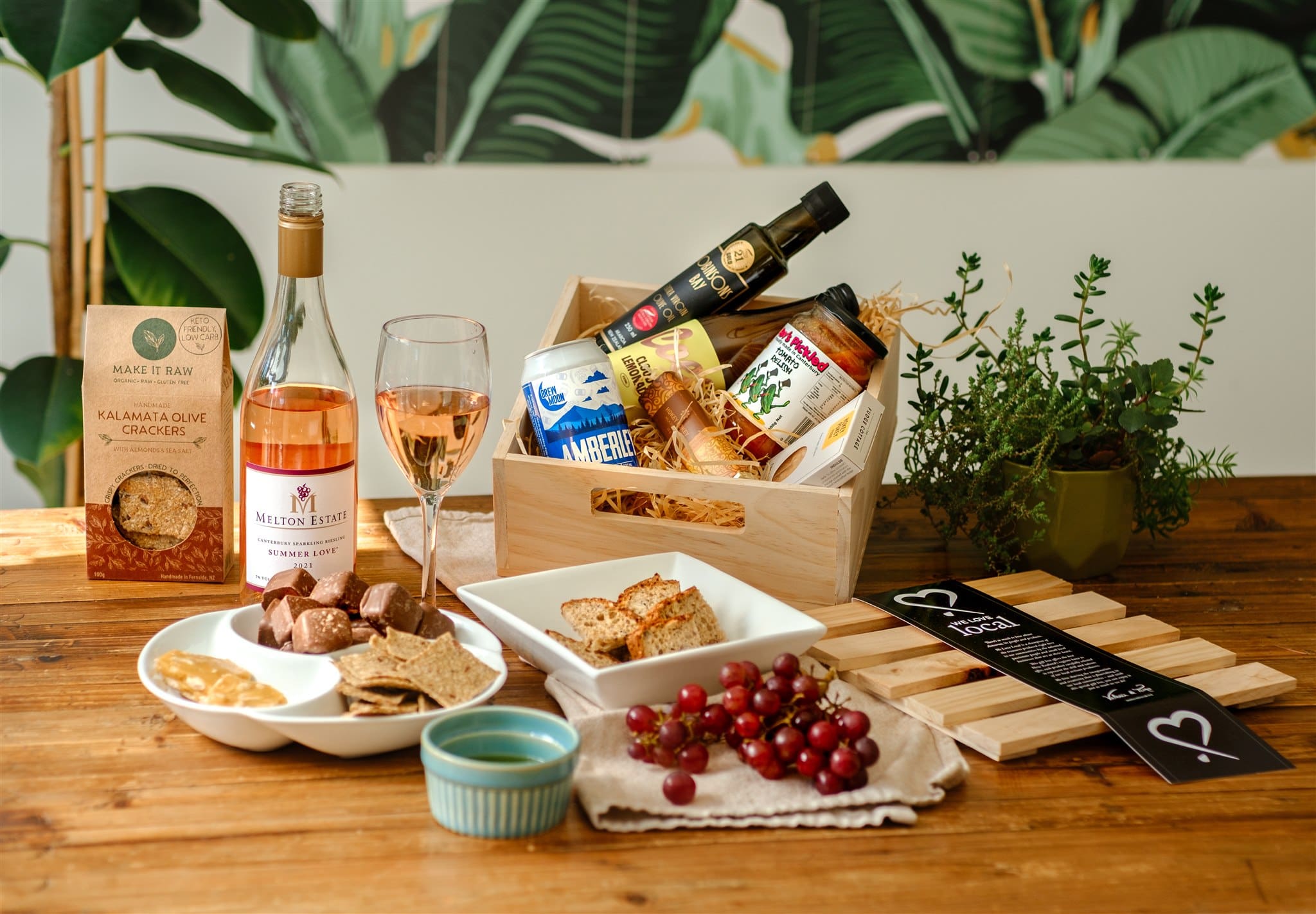 Send a taste of the beautiful South Island with our Christchurch gift baskets filled with local products made in the city and surrounding regions and available for New Zealand delivery. These fantastic NZ gourmet food hampers are guaranteed to delight any recipient — be it for birthday gifts, Christmas presents, as a Mother's Day gift box, or just to say thanks and make them smile.
Show Filters
Showing the single result
Showing the single result
Locally-Made Gift Boxes
There's never been a more important time than now to buy local. If you're looking for gift baskets with a unique selection of beautifully curated treats and goodies, our Christchurch gift hampers make it easy to reconnect with small New Zealand businesses based in the city and surroundings. What could be a better gift than sharing your favourite locally-made Kiwi products with friends and family or customers and employees?
If you have a product made in Christchurch and would you like to be in our range of gift boxes, we encourage you to please get in touch.
Corporate Gift Basket Shop Christchurch
Our Christchurch gifts are the perfect present to give in person or by mail. We think they'll be some of the best gifts you could buy for your clients based in Christchurch or anywhere in Aotearoa. See our full range of custom packaging and branding options and take your corporate gift-giving to the next level.

Fast Order Delivery to Christchurch
No matter what the occasion and where you are based, we can organise delivery to Christchurch or anywhere in New Zealand, including rural deliveries. All our gift boxes and hampers available for Christchurch delivery are sent Monday to Friday to arrive within 2-3 days or an optional overnight courier service available during checkout (orders are dispatched on business days only). You can also select to send a gift to be delivered immediately or choose a later delivery date. Find out more about shipping to Christchurch.