Gift Baskets In Tauranga & Rotorua | Nationwide Delivery
Our curated Tauranga gift baskets with local products (including surrounding regions and Rotorua) make shopping for unique gifts easy and fun. Whether you're looking for something sweet or savoury, healthy or indulgent — we've got something delicious just right for every occasion.
Each hamper contains at least 5-6 items from local producers, including handcrafted chocolates, jams & preserves, artisan crackers & biscuits, premium wine or beer, plus much more. Available to order from our online gift shop for delivery in Tauranga, Rotorua, or anywhere in NZ!
Show Filters
Showing the single result
Showing the single result
Locally-Made Tauranga Gift Baskets
We all know that supporting local businesses is important, but finding products made in our regions can be hard.
There are so many great small food producers in New Zealand, and we want to help you support them! With a We Love Local gift hamper you can send a taste of the beautiful Bay Of Plenty with locally sourced treats from Tauranga, Rotorua and surrounding areas.
Your local food heroes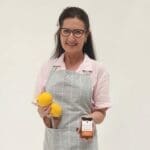 Made In Bay Of Plenty: Preservation Jam
-
Let's meet Samantha Burgess — founder of Preservation Jam 🍓 Creating hand-crafted small batches of all-natural preserves and jams that are both gluten-free and vegan, using produce that would have otherwise gone to waste! My favourite part of this journey has been being able to 'rescue' excess produce from people who are struggling to eat […]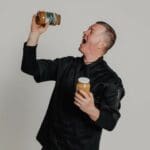 Made In Bay Of Plenty: Small Batch Nut Butters & Spreads
-
Meet the team! Let's meet Nick Parker — the owner of Small Batch! A creator of delicious artisanal batch-crafted nut butters and spreads, in the beautiful surroundings of Mount Maunganui🥜 Nick, a passionate lifelong foodie, took over Small Batch in 2020 and has been hand-crafting delightful treats ever since! We are proud of the innovative […]
Here are our favourite Bay of Plenty businesses curated by the We Love Local team:
Corporate gifts Tauranga & Rotorua
Our Bay of Plenty gift baskets are the perfect little gifts to give in person or for delivery by post. We like to think they'll be some of the best gifts you could buy for your clients based in Tauranga, Rotorua or New Zealand. See our full range of options for corporate gifting.