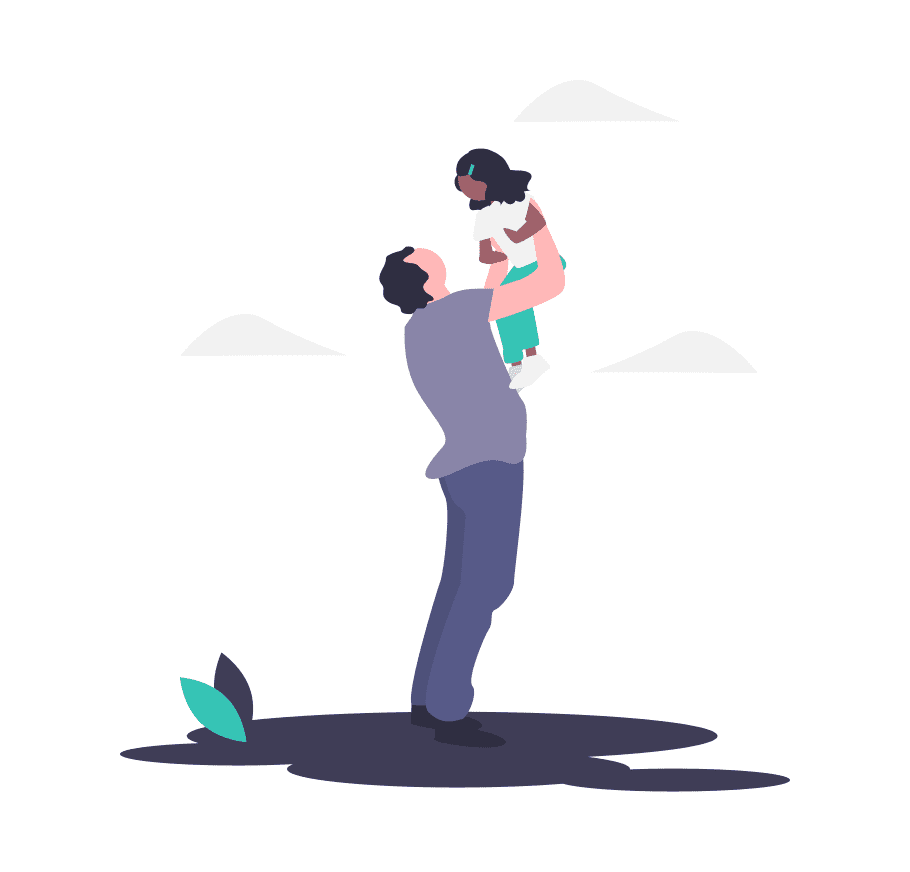 As if shopping wasn't hard enough already, we've compiled a guide of Father's Day gift boxes that will make finding the perfect present for New Zealand dads easy peasy.
What's In Our NZ Father's Day Gift Boxes?
We know you can't wait to spend some quality time with your dad. But before the festivities begin, there are a few things you must do — like get a gift for him.
Whether he likes chocolate, cooking, or wine — there is something in here for every dad. If you're looking for Father's Day gift ideas to show your Dad how much you care, make sure to choose one of these five awesome gift boxes that are perfect for our Kiwi dads.
All our gift boxes come in a reusable wooden box, and you can include a personal message with your order (here are some funny ones).
1. Father's Day Wine Gift Box
Yes, that's right. Our number one suggestion is our limited edition Father's Day gift box with a special bottle of wine just for him.
Forget last-minute Father's Day gifts and avoid the hassle of crowds — we've already got what he needs, all from New Zealand:
Alana Wines Estate Pinot Noir with 'Happy Father's Day' Label
Ocho Chocolate Bar
Village Green Hot Whisky Mustard
Taste Of The Alps Pickle
Balsamic Cheese Crackers
Potter Brothers Chocolate Treats
Kapiti Candy Mixed Fudge
Orders for these Father's Day gift boxes will be shipped starting 30 August to arrive on time.
2. Craft Beer Gift Box For Dad
It's no secret that most dads love beer, and what better way to show him you care than with the perfect beer gift pack?
We've packaged up local New Zealand craft beers from our range, along with an assortment of sweet and savoury snacks just for dad — all wrapped up in a beautiful wooden gift box. What's not to like?
3. Vodka Gift Set For Him
He'll be feeling pretty special when he gets this gift set.
With locally distilled craft vodka, assorted snacks like nuts and brittle — plus the manly must-have of a gourmet hot sauce with some extra NZ flavour.
The Bond Store Kapiti Coast Vodka
Apostle Hot Sauce
Baron Hasselhoff's Pedro Picante Hazelnut Brittle
Kapiti Candy Mixed Fudge
O'Nuts Handcrafted Gourmet Nuts
It's never been easier to celebrate all things Kiwi with one of these Father's Day Gift Boxes!
4. NZ Craft Gin Gift Box
Imagine how happy dad will be when he unwraps a delicious craft ginspiration:
Imagination New Zealand dry gin with hints of juniper, coriander and cardamom is perfect for sipping with cocktails or mixed drinks.
Six Barrel Soda Classic Tonic — to mix a refreshing G&T.
Kapiti Candy Mixed Fudge because sweets.
Asian Food Republic Gourmet Almonds (Coconut + Lime flavour) to nibble.
Spring is around the corner!
5. Food Award Winners Gift Box (Non-Alcoholic)
The last suggestion of our Top 5 Father's Day Gift Boxes is our delicious Food Award Winners Gift Box for the foodie dad!
It features award-winning products from New Zealand shining a light on our most talented artisans, for example:
be happy chocolate
Jenny's Kitchen Tamarind Chutney
Fix & Fogg Granola Butter
and more…
We think it's the perfect gift to indulge in this Father's Day.
We hope you like these gift boxes for Father's Day. Whether he prefers sweets, snacks, champagne, or whiskey — there is something in here for every dad. Make sure to choose one of these five awesome gift boxes perfect for our Kiwi dads and make Father's Day extra special this year. Show your father how much you care about him, and purchase a Father's Day Gift Box today!
P.S. If you want more inspiration, check out our other Father's Day gift ideas.