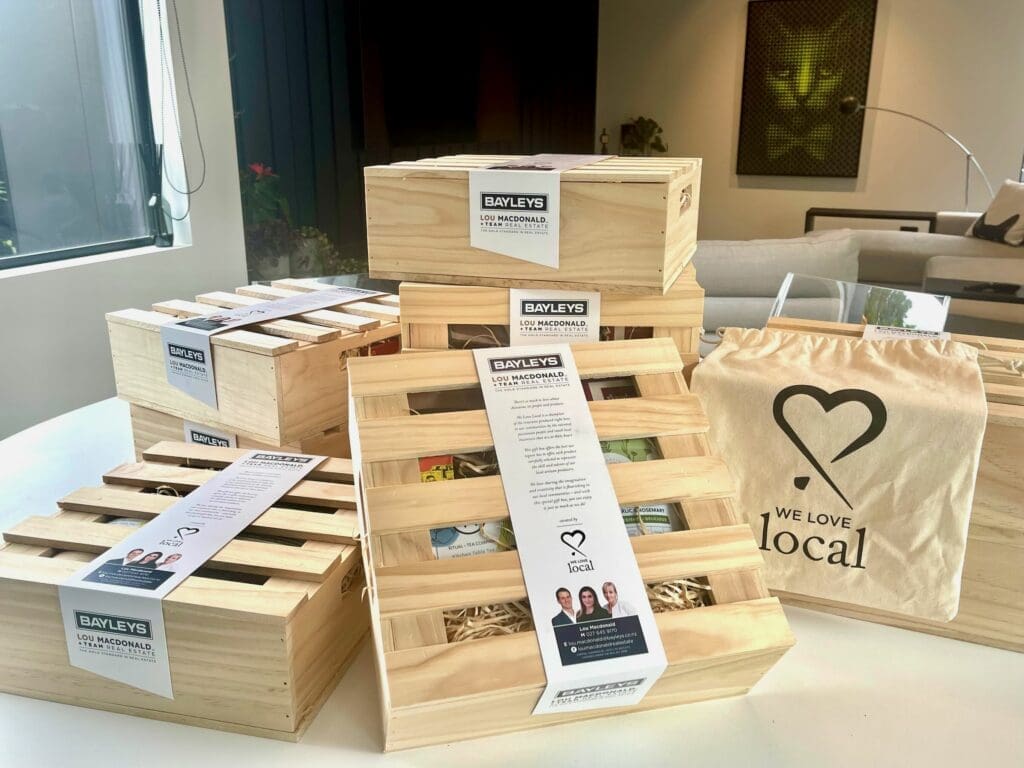 Lou Macdonald is a successful real estate agent working with Bayleys Real Estate in Wellington, New Zealand. With over seven years of experience in the industry, Lou has built a reputation for her exceptional customer service and attention to detail.
One of the ways Lou likes to show her appreciation for her real estate clients is by gifting them with unique and locally-made products. That's why she turned to We Love Local and our range of gift products showcasing Aotearoa's food heroes.
I love using We Love Local to thank my clients because it's a great way to support local and show them how much I appreciate their business.
Since Lou is based in the Wellington Region, she has decided to gift her clients our Wild About Wellington Gift Boxes containing products made in and around the capital. Each gift is carefully selected to reflect the interests and preferences of the client.
Building long-term relationships with clients
She also goes the extra mile to ensure her gifts are memorable by branding them with her logo and contact details on a stylised ribbon, giving them a modern and elegant look. In addition, Lou encourages her clients to return the gift boxes to her office for reuse by We Love Local, creating a circular system that promotes sustainability and reduces waste. This provides another touchpoint for customer engagement and aligns with Bayleys Real Estate's commitment to supporting local businesses while reducing their environmental impact.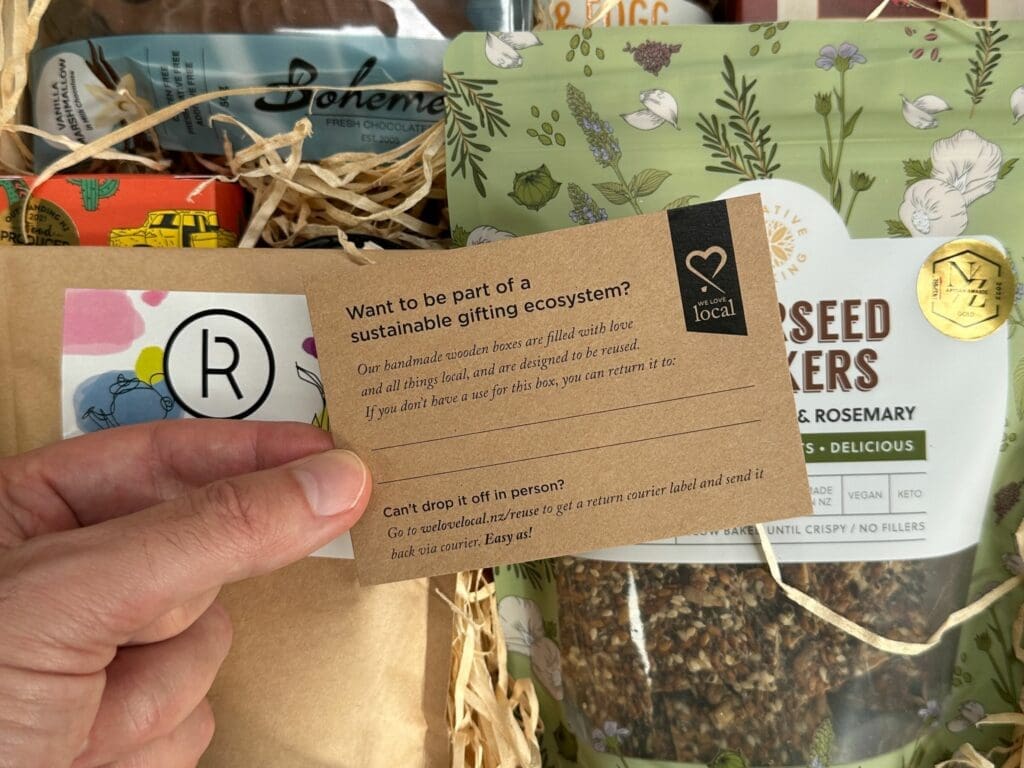 "Clients are always delighted to receive a unique and thoughtful gift," says Lou. "It's a great way to stay top of mind and build long-term relationships."
Lou appreciates the convenience of shopping with We Love Local. "The online store is easy to use, and the products are always high-quality," she says.
For Lou, supporting local businesses is an essential part of her approach to real estate. "Real estate is all about the people", and part of that includes supporting the local community," she says.
By using We Love Local to thank her clients and branding the gifts with her logo and contact details, Lou is not only showing her appreciation but also promoting her business and building her brand. It's a win-win for Lou and her clients.