---
Are you looking for gifts for your clients?
Wellington corporate gifts made easy. Choose from one of our existing gift boxes or work with us to design a box that meets your unique needs.
Find the perfect local gift
You can choose from our existing range of gift boxes curated with products from Wellington businesses or we can create a custom gift box to match your needs and budget.
Add custom messages and branding
Want to leave your clients a thank you message? With We Love Local you can add a message and brand collateral to the box or make it completely yours: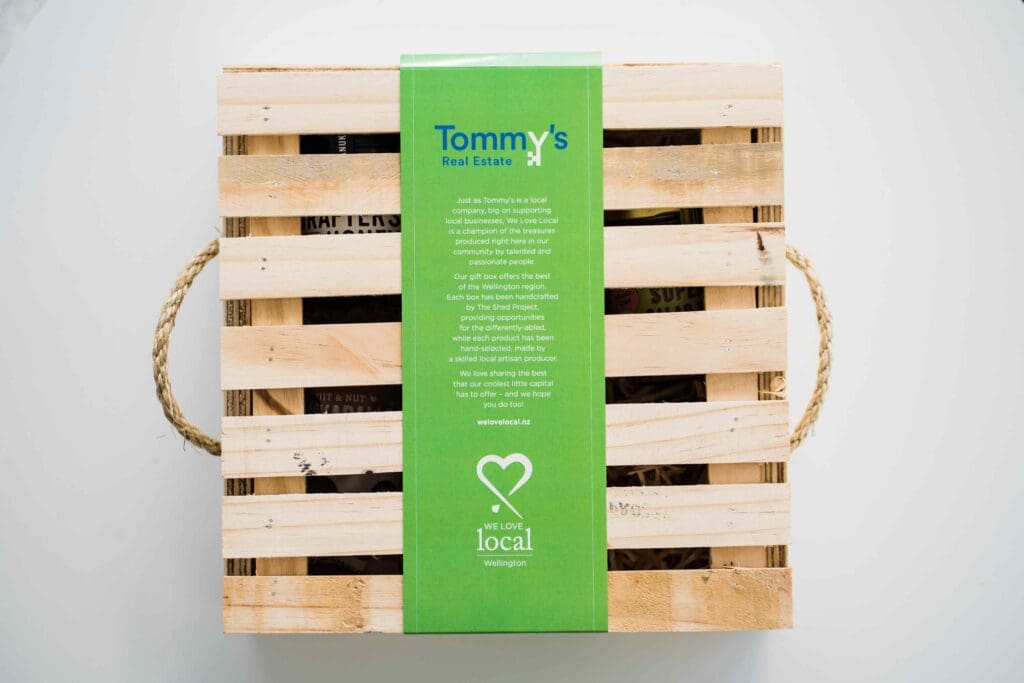 Ship and deliver the local goods
We can arrange shipping and delivery for you. For smaller orders, we can ship throughout New Zealand, but for larger orders (5+ boxes at once) we can only deliver within Wellington.
We make it easy for you to give local… get in touch now.
[contact-form to="info@welovelocal.nz" subject="New corporate gift box enquiry"][contact-field label="Your name" type="name" required="1″][contact-field label="Your email address" type="email" required="1″][contact-field label="Your message to us" type="textarea" required="1″][/contact-form]