A We Love Local Gift Box says what words can't
Whether you want to congratulate and surprise or simply show some thanks, our corporate gift baskets make for a sweet and sustainable way to send the perfect message to clients and colleagues.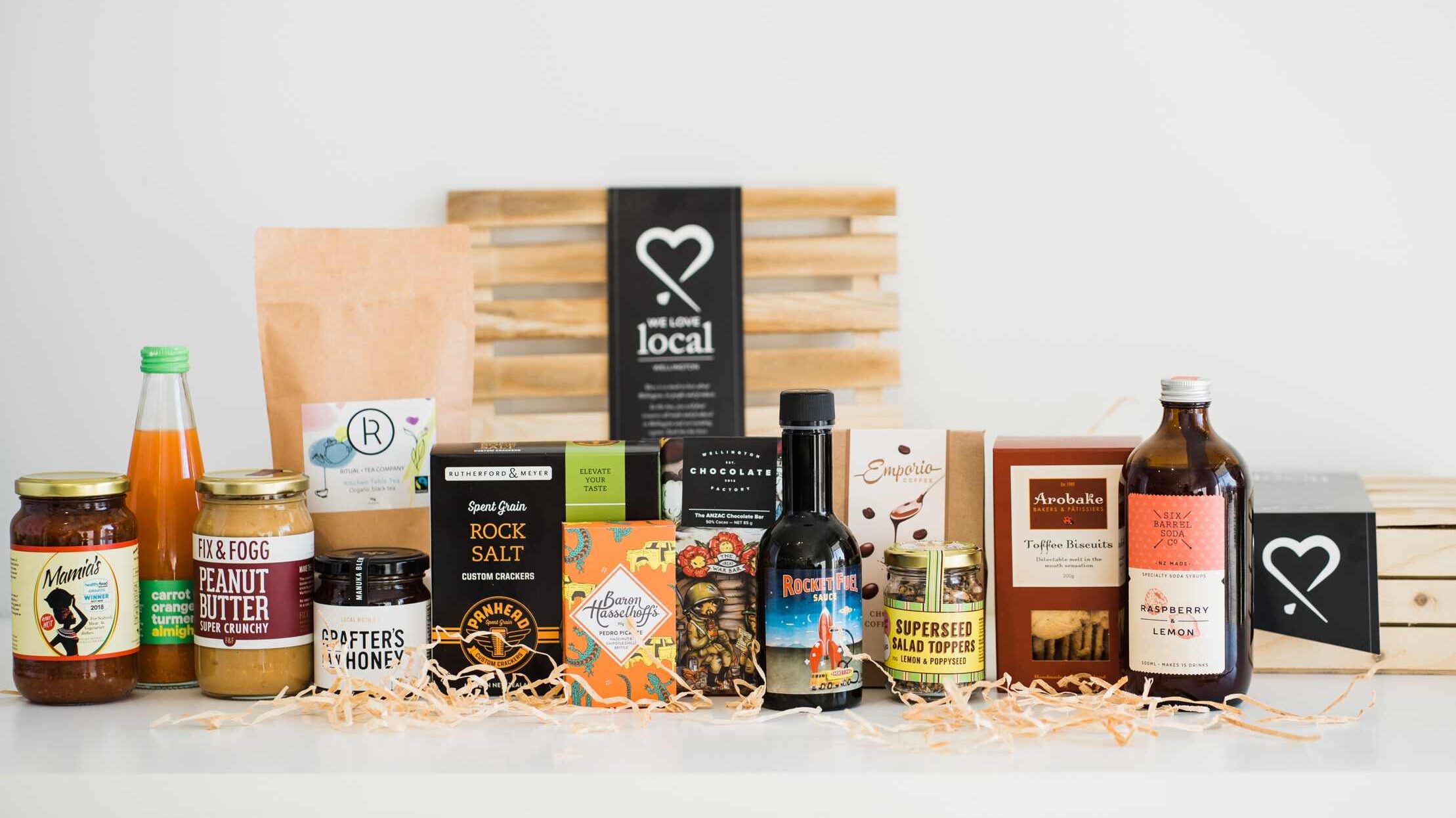 Nearly 80% of customers are more likely to do business with the same company after receiving a gift – but it's got to be meaningful, on-brand and relevant. Striking that balance can take time and effort, but at We Love Local, we love the challenge of sourcing and creating the perfect professional gift hampers to suit your needs and brand values.
The Best New Zealand Corporate Christmas Gifts
Showing your appreciation for your clients or staff this Christmas with a We Love Local gift hamper will do so much more than save you time and score brownie points – you'll be contributing to your community in the most powerful way you can.
In fact, small businesses make up 97% of New Zealand's economy, and after the challenging year we've had, there has never been a more important time to think, act and love local.
Perhaps you've connected with your team on a whole new level this year? Maybe you've got several clients who made lockdown bearable, or a collaboration with another local business kept you above water?
Whether you want to say thank you to your team for their hard work in uncertain times or shout out another company you love, strengthen your professional relationships and support multiple small businesses at the same time.
If you've got a budget or unique requirements, don't forget that we're used to creating custom gift boxes to suit your needs.
The perfect New Zealand Christmas Gift for 2020
Kiwis have an inherent passion for supporting local businesses, and our drive to support the local economy is even stronger after the impacts of Covid-19.
A We Love Local gift box is the gift that keeps on giving – filled to the brim with local goodies and treats, recipients will discover new businesses and products to love and support for years to come.
The Best Corporate Gift Ideas for Clients and Employees
As much as we enjoy curating the contents of a corporate gift basket, we love hearing why and how businesses give too. From rewarding staff to congratulating clients, a We Love Local gift hamper sends warm fuzzies and connects your recipients to quality, local brands.
Send a care package or 'get well soon' gift to your employee
Say thank you to customers for their feedback
Congratulate your client on their new home or life milestone
Congratulate an employee on their performance or celebrate their work anniversary
Show gratitude (or say "sorry" – with feeling!)
Give a generous and relevant gift at conferences and events
Branded Corporate Gifts in Wellington
From your business model to your brand colours, every company has their own gifting requirements. We make it easy and beautiful to create customised corporate gifts that not only align with your brand and marketing strategy but create some social good too.
How we can customise your corporate gifts:
Branded sleeves — your logo, font, company colours and message ($110+GST one-time setup fee plus printing cost)
Custom curations — we can create a themed arrangement by products, colours or brands your business already collaborates with. Unite your customer preferences with a thoughtful arrangement of local and meaningful gifts
Branded variations — select different products or design varied messages for different purposes e.g. one-off gift or branded product
Brands We've Worked With
We're proud to work alongside our local artisan producers and connect them with other great New Zealand businesses to create the happiest of customers.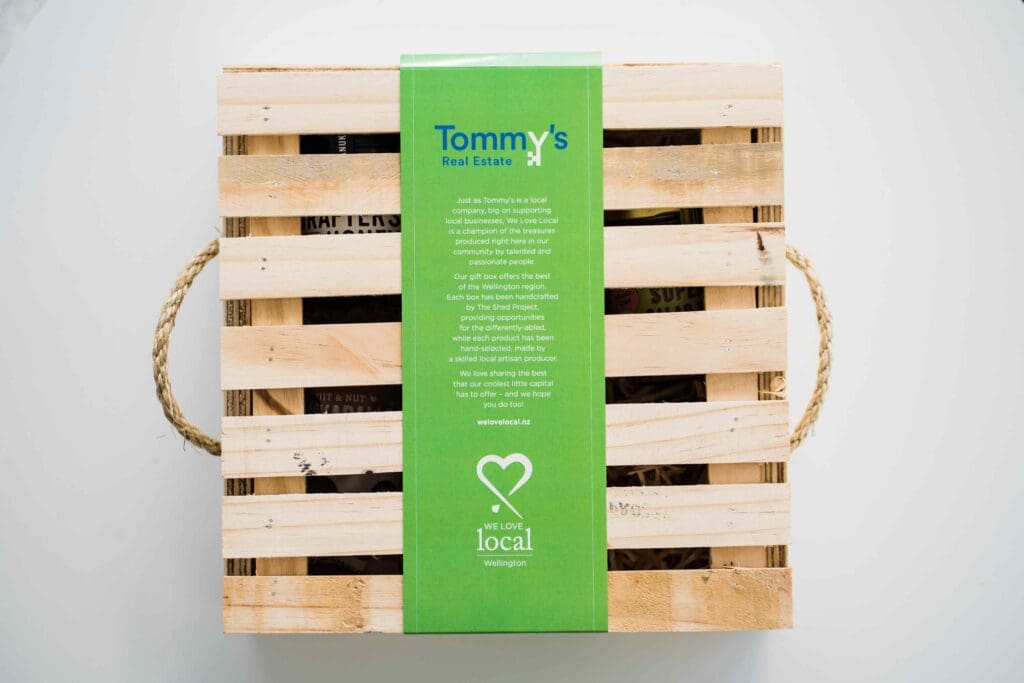 Read more about how Tommy's Wellington is supporting local.
Request a quote
Interested to hear more about corporate gifts? Fill in the form below: