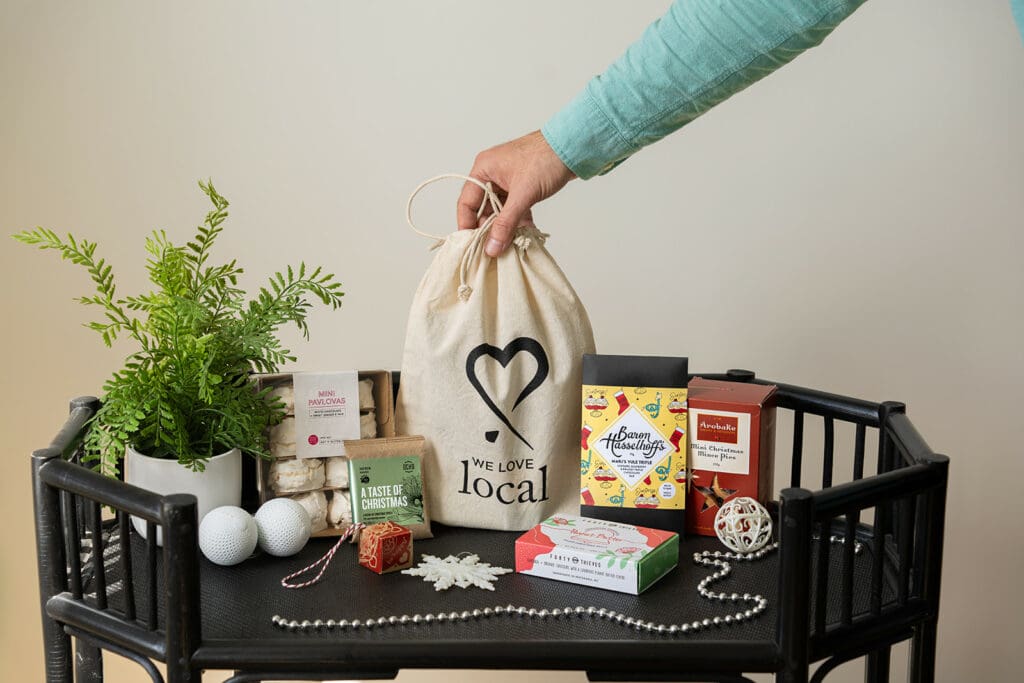 We Love Local is all about supporting small businesses by offering gifts sourced exclusively from local food heroes across Aotearoa and giving back to our communities. From North to South and so much in between — we have scoured Aotearoa and are proud to share some of the finest artisan products from around the country with you in our many gift boxes.
And what's better than sending gift boxes and care packages from your region? For example, if you're from Wellington you may choose a gift box with local products from the capital, or a business based in Christchurch could send gifts with Canterbury products.
See what's available in your region
As of October this year, we cover all of New Zealand with our regional gifts. You can now send gift boxes with local products from:
We think any of these would make a great Christmas or end-of-year gift, but if you're unsure which one of our regional gift baskets to buy, we've curated a selection of gifts to impress any recipient.
---
1. Christmas Gift Box
It's the time of year we like to get the bells and baubles out and get a little festive! We've searched for the finest local New Zealand artisan Christmas goodies and found some fantastic products made by small-batch producers to include in our Christmas Hampers.
2. Festive Treats Care Package
If you're after something smaller and more affordable, our Festive Treats Care Package is another great way to show your appreciation. Spread joy and make someone's Christmas a little brighter with a gift including products from be happy chocolate, Bohemein Chocolate, OCHO, and Totara Cottage.
3. Summer Gin Gift Box
What better way to celebrate than having a G&T! With our Summer Gin Gift Box (including a bottle of Juno's 2023 summer gin), we made it easy for you to send a gift to loved ones across the country.
4. Platter & Picnic Gift Box
Our Platter & Picnic Gift Box makes a great gift to enjoy with family and friends. Dig out those picnic blankets, take a break from work, and don't forget to invite us! 😜
5. Craft Beer Gift Box
Upgrade your gift-giving from socks to something a little more exciting! With our NZ craft beer gift set, you can show them how much they mean with an assortment of the best local craft beers and snacks.
---
We Love Local is pioneering a new way of gifting locally, and we hope you join us. Small businesses are the backbone of our country's communities and make some of the best-tasting, high-quality products in the world. Delight someone special with a Christmas or end-of-year gift box they'll love sharing.
P.S. Looking for a smaller end-of-year gift? Check out these affordable gift boxes for $60 or less.