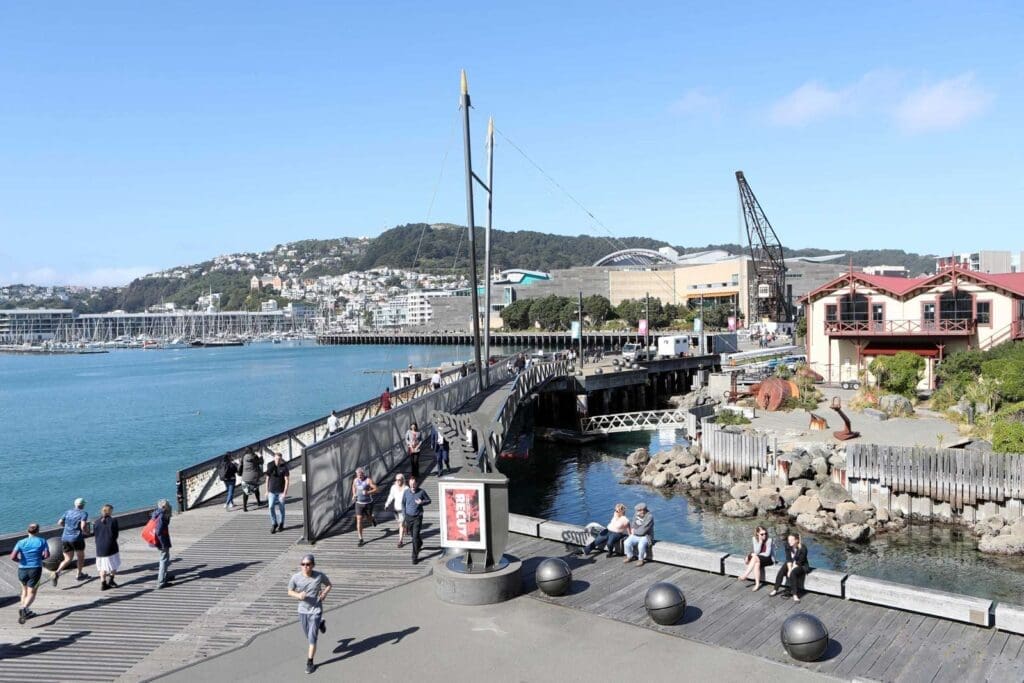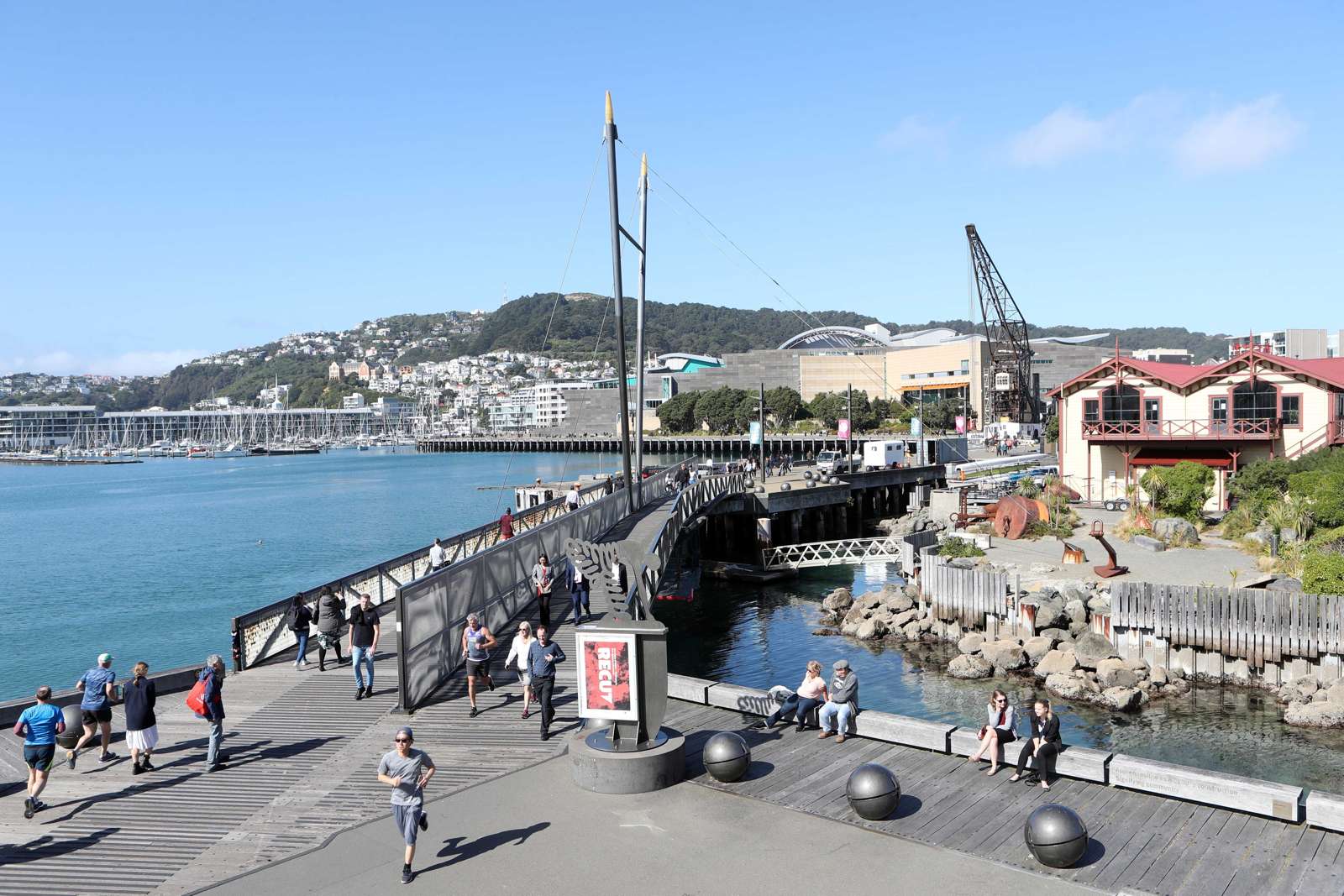 Famous for some of the best coffee in the world, vintage streets and art-clad laneways, Wellington's called 'The Coolest Little Capital' for good reason! In place of busy malls and crowded shops, Christmas shopping in Wellington city can be an eclectic and enchanting experience – if you know when and where to look.
Many indie retailers who now export, wholesale or sell their goods full-time actually had humble beginnings at local markets – so why not enjoy a leisurely stroll along Wellington's waterfront, or a day out at a street fair? You'll not only find the perfect presents, you'll support the many local producers and artists that make up the rich fabric of Wellington's art scene.
So grab a pen and jot our favourite Wellington Christmas events in your diary today – you'll find gifts that are sure to counteract the strange and stressful year we've had in the sweetest, unexpected and most sustainable of ways.
Sunday 6th December, 10am-3pm
Tinakori Road and Hill Street, Thorndon
Entry by gold coin donation
Highlighting the historic charm of our oldest suburb, the Thorndon Fair offers more than 250 vendors. With more than 60% of Thorndon Fair stallholder's living within a 100km radius, the treasures you'll find at this conveniently-timed festival are nearly all unique to Wellington.
Some of our favourite gift ideas include Karin Amdel – for an incredibly stunning range of ceramics, and The Hippie Straw for their reusable, stainless-steel straw collection.
Saturday 5th December, 10am-4pm
Mazengarb Reserve, Mazengarb Road, Paraparaumu
Adults $10-12, kids free
A fun, foodie-inspired extravaganza for the whole family, hundreds of ready-to-eat delights and packaged goods available make Christmas shopping in the Wellington region an easy (and delicious!) day out.
With live entertainment and a free kids zone, some of our favourite craftspeople include Bee & Bloom for their DIY wreath kits and Joy Jars (an easy-travelling, low maintenance bunch of buds), and Clean Mixes for their delicious, healthy treat mixes.
You can even bring your furry-legged family member (must be crowd-friendly).
December – February 2020, 10-4pm 
Wellington Waterfront, opposite Te Papa
Free
You'll find the most tangible experience of the crafty capital in between Te Whanganui-a-Tara, our handsome harbour and a village of colourful shipping containers. Displaying a beautiful, charismatic range of locally-made jewellery, clothing, sustainable and socially-minded gifts, you may even spot some of them working on their art, too.
Wondering about The Wellington Underground Market? They used to open every Saturday but the car park underground is not in an earthquake-safe state. While a replacement venue before Christmas doesn't seem likely, you can still give this well-loved gift-mecca a thumbs up on Facebook, and keep an eye out for future updates.
Saturday 14th November, 11am-5pm
Dom Polski, Corner Riddiford and Rhodes Street, Newtown
Free
Christmas in the southern hemisphere is all about BBQ's, beach and beer, but the Wellington Polish Christmas Market is your go-to for European-styled celebrations! You'll find mulled wine, baked goods and hand-crafted gifts like soap, christmas decorations, and oils. The heart of Newtown beats with a festive hum thanks to the range of authentic Polish eats and entertainment throughout the day.
We particularly love Barlovska Craft Liqueurs – polish spirits with a New Zealand twist – made in Wellington at their custom-built facility.
The Best Wellington Book Shops (if event days clash)
Wellington CBD, check individual sites for Christmas hours
If the event dates clash, a good book from one of our favourite Wellington book stores is an easy but thoughtful present idea. Whether it's a cookbook, a new fiction novel or coffee-table read, a handwritten message on the inside cover gives an extra special sentiment. Our favourite Wellington book stores include:
Family-owned Arty Bees is the largest independent seller of new and used books. You might find a vintage childrens' book or you'll stumble across a second-hand classic that's no longer in publication.
Pegasus Bookstore actually started as a single book stand at the local markets. Now tucked away in Cuba Mall as though it's part of the furniture, Pegasus Bookstore is filled with second-hand gems and stacked floor-to-ceiling, and wall-to-wall.
If you're still unable to decide between a classic biography or the sequel to that thriller, perhaps the featured reads with staff reviews will help you decide! Their quirky opinions and summaries of some of the most popular books make choosing the right book a breeze.
---
We hope our Wellington Christmas Event and Gift Guide inspires you to discover the unique range of Wellington-made goods on offer. Supporting local craftspeople, artists and indie retailers means you'll have more than a cool gift – you're directly enabling small business owners to do more of what they love.
If you don't have time to go Christmas shopping or want to avoid the crowds, we've made it easy for you to support small businesses in the Greater Wellington Region – order your gift box today and have it delivered to your door.