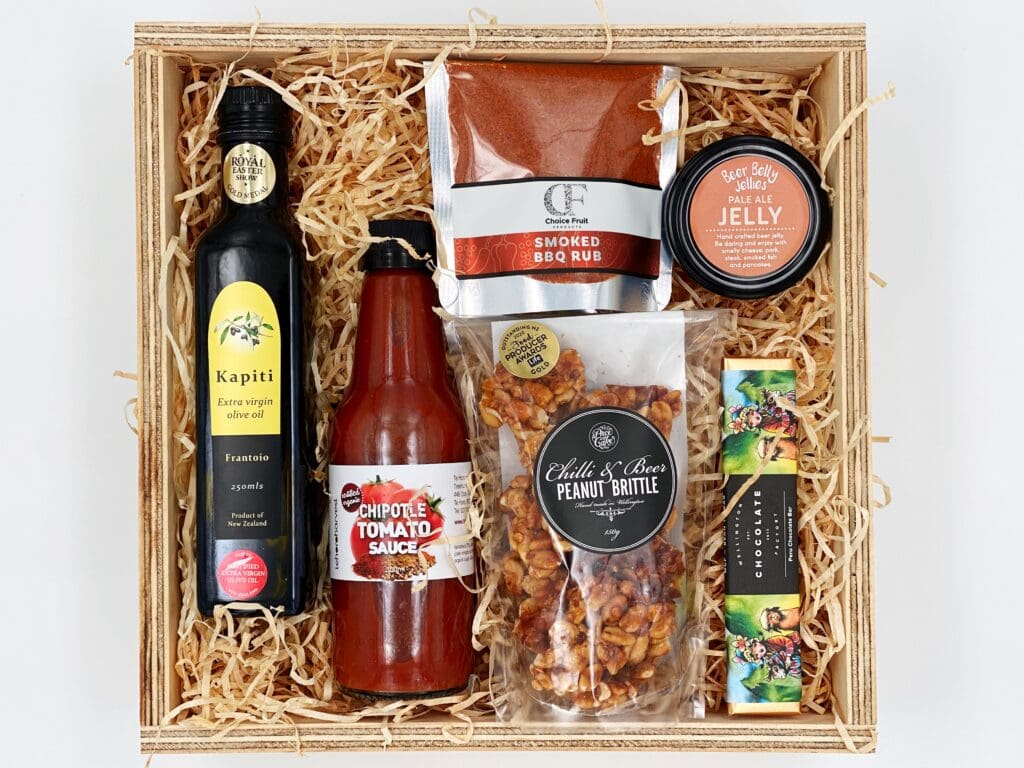 Whether your dad is hard to buy for or 'happy-with-socks' (his words), our carefully curated gift box will show him how much you care and support local artisan producers too.
Filled with local products from small businesses around New Zealand's capital, our Father's Day gift box includes a selection of edible, artisan treats. Our 2020 selection of goodies are the perfect Father's Day gift idea for dads who found themselves appreciating the small moments during lockdown, like the quiet streets, or making fish and chips from scratch.
Our Father's Day Gift Box is the perfect opportunity to reignite your dad's love of food and inspire him to hone those BBQ skills as spring approaches. We're counting our lucky stars that we're fortunate enough here in New Zealand to be able to give him a big hug in person (and try out some of the treats yourself)!
A Gift Box for Father's Day
We're proud to offer the following local Wellington goodies in this year's Father's Day Gift Box:
To ensure a timely delivery, we recommend placing your order before 2 September, 2020 (Father's Day is on Sunday 6 September). Shop Father's Day now.