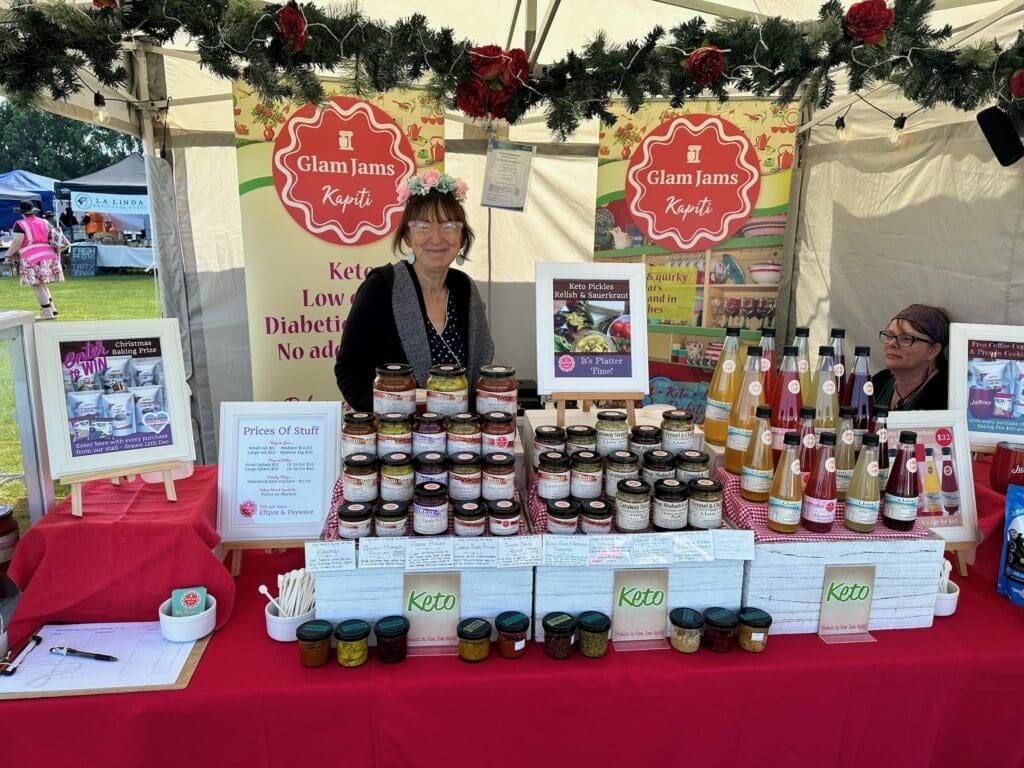 If you're a food lover looking for delicious and healthy, you need to check out Glam Jams. This small-batch jam and condiment company based in Kāpiti is creating keto-friendly, tasty, and good products for you.
At the heart of Glam Jams is founder Amanda Sattler's passion for cooking and creating new recipes. She started experimenting with different combinations of fruits and natural sweeteners to make a delicious and healthy alternative to the sugar-laden jams and condiments on the market.
After much trial and error, she landed on the perfect recipe for their flagship product, the Passion Butter Curd. From there, the business took off, and she expanded its product line to include other keto-friendly options.
One thing that sets Glam Jams apart from other food producers is their focus on using high-quality, locally sourced ingredients. They work closely with local businesses to source the best possible produce, which helps support the local community and ensures that their products are fresh and rich in flavour. Most of their products are also gluten-free, dairy-free, and vegan, making them an excellent option for anyone with dietary restrictions.
Keto and diabetic-friendly
But what about the keto-friendly aspect? Glam Jams uses natural sweeteners like erythritol and stevia to keep their products low in carbs and sugar. This makes them the perfect option for people following a keto diet or anyone who is looking to reduce their sugar intake while still enjoying delicious jams and condiments. And as Amanda pointed out, their low carbs and sugars that qualify for Keto are also fine for diabetics, making their products diabetic-friendly.
Their product line includes a variety of jams, chutneys, and relishes in flavours like Raspberry compote, Tomato Salsa, Curried Bean, and more. Each product is carefully crafted using traditional methods to ensure the perfect taste and texture. And with no preservatives, artificial flavours, or colours, you can feel good about eating them.
In addition to Amanda's commitment to using high-quality ingredients, Glam Jams is also committed to sustainability. They use eco-friendly packaging materials to minimise waste. Overall, Glam Jams is a food producer that genuinely stands out. Their commitment to using local, high-quality ingredients, focus on keto-friendly options, and dedication to sustainability make them a company worth supporting. Glam Jams has got you covered whether you're looking for a tasty addition to your morning toast or a flavorful condiment to spice up your next meal.
You can also find their products available in our Wellington gift baskets and Keto food gift boxes, making them a great present for any food lover.