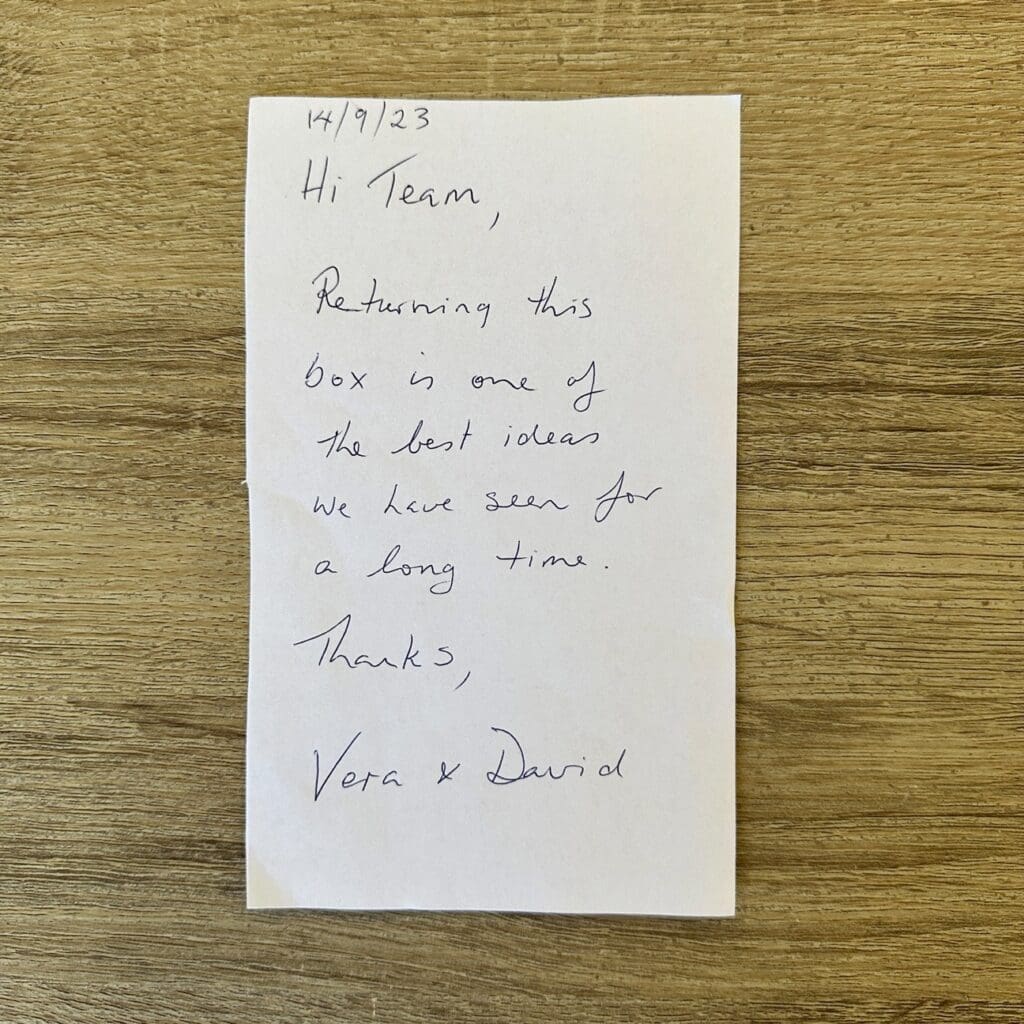 This little note came in with one of our returned wooden gift boxes, and it really made us smile!
Every gift box purchased from We Love Local comes with a return courier label and instructions. If recipients don't have a use for the wooden box, they can return it to us for free to reuse.
We are so proud of our gift box return scheme, which has now helped save over 1,000 wooden boxes from the landfill since introducing it last year.
Looking to return your box? It's super easy.