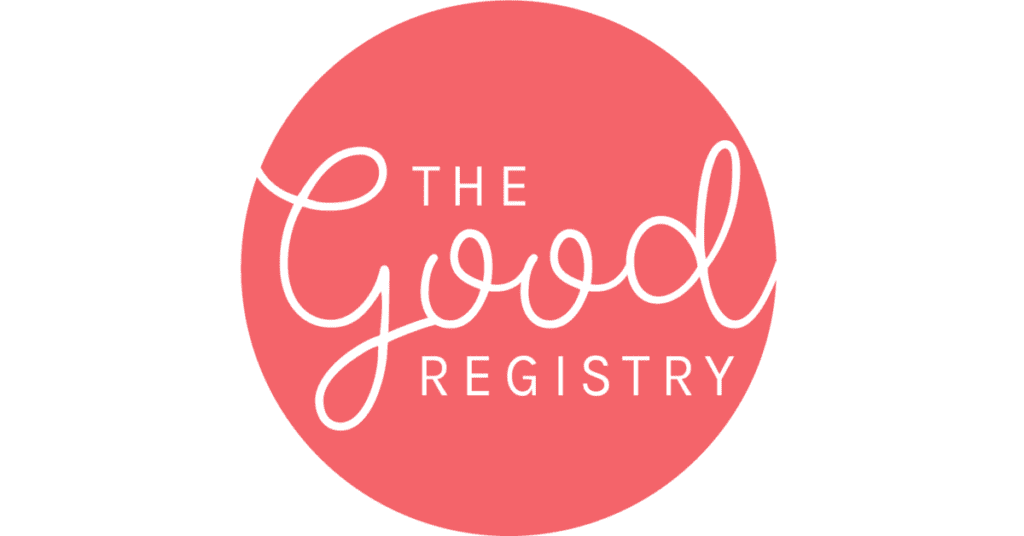 Ever since starting We Love Local, it was one of our core beliefs to use the business as a force for good and give back to our communities. In addition to supporting small New Zealand businesses in our regions, we did this by partnering with The Shed Project who manufactures our wooden boxes, or as a sponsor of the Kāpiti Kindness Trust, just to name a few initiatives. We also started setting aside 1% from sales to donate via One Percent Collective earlier this year.
Today, we are very excited to launch a new partnership with The Good Registry and support their mission to simplify giving and help good causes. The Good Registry enables anyone from small children to big corporates to give charitable donations with their Good Gift Cards.
"The best gift is the joy of giving to others"

Christine Langdon, Chief of Good at The Good Registry
When we met with The Good Registry's Chief of Good Christine Langdon last month, it instantly became clear that we can help each other to increase our social impact. We share many of the same values, including reducing wasteful giving — because who needs another coffee cup — and it was a no-brainer to add their gift cards to our store, allowing gift recipients to give to good causes they care about.
How do The Good Registry charity donation gifts work?
You can now buy Good Gift Cards as an add-on to any We Love Local gift box or with your corporate gifts. Simply choose how much you want to spend, and we will then add the gift card to your order.
All the recipient needs to do is choose the charities and donation values to complete their donation at The Good Registry. There are 65 good causes to choose from, and it's their choice: they can either spend it with one charity or split it between two or more.
Doing good makes you feel good. Support local businesses AND good causes throughout Aotearoa by purchasing your We Love Local region gift basket with a Good Registry gift card today.