Kapiti Goodies have acquired Wellington's We Love Local brand to further our vision of helping local artisan producers sell more of their products while promoting the region at the same time. The sale, which took place before COVID-19, has seen Kapiti Goodies now fall under the We Love Local brand, which will cover both the Wellington region and the Kapiti Coast.
We are delighted to be in a position to push forward regional gifting and offer contactless delivery as well as nationwide shipping during COVID-19 Level 3, meaning that people can still buy gifts for Mother's Day, birthdays, anniversaries or thank yous while remaining safe and helping to support local artisan producers across Wellington and Kapiti. You can also select all gifts to be branded with our corporate gifting service.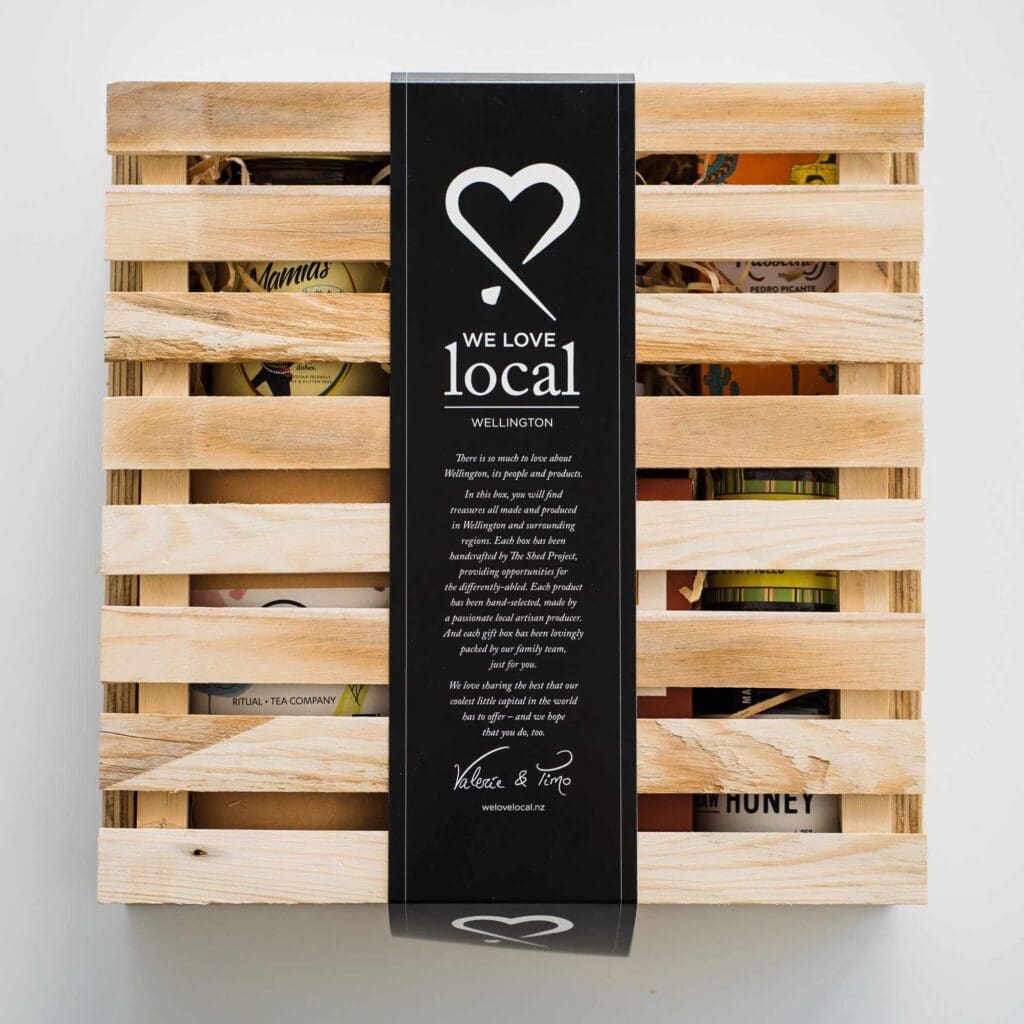 Support Wellington's artisan producers
We Love Local supplies region gift baskets of products by popular local brands, including Fix & Fogg, Wellington Chocolate Factory, Six Barrel Soda, Kapiti Candy, Arobake, Kapiti Olive Oil and Mamia's sauce among others. In Kapiti, we make sustainable deliveries of the beautiful recycled timber gift boxes, made by the Shed Project in Paraparaumu, using an electric car.
The current circumstances around COVID-19 have made us even more passionate about local products. Buying local also means our money stays in our community and it's good for the regional economy. There are some exciting new suppliers and products, and we want you to discover as many creative local producers as possible.
Help support our local artisan producers with a We Love Local gift box and buy the ultimate Wellington gift.