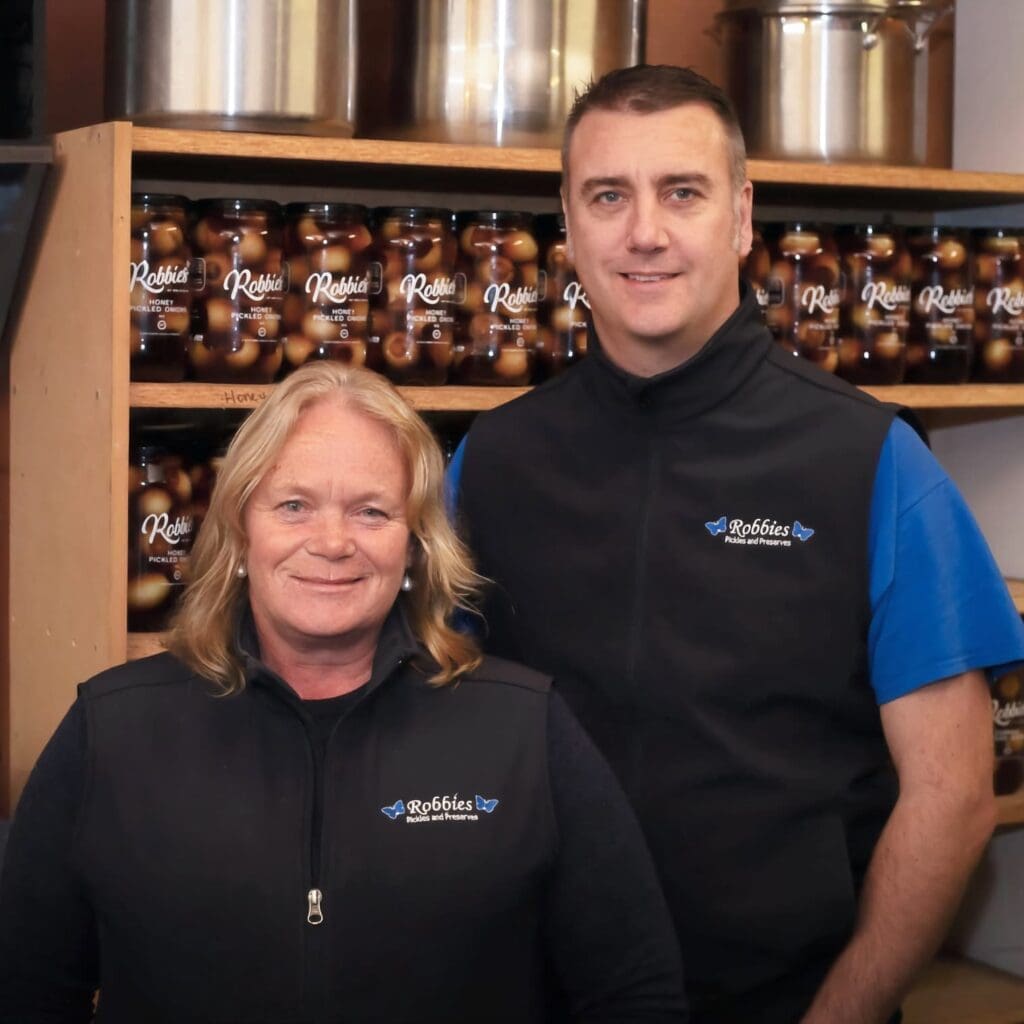 Meet the team!
Let's meet Josie, aka Mrs Pickles, of Robbies – who runs her business with a true passion for delicious pickles and preserves, using as much as possible of the plentiful produce that grows in her own organic garden. ❤️
Inspired by her grandparents love of cooking and gardening, the business started off as something for family and friends and has grown with each year — never compromising on the passion and quality for the products.
There have been so many highlights in this journey, I have met some incredible people and have found the confidence to always keep trying new things. I am always being asked to pickle different produce, with friends in the industry coming to me with their ideas and to have this credibility is amazing.

Getting involved with Cooking Up a Storm as part of the relief for the recent Cyclone Gabrielle recovery efforts was so important – giving back has always been a huge part of my personal and business ethos.

Watching the business grow has been something like I couldn't have imagined, the passion and unconditional love I have for what I do — I can see that in other people now, they share the passion and it feels unreal at times.

I am definitely still learning as I go, learning to balance the business and the personal boundaries can sometimes be a challenge but we keep that heart and creativity at the centre of all that we do.

If we don't support the local artisan producers, they will all disappear, and then what are left with?

The alternative of not supporting this incredibly hard-working industry is not in anyone's favour, especially if they love food. We can all come together to protect this wonderful thing. The organic relationships and creative freedom you build by being part of this community, it is truly something so special.

— Josie from Robbies
---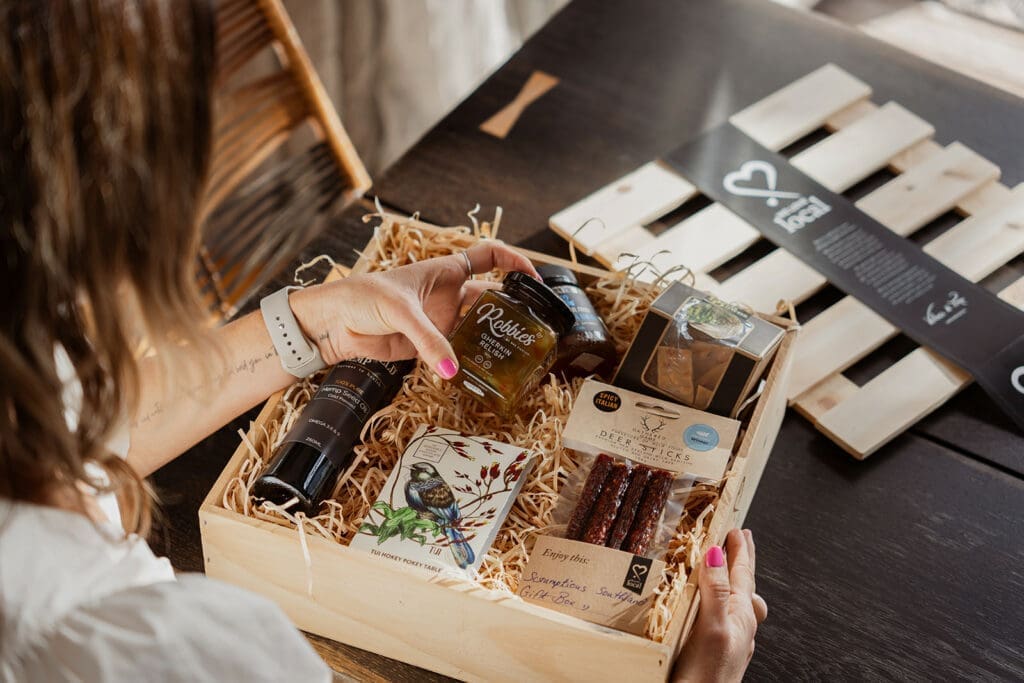 Whether you're a business based in Invercargill and need corporate gifts or want to send a birthday gift or a gift basket for Christmas — we love having Josie and the team at Robbies as part of our new Scrumptious Southland Gift Box.