Central Otago is known for its long, dry summers, stunning autumn colours, crisp winters and rush of new life in spring, not to mention jaw-dropping scenery wherever you turn, but there's also a special kind of alchemy going on. On the quiet shores of the unbelievably blue Lake Dunstan, the olive trees of Dunford Grove are busily turning sunshine into their own form of liquid gold — some of the most flavoursome and exquisite olive oil in the country.
Owners Sandy Black and Jocelyn Robinson moved to Dunford Grove in 2015, where an established olive grove, plus 400 hazelnut trees awaited. The pair set about producing a range of delicious and award-winning oils designed to showcase the best characteristics of their fruit and soon settled into the New Zealand olive oil industry, which they say is like a large extended family where everyone is supportive and shares knowledge.
We grow mainly the Tuscan varietals of Frantoio, Leccino and Pendolino as they are bestsuited to the extremes of the Central Otago Climate. The underlying philosophy at Dunford Grove is to provide an environment for the olive treesand ourselves where everything can do its very best in harmony with our surroundings.
Sustainable Producers Of Otago Olive Oil
With often arid summers, Central Otago's climate means a spray-free approach can be used, as there is minimal disease in those conditions. The business also puts sustainability at the forefront, composting waste, including the pomace (olive paste) left from pressing, mulching prunings or creating Biochar. This fine-grained bio-charcoal is returned to the soil along with the compost and seaweed teas. They even make pure olive oil soap from the oil left after racking.
We aim to use everything left from all aspects of the olive growing process and even encourage returning empty bottles and jars by offering a refill service of our Extra Virgin olive oil at the local farmer's markets and on-site at the grove.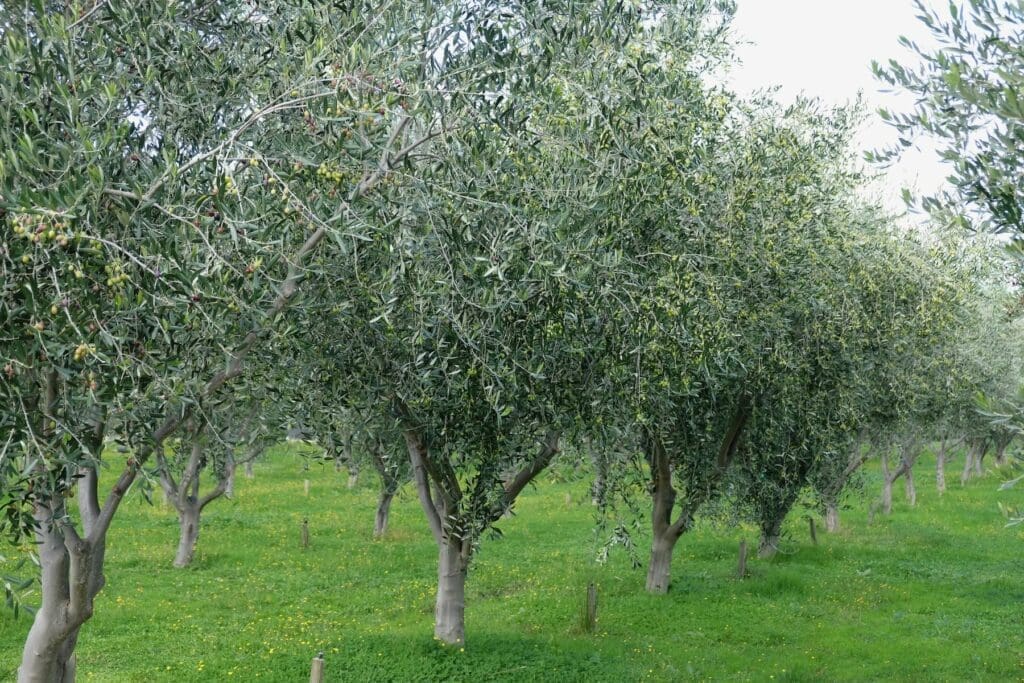 When it comes to olive-picking time, it's done early in Central Otago because of the climate, Jocelyn explains.
We have to pick relatively early to avoid the frosts. This results in a lesser oil yield because the oil develops as the fruit ripens, but we end up with a distinctive Extra Virgin olive oil. With a high level of the health benefitting polyphenols (antioxidants), moderate to intense fruitiness with pepperiness and also some bitterness, it's a really good reflection of the Central Otago terroir.

And when you can literally taste the characteristics of the land, you know you are not only enjoying a premium quality product, but also a truly local experience.
We Love Local deliver gift baskets to Dunedin & Queenstown as well as nationwide, and you can find Dunford Grove Olive Oil in our Outstanding Otago Gift Box.