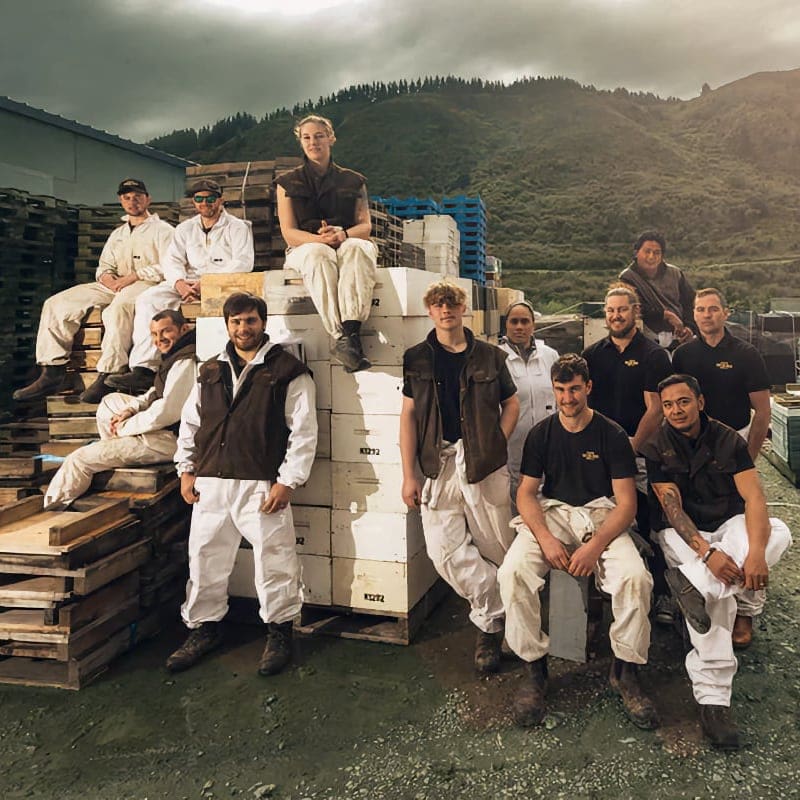 Taylor Pass Honey are all about bringing the taste of incredible New Zealand honey to people across the country, and the world 🍯 Passionate about their product, their beekeepers take care of the bees and surrounding land to ensure the quality of their honey – taking in flavours from across this pristine region.
Read their full story below:
We started off as a local beekeeping business owned by one family, before starting to make our own honey – with more agricultural families across the South Island joining the business as we grew. We now export this honey all over the world – bringing the taste of our breathtaking surroundings to people far and wide – as a privately owned B Corp business, whos remains just as dedicated to our craft.

We are so lucky to have such a diverse landscape, with each season bringing something new.

We believe in being there every step of the way, we are the beekeepers and the sellers, working closely with our international partners to make sure we are not just handing our brand off to anyone.

In New Zealand, we don't often realise how lucky we are with the quality of our honey – it is the second most adulterated product in the world, behind olive oil. Our honey is completely anti-biotic free and we never treat our hives. Many commercial producers are treating the hives and trying to keep the honey production going all year round – but at the heart of what we do is the health of our bees.

Each jar of our honey is also Oritane certified – which is like a DNA fingerprint of our honey to make sure the product on the shelf matches the high-quality honey we have produced.

At the core of our business are the bees. We rely so much on bees, to support a vast eco-system and lifecycle. They support a whole food production region and are the key to its long-term success. Our support of beekeepers across Marlborough and Wanaka is about so much more than just honey, a beekeeper is integral to supporting that whole region.

If you look at many of our everyday products, they wouldn't be possible without bees. We are committed to doing this properly, our honey is not ultra-blended or processed – it is about bringing the flavours of our regions and the commitment of our beekeepers together to create a great product.
Their honey is something special and we are excited to have them as part of our brand new Magnificent Marlborough Gift Box.