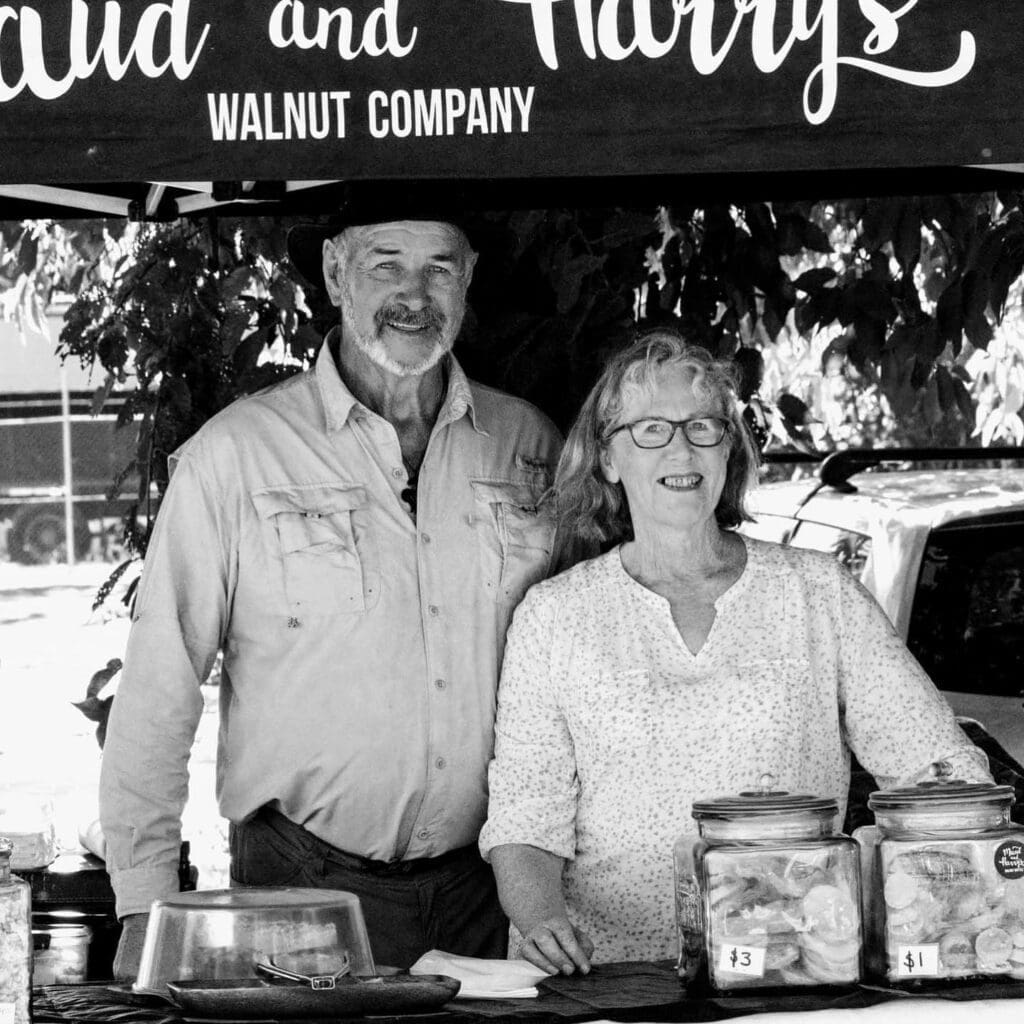 Meet the team! Maud and Harry's Walnut Company was born in 2011 from a dream to showcase the amazing humble NZ walnut. Originally established to use the surplus walnuts from the large trees on their driveway, the 'home of walnut brittle' has become a 'must stop' at the Sunday Hawkes Bay Farmers' Market.
Maud and Harry's remains a small, family-run business with Maud and her daughter found in the kitchen most days crafting walnut creations.
Proudly made in Hawke's Bay
Here at Maud and Harry's we are passionate about NZ grown Walnuts. Our original and most popular product is our Walnut Brittle, while other products include our Raspberry and Walnut Brittle, Walnut Oil and Dukkah along with Spiced Walnuts and Walnut and Coconut Chips and Salted Walnuts.

Maud
We are thrilled to be able to stock these beautiful walnuts in our Hearty Hawkes Bay gift boxes along with other local artisan producers from the region.
From care packages to birthday gift boxes, we've got you covered! All our gift baskets are available for delivery to Napier and Hastings.