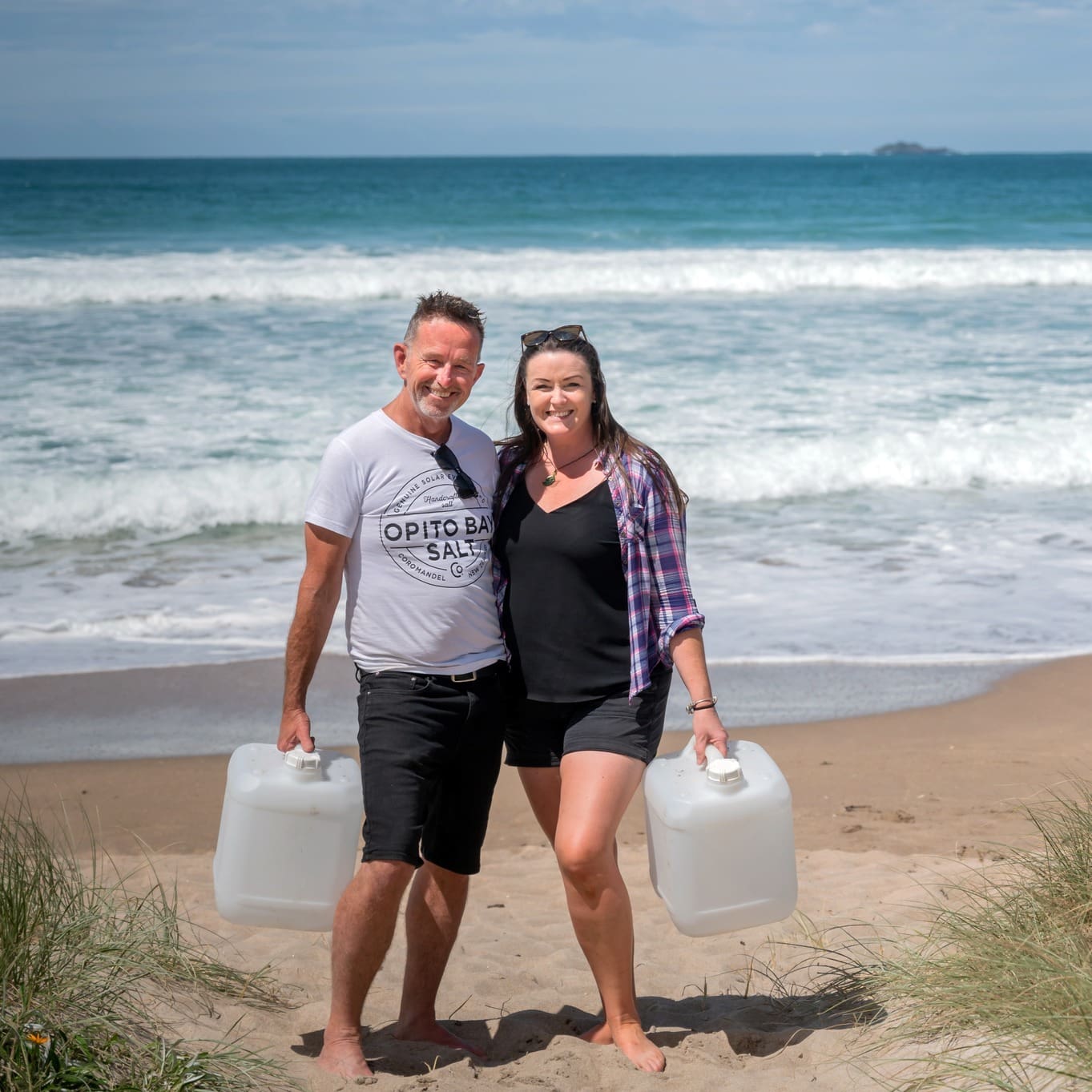 Meet the team!
Let's meet Erin and Perry – founders of Opito Bay Salt! The remote, wild, and crystal blue waters of Opito Bay is a dream come true for the founders and the inspiration behind their award-winning 100% natural solar evaporated artisanal Coromandel Sea Salt
They are converting chefs and everyday cooks with their distinctive sea salt, inspiring new food journeys and encouraging consumers to think about their salt differently.
You can try their delicious salt as part of our Wondrous Waikato and Food Award Winner gift boxes. ️
Living and working here has always been part of the dream. The most unexpected part is the amazing people you meet through the foodie ecosystem. From farmers market punters to digital innovators, from food writers to retailers – everyone sharing a passion for NZ food is amazing

Food for us is all about flavour, and artisan sea salt is a great way to enhance any dish. Our mission is to bring uniquely flavoursome Coromandel sel marin to NZ customers with sustainability and quality being amongst our core values.

Our customers care not only about quality and flavour, but also the provenance of their food.

Buying local, even if it costs slightly more, encourages local producers to think more creatively to grow. It is also generally more sustainable and less resource heavy when you buy local, and we know that we can't take our planet for granted. Lastly, by supporting local, you indirectly create more choice in the market as a successful business, hopefully inspiring more locals to get involved.