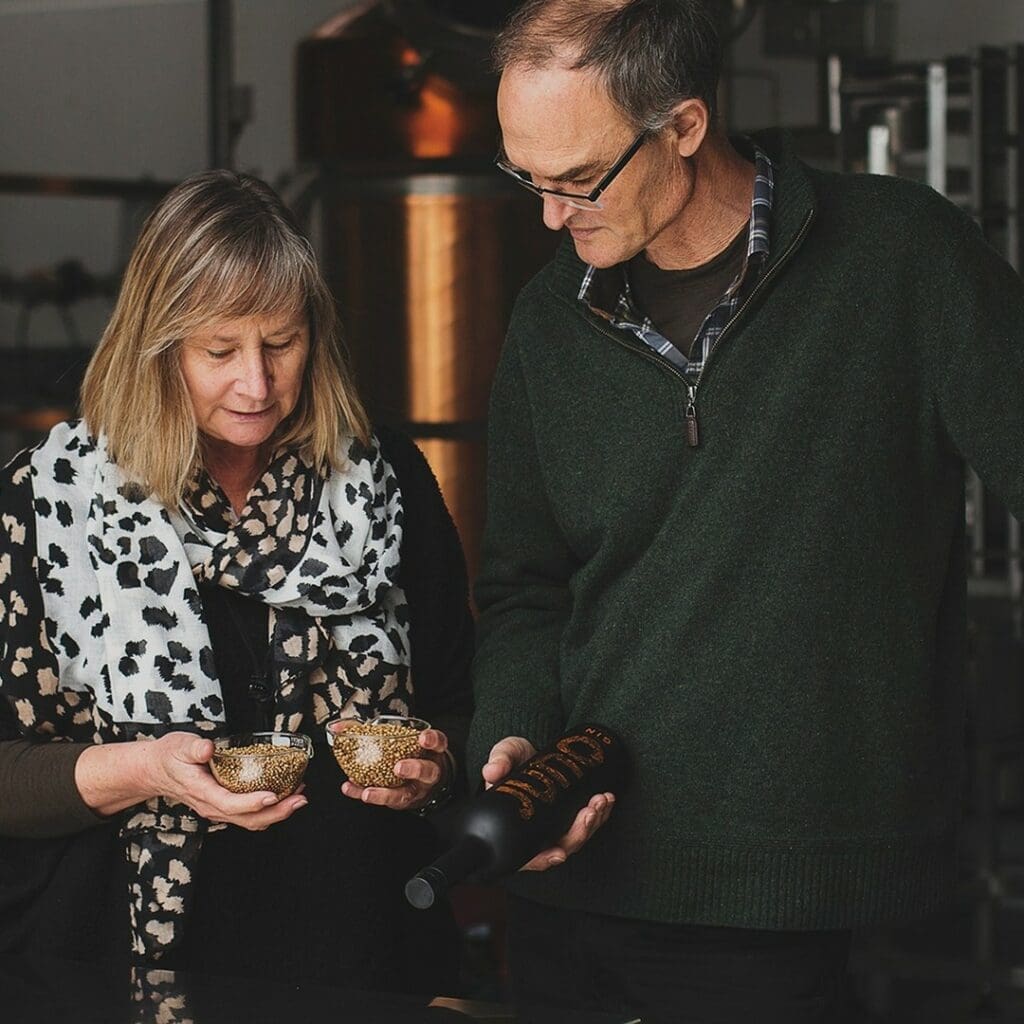 Meet the team! Juno Gin is the handiwork of husband-and-wife duo Jo and Dave James. They met at primary school in New Plymouth and four years ago, this unassuming couple, left their careers and combined their science backgrounds and passion for gin to start dreaming and experimenting to craft their ideal gin.
"I love gin," says Jo. "It's been a favourite drink of mine since I was a teenager and I've always loved to cook. So, what we're doing with Juno is like a recipe for happiness—we're able to play with flavour and create a product that I genuinely love."
Taranaki Gin distilled with mountain water
Taranaki provides them with an ideal gin distiller's playground as they source almost all of their botanicals locally. "We use Taranaki mountain water and a citrus orchard is being established here in Taranaki," explains Dave. "Our Orris Root comes from Hawke's Bay, coriander seed from the Wairarapa, and we work with a limery on the East Coast."
For the love of gin.
We are thrilled to include Juno Gin in a number of our regional NZ gifts and alcohol gift sets, including the Tasty Taranaki (which is available for shipping to New Plymouth of course) and the seasonal editions of our Gin Gift Boxes.