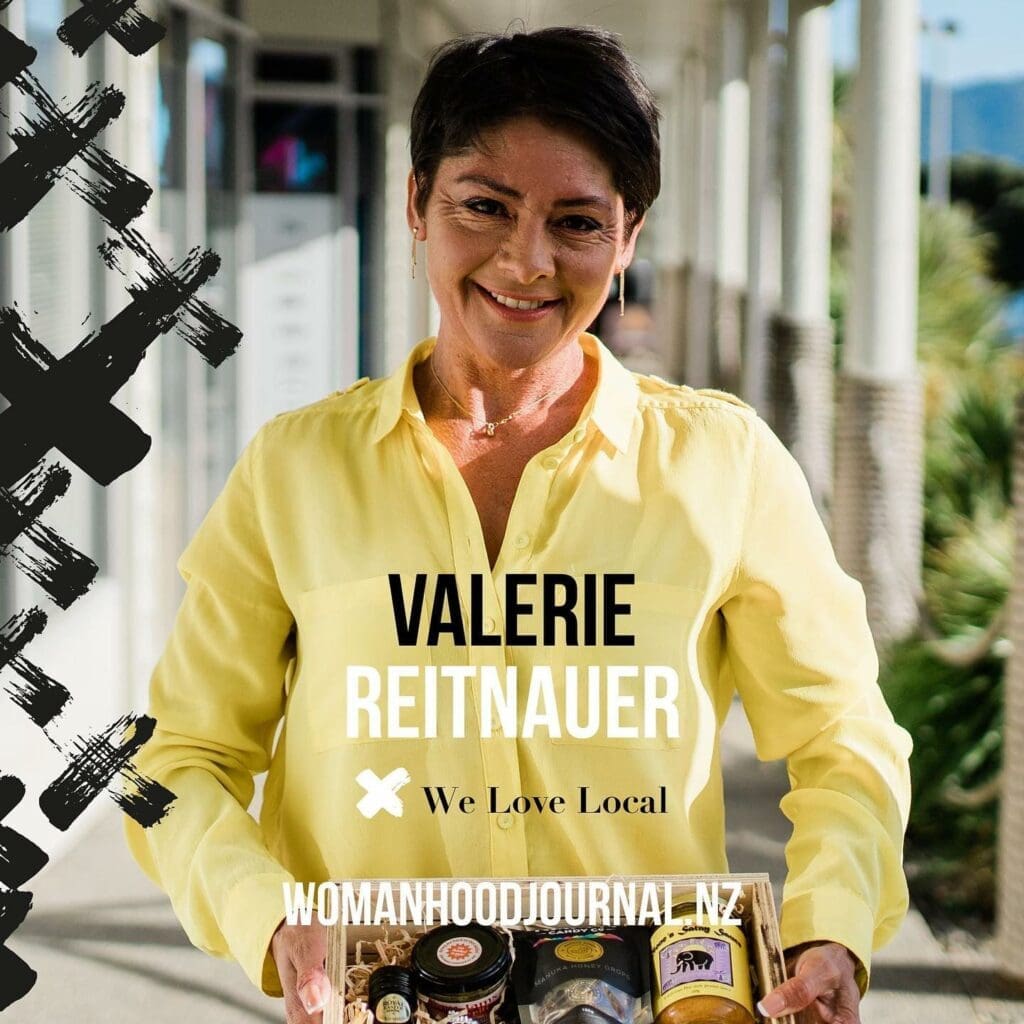 In 2018 I wanted to create a sustainable gifting eco-system that supports local artisans and producers — making it easy for anyone to gift sustainably. So, three years ago, my husband Timo and I launched Kāpiti Goodies, initially showcasing local makers and servicing the Coast. Kāpiti Olive Oil was the first supplier to come on board and other local legends, including Sone's Sauces.
Last year also saw my husband Timo join the business full-time, which was a huge step for us personally and in the business. What I love about working with him is that we bring complementary skills to the table — I'm all about delivering exceptional experiences for our clients and taking care of packing our gifts. Timo is fantastic at keeping operations running smoothly and building strong relationships with our suppliers.
It's been thrilling to see our approach resonate with people and companies all over New Zealand. We've gone from operating out of our garage to a commercial space we quickly outgrew. Last year, we moved into our very own warehouse right in the heart of Paraparaumu. In our incredibly busy times and seasons, it's been amazing to see this space filling up with our suppliers' products and our local packing team.
Giving back to Aotearoa's communities
Timo and I care deeply about the environment and sustainability; these values sit at the heart of our business. We believe communities can only thrive when they are connected and sustainable.
Our very first delivery vehicle was our electric car. We use only NZ-made products to reduce our carbon footprint, and we give our customers the opportunity to offset emissions with CarbonClick. We only use 100% renewable energy at our commercial and home offices, and we pack all our gifts into a reusable wooden box filled with wood wool. We also source some of our reusable boxes right here in Kāpiti from The Shed Project.
Doing good also extends to how we look after others. For example, 1% of sales is donated to the One Percent Collective, supporting a range of charities including Kaibosh, Sustainable Coastlines and Bellyful. You can also choose to purchase a Good Registry Card at check out.
In 2020 we acquired We Love Local, and — despite launching and running a business throughout the pandemic — we last year doubled the number of New Zealand producers in our gift boxes to more than 100. We also spread our wings outside of the Wellington region with the addition of Auckland, Taranaki, and Hawke's Bay in our gift box range.
Since Covid-19 arrived in New Zealand, we've seen only increasing demand from Kiwis who want to buy local and support local. We've returned more than $700,000 to small businesses around NZ – with some saying our support over the various lockdowns helped 'keep their lights on'. It's an exciting and fulfilling time to be at the helm of conscious consumption.
We also pay the Living Wage to all our casual packing team because we believe it's the right thing to do.
We were overjoyed to be recognised for championing sustainable business practices receiving the Sustainability Award at the 2021 Electra Business and Innovation Awards.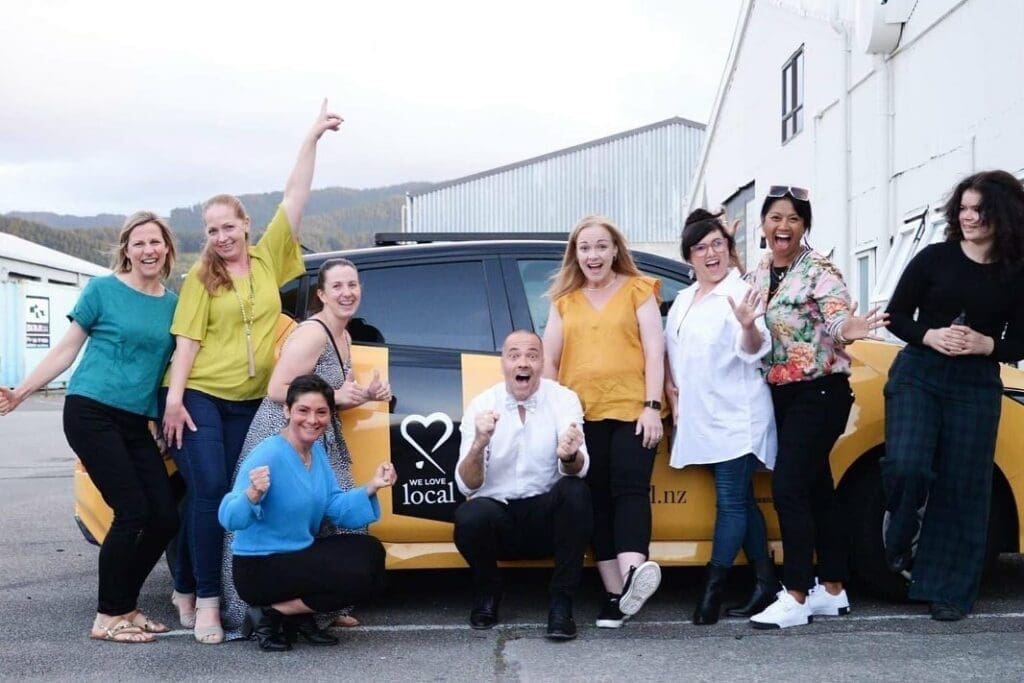 Also crucial to our success is the support we have from our local community. The Christmas 2021 gifting season saw more than 6,000 gift boxes sent all over NZ and overseas. We could only keep up with this demand thanks to a team of local mums who worked with us during the peak. I've always wanted to create a flexible work environment that supports local families, so to be able to do that (and have fun along the way) felt incredible.
Even though we're going through a rapid period of growth, I still want to make the We Love Local experience a personal one. I still take orders over the phone and talk with those looking for the perfect gift for a loved one. Often these conversations happen during a major life event — like a loss or birth — and it's a privilege for me to connect people through food.
Gifts with a personal touch
I'm always looking for a new way to put a personal touch on our gifts, and last year we worked hard to offer a corporate service with unique touches — from bespoke branding to what goes into the box (including cookies this year!). I love making someone's day when they open their gift and see something made just for them.
This year it's our goal to be in every region of New Zealand by the end of 2022. 97% of businesses in New Zealand are small businesses, employing less than 20 employees — what's not to love about loving local. Every customer means so much to us; we know the personal stories of all our artisan producers — where they're from and what they've made. It's hard to think what a small inkling of an idea in 2018 has become in 2022.
I want to remind my daughter (and all women) to chase your dreams. I am grateful we get to show Zoe the entrepreneurial nature and kindness of gifting. She also gets to see me working in a business, showing her you can create a thriving business from something you're passionate about it. If I could give advice to a 20-year-old Val, I would tell her to approach every life event positively. There is always a solution or path — you just need to find it.

Valerie Reitnauer
This year, we will continue to the story of Aotearoa through food and experiences — all from the amazing Kāpiti Coast. It's amazing what you can create when you put your mind to it.
Happy International Women's Day!
For more inspiring stories, visit the Woomanhood Journal.