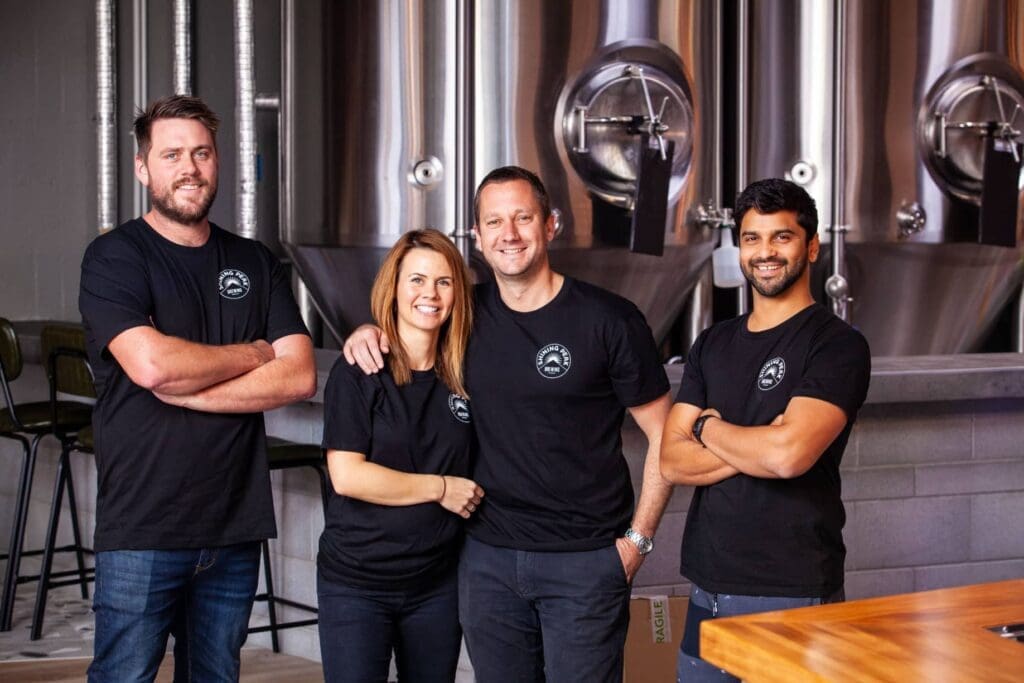 Here at We Love Local we donate one percent from each sale to charities via the One Percent Collective and when we can work with a local artisan maker who also gives back, then it's even better. 
Shining Peak Brewing is an institution in Taranaki, and feature in our Tasty Taranaki Gift Box. As well as making tasty beverages, they also donate 5% of their revenue to local organisations.
Shining Peak head brewer Jesse Sigurdsson, says the initiative was inspired by a collective agreement that every business should have a philanthropic ethos at its core.
Proudly made in Taranaki
A business that supports and boosts its local community becomes extremely sustainable, and only nurtures the 'support local' vibe.

(Since Covid-19) we've seen a lot more collaboration between small businesses, and a greater overall appreciation of hospitality and local product, the sentiment from the community has been amazing in terms of supporting local business

Jesse Sigurdsson — Head Brewer Shining Peak
Since the Covid pandemic began, Kiwi's appetites for gifting locally made products — made in their own backyards — has only gathered pace.
We Love Local is excited to support makers from Taranaki like Shining Peak who are not only putting the region on the map, but are also giving back to the community.
To celebrate Taranaki Anniversary Day on 14 March, you can now get 10% off on select Tasty Taranaki Gift Boxes (offer valid until 15 March). Send a gift from New Plymouth to a loved one today.