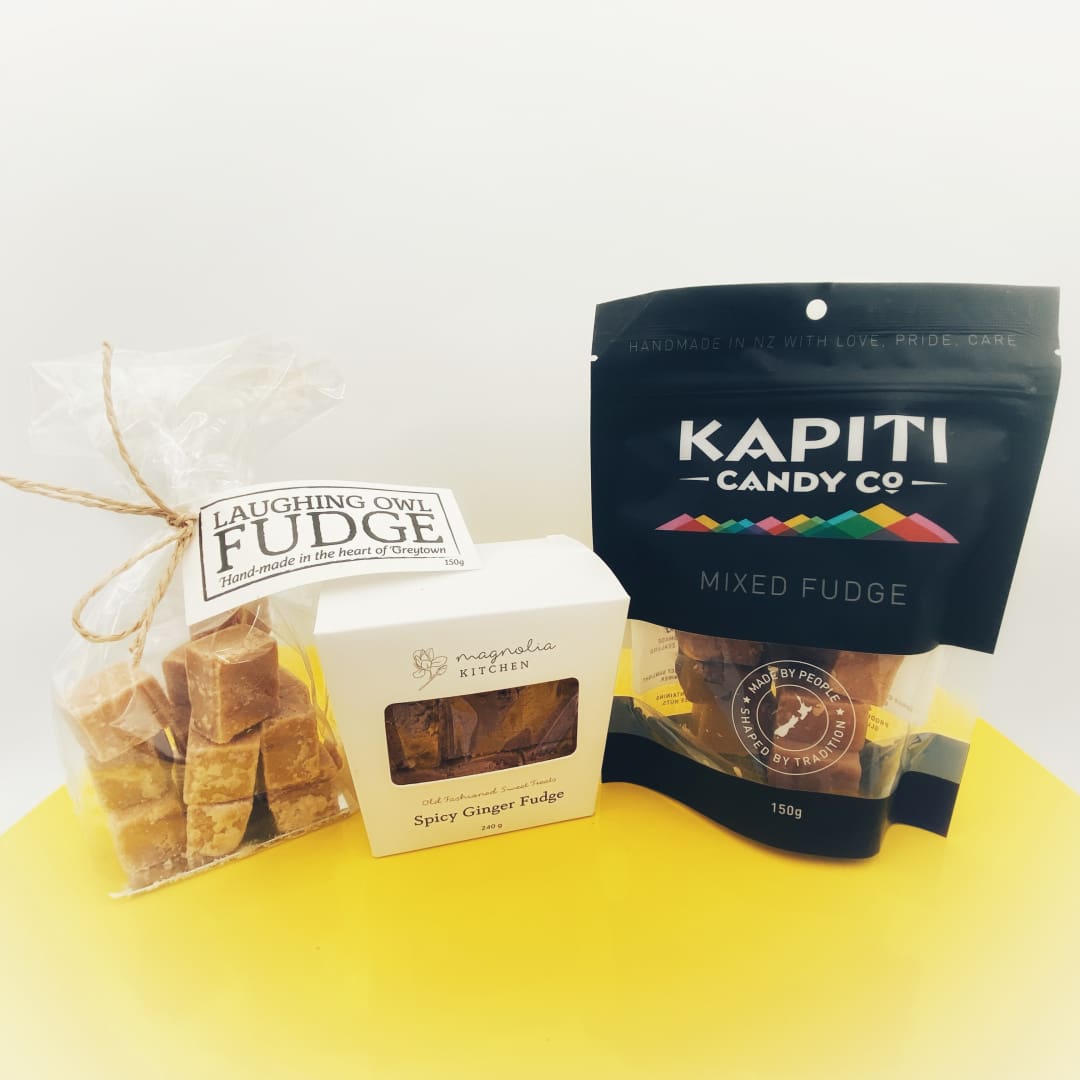 Did you know June 16 is National Fudge Day? Let's take a moment to celebrate the deliciousness of this decadent, sweet candy that is appreciated all over New Zealand. In our NZ gift boxes and regional gift baskets, you'll find fudge from these local companies:
Our fudge gift boxes and hampers
What's your favourite NZ-Made fudge gift box? Do you know of any other fudge we should add to our New Zealand gift baskets? Tell us in the comments!