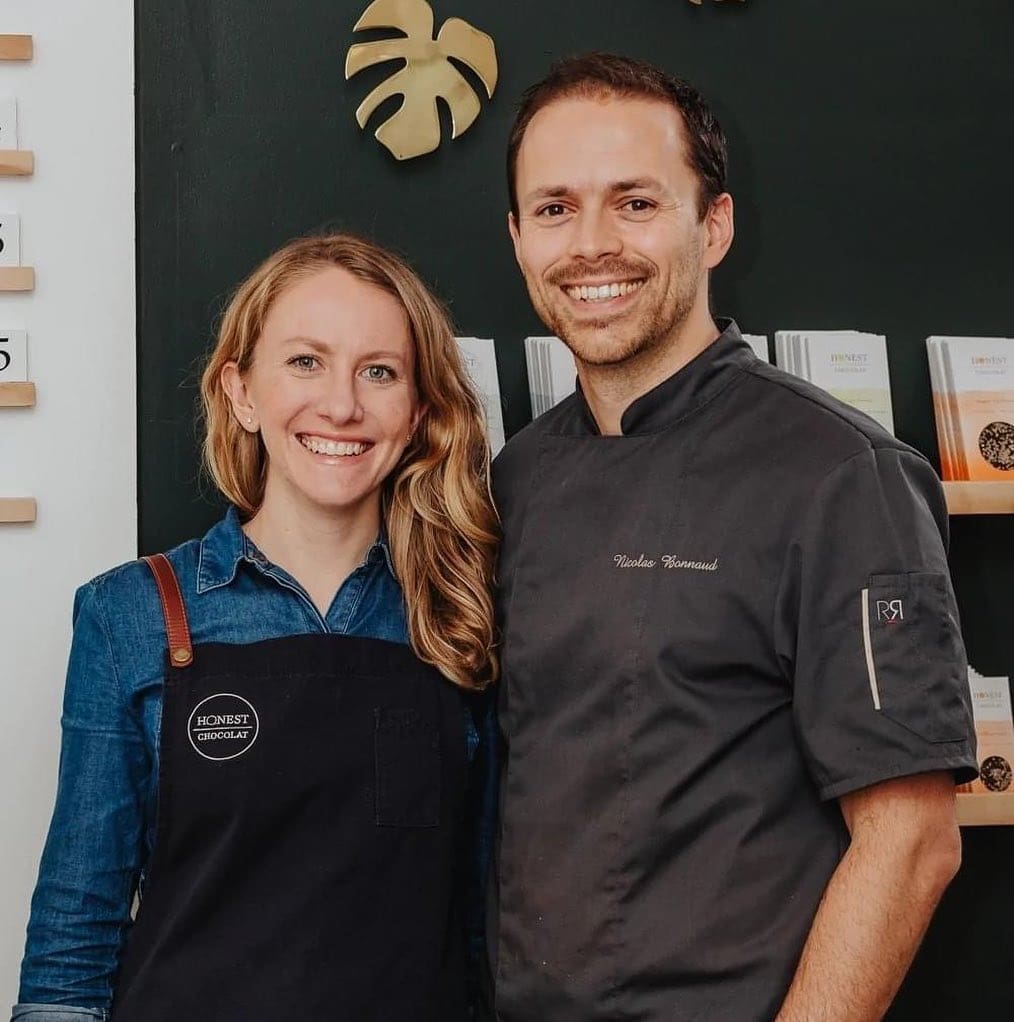 Meet the makers! The journey to award-winning bean-to-bar chocolate that started in a converted garage in Snells Beach. 🤩
Nico & Emily Bonnaud, the team behind the beautiful award-winning Auckland craft chocolate business Honest Chocolat, started in 2016 as a side project to their full-time occupations — Nico a pastry chef, and Emily an Interior Designer. A short year later, in 2017, the duo were awarded Best Chocolate Bar at the NZchocolate-Awards for their much-loved Salted Caramel and Buckwheat Milk Chocolate Tablet.
Delicious Auckland craft chocolate
Many markets and online sales later, Honest Chocolat moved from their Snell's Beach premises to Matakana Village. And in 2020 they opened their Honest Chocolate Bar and Boutique in Commercial Bay, Auckland.
The range of beautiful and delicious Honest Chocolat products continues to grow, while maintaining a passion for the art of chocolate making, and a love of the highest quality chocolate – with no hidden enhancers, preservatives or additives.
We are delighted to include Honest Chocolat in our Abundant Auckland Gift Box (also available for delivery throughout Auckland) as part of our regional gift basket range, as well as selected food and drink gifts. 🤍🤎
Photo of Emily & Nico sourced from the Honest Chocolat website.