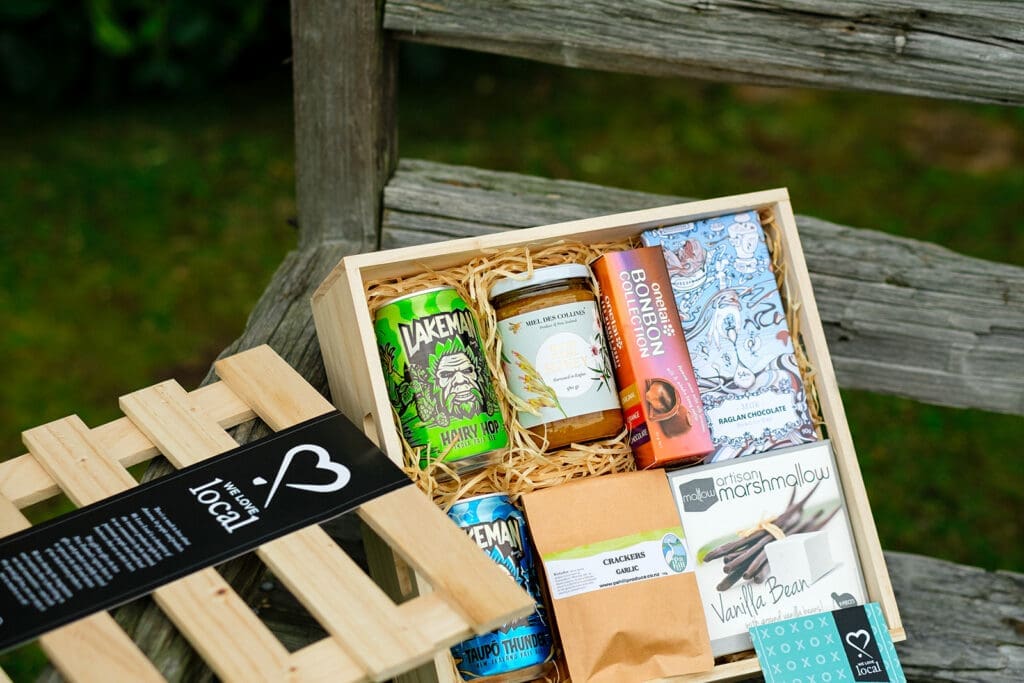 A warm welcome to Wondrous Waikato! Celebrating everything that is wondrous about local artisan producers in the Waikato region—from beer to honey, marshmallows, chocolate, tea and wine (and a whole lot more). All packaged with love in a gift box range that is sure to delight.
Amazing producers include:
All our gift baskets are available for NZ-wide shipping, including gift delivery to Hamilton, Taupō, and Cambridge. See what's inside these beautiful gifts, and check out the new Wondrous Waikato Gift Boxes now.