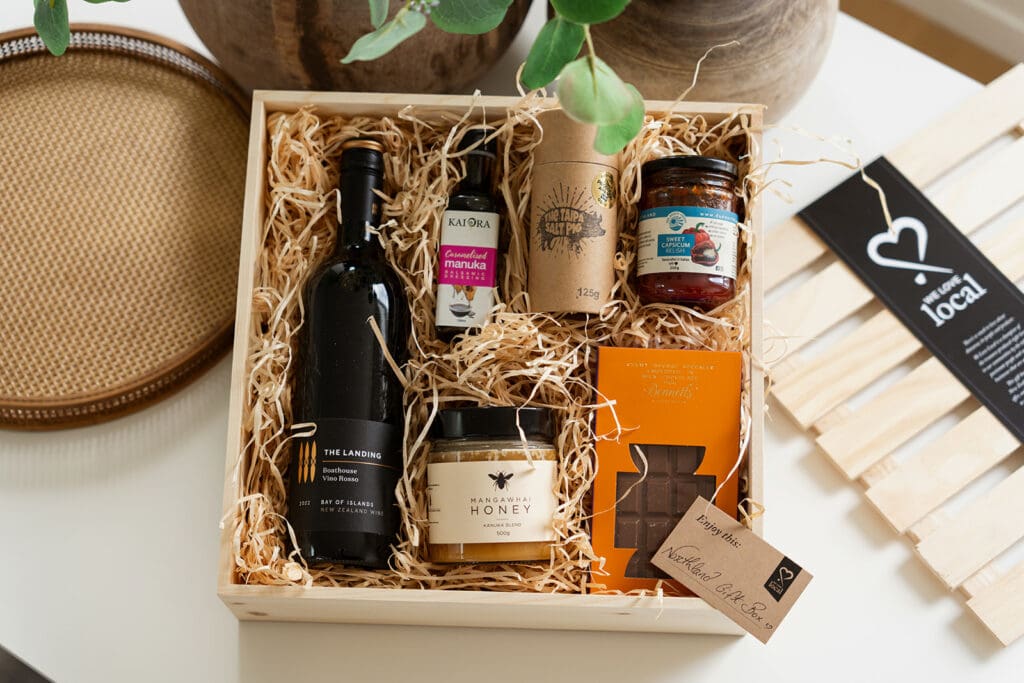 We are thrilled to announce the release of our latest region — the Notable Northland Gift Box! Prepare to be whisked away on an unforgettable foodie journey as we bring you the best of Aotearoa's captivating Far North.
Over the past few months, our team has been working tirelessly to curate a collection of exceptional products from talented local artisans and food heroes throughout Northland. From the city of Whangārei to the stunning Bay of Islands, we have scoured the region to source the finest Te Tai Tokerau has to offer.
Inside our Northland Gift Box, you will discover a treasure trove of culinary delights that showcase this remarkable destination's unique flavours and traditions:
🍷 The Landing Boathouse Wines (Bay Of Islands)
🍫 Bennets Craft Chocolate (Mangawhai)
🫙 Due North Food Relish (Kaitaia)
👨‍🍳 Kai Ora Caramelised Manuka Balsamic (Awanui)
🍯 Mangawhai Raw Honey (Mangawhai)
🫒 Olives On The Hill Extra Virgin Olive Oil (Mangawhai)
🌰 The Chocolate Barn Coated Nuts (Waipu)
🧂 The Taipa Salt Pig (Taipa)
Indulge in award-winning Northland company Bennets chocolate's rich buttery goodness, crafted with passion and expertise by their skilled artisans. Sample the exquisite taste of locally sourced honey, bursting with the natural sweetness of the region's native flora. Dive into the ocean's depths with locally harvested sea salt fresh from the pristine waters surrounding Northland's rugged coastline. We have also handpicked a selection of Northland's finest wines, each bottle a testament to the region's thriving viticulture.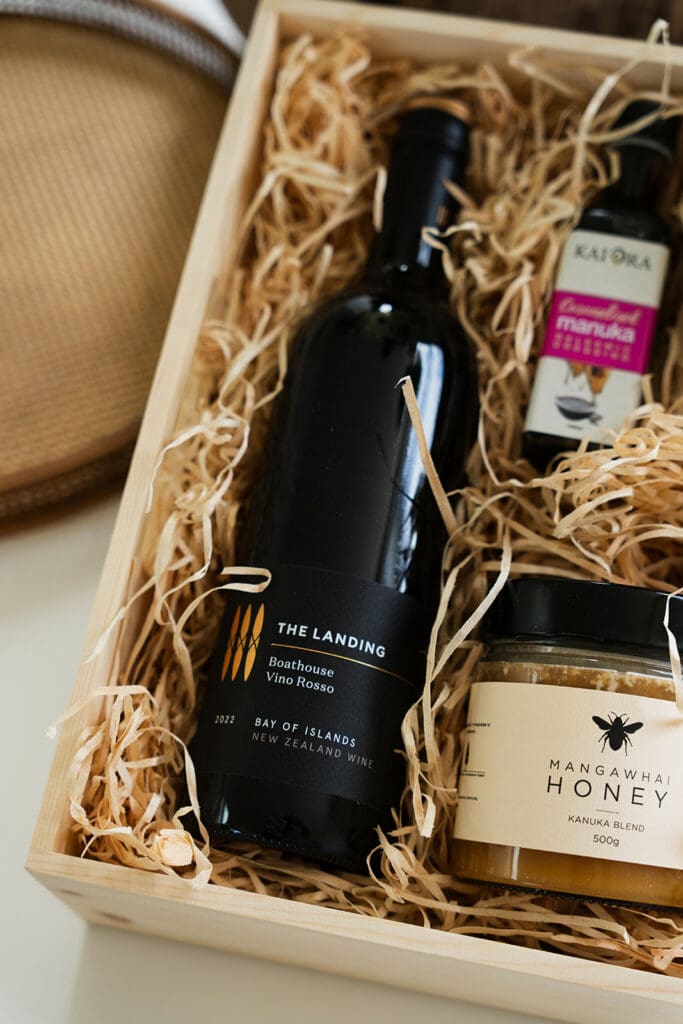 We are incredibly proud to support the local artisans and food producers who have poured their heart and soul into creating these exceptional products. By choosing our Notable Northland Gift Box, you can embark on a culinary adventure and contribute to the growth and sustainability of the region's food industry.
Imagine surprising your loved ones with a gift that takes them on a delicious adventure through Northland's beautiful landscapes and yummy vineyards. And guess what? They also make perfect Christmas gifts, housewarming presents, or gift baskets for real estate agents.
So get ready to send unique gift experiences from Northland with carefully chosen goodies in a gift box that captures the spirit and flavours of this incredible region.