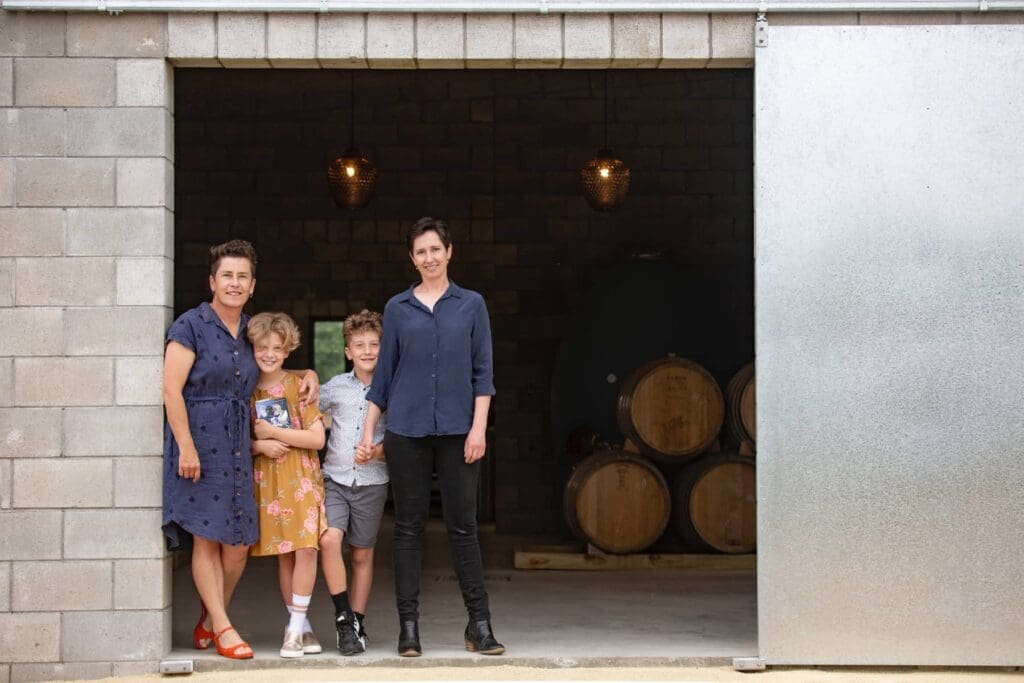 Wairarapa is known for sprawling vineyards with wineries attached, but in the heart of the Greytown, the district's only urban winery is doing things a little differently.
Alexia is the result of a labour of love, a winery built in the community where its founders live, their children go to school and their hearts lie.
Jane Cooper and Lesley Reidy bring in fruit they've picked themselves from Manuka Flats Vineyard near Carterton and apply their skill to create a range of exquisite wines, including their Fleeting Glimpse Pinot Noir and Gentle Girl Rosé, as well as a range called Tangent by Alexia — tiny batches of different varieties made in a more hands-off way. Field Blend Rosé, Chenin Blanc and Gamay are all on the menu, as well as an upcoming Methode Tradionelle Blanc de Blancs, made the same way a small producer would in Champagne.
Alexia is built on a foundation of strong women. The name comes from Jane's grandmother and is also her middle name.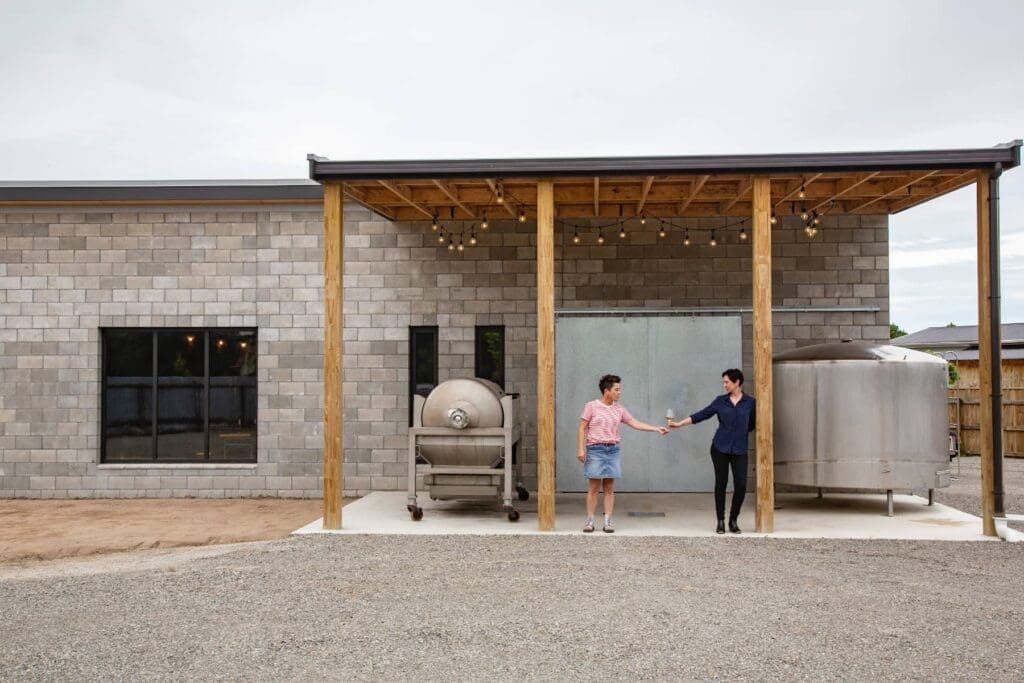 For us, the name Alexia reflects a broader representation of the strength of the family matriarchy. These women, particularly my mother, had a massive influence over the family. They were quiet and understated – but they were incredibly strong as well.

Jane Cooper — Founder, Alexia Urban Winery
Sustainable Wine Making in their Greytown urban winery
Another way Alexia carries their values is in their approach to sustainability. Every inch of the small winery footprint is used. Rainwater is collected from the winery roof, water use minimised and all grape byproducts are returned to the vineyard and made into compost.
We are working towards being a fully contained winery.

We already pick and transport the grapes ourselves, crush and do all the wine work onsite. People taste in the heart of the space where we make. Once we set up our own bottling line we can say, hand on heart, from the time the grapes are picked until the time someone leaves Alexia with a bottle of wine we've done it all here, by hand, ourselves.

Lesley Reidy — Founder, Alexia Urban Winery
---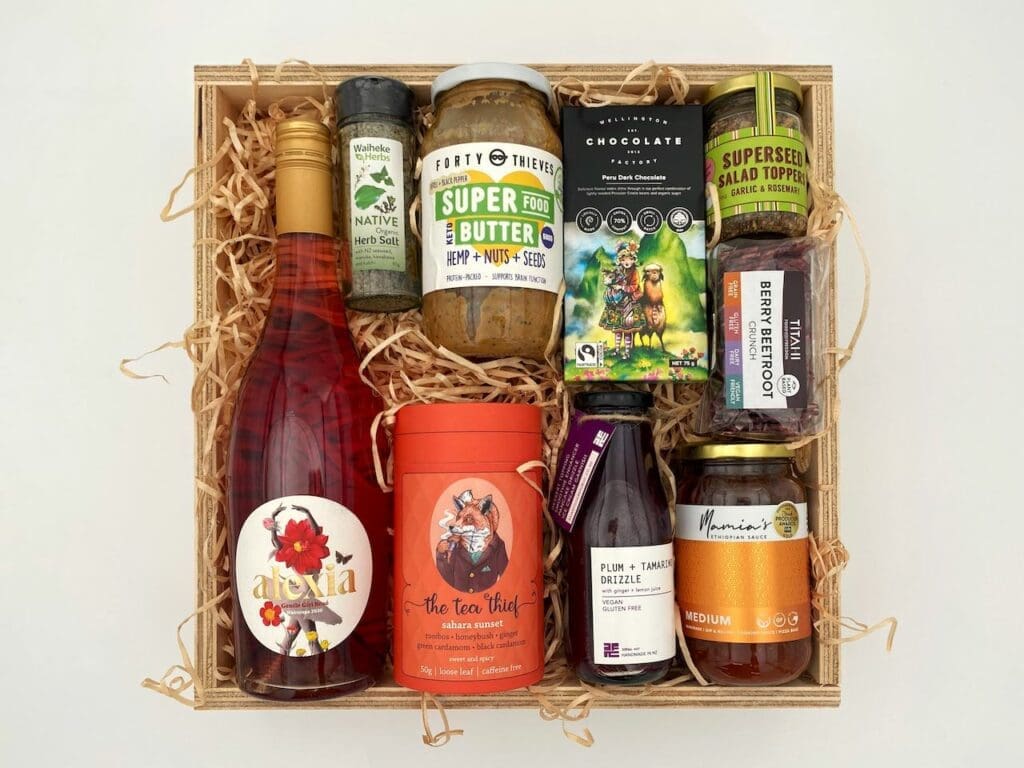 You can find Alexia in our regional gift basket range (available nationwide and with same-day delivery to Wellington) and selected food and drink gift hampers, including our vegan gift baskets.