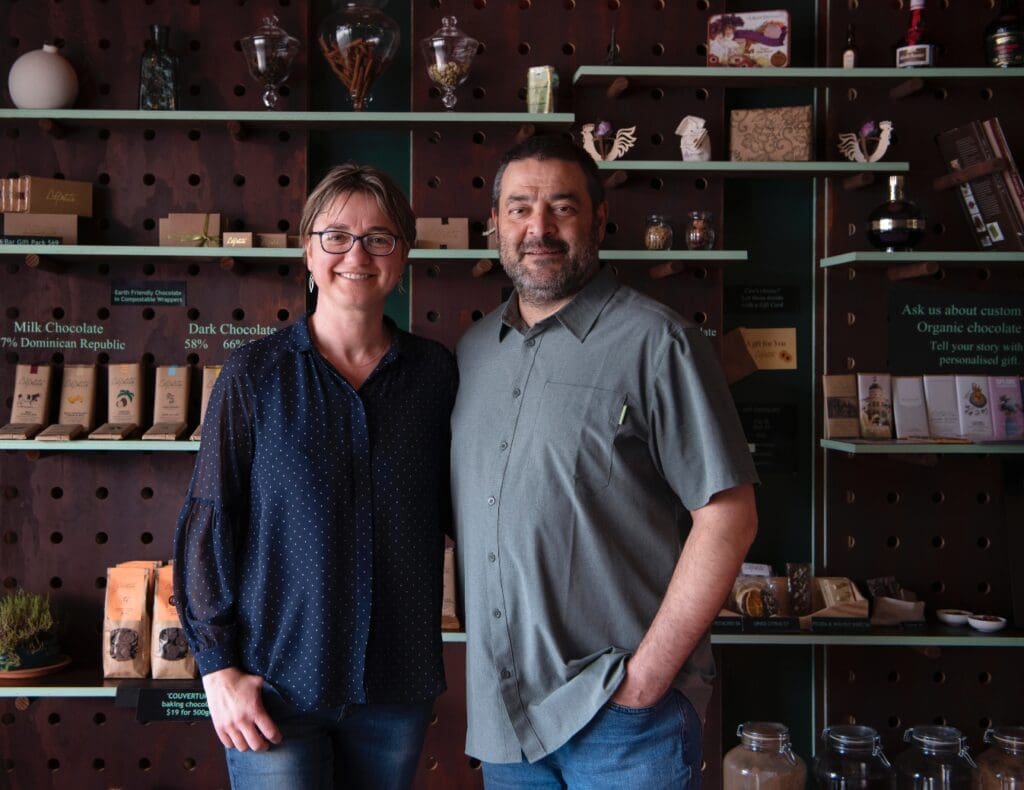 It's undeniable that chocolate brings a bit of magic into people's lives, according to Hawke's Bay business La Petite Chocolat.
Owners Sel and Asli Gider say helping to share that feeling is what drives them, and their goal is to create a positive impact in their community with their chocolates.
We value the human connection in everything we do and strive to offer an experience to people, staying away from being just another brand of chocolate on the shelf.

Sel Gider — Founder La Petite Chocolat
Locally owned and operated, La Petite Chocolate's products are made with a commitment to nature and people using organic, fair trade and single-origin cacao. They work with Kaoka, a market-leading French family business, which partners with almost 5,000 cocoa-farming families in Ecuador, São Tomé, Peru and the Dominican Republic. The farmers are supported to "renovate" their production, resulting in a higher price than the market average. As a result, both the quality and productivity are improved in the plantations, with growers earning a more sustainable income.
Sel believes there's definitely an increased demand for ethically sourced products including chocolate, which has suffered from unethical farming and labour issues.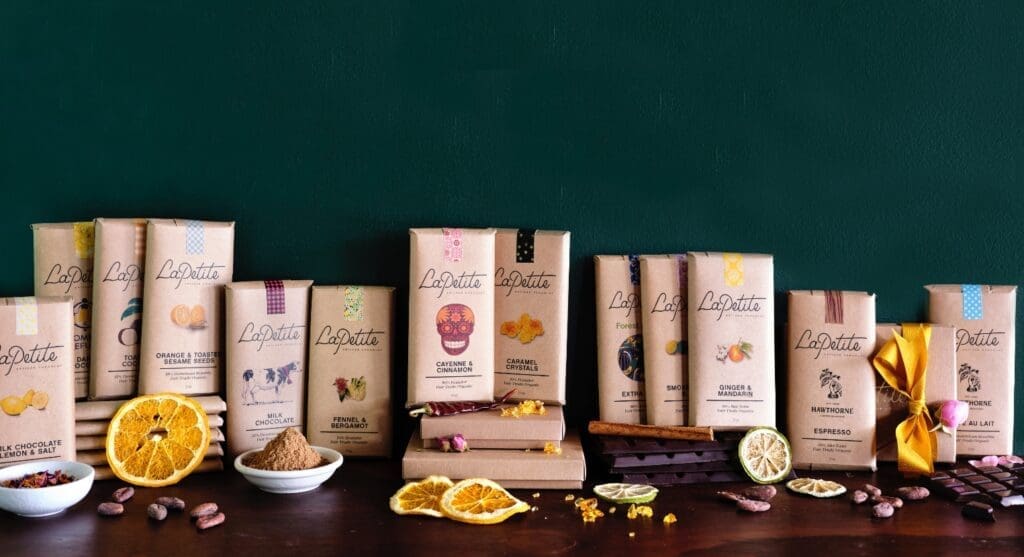 We're working to change this, and tell the story of our cacao's origins on our wrappers. La Petit Chocolat use environmentally friendly packaging for all our products and all our bars are wrapped in special home compostable packaging which also maintains the required barrier properties to protect the chocolate in the best possible way
Now included in We Love Local's gift baskets which are also available for delivery to Napier and Hastings, La Petite Chocolat is proud to be part of an initiative based on gifting intentionally and sustainably, as well as helping Kiwis to 'back their backyards' — shop our Hearty Hawke's Bay gift boxes now.