This is the first blog post in our 'Made in Auckland' series, featuring local producers from the region available in We Love Local's gift baskets Auckland.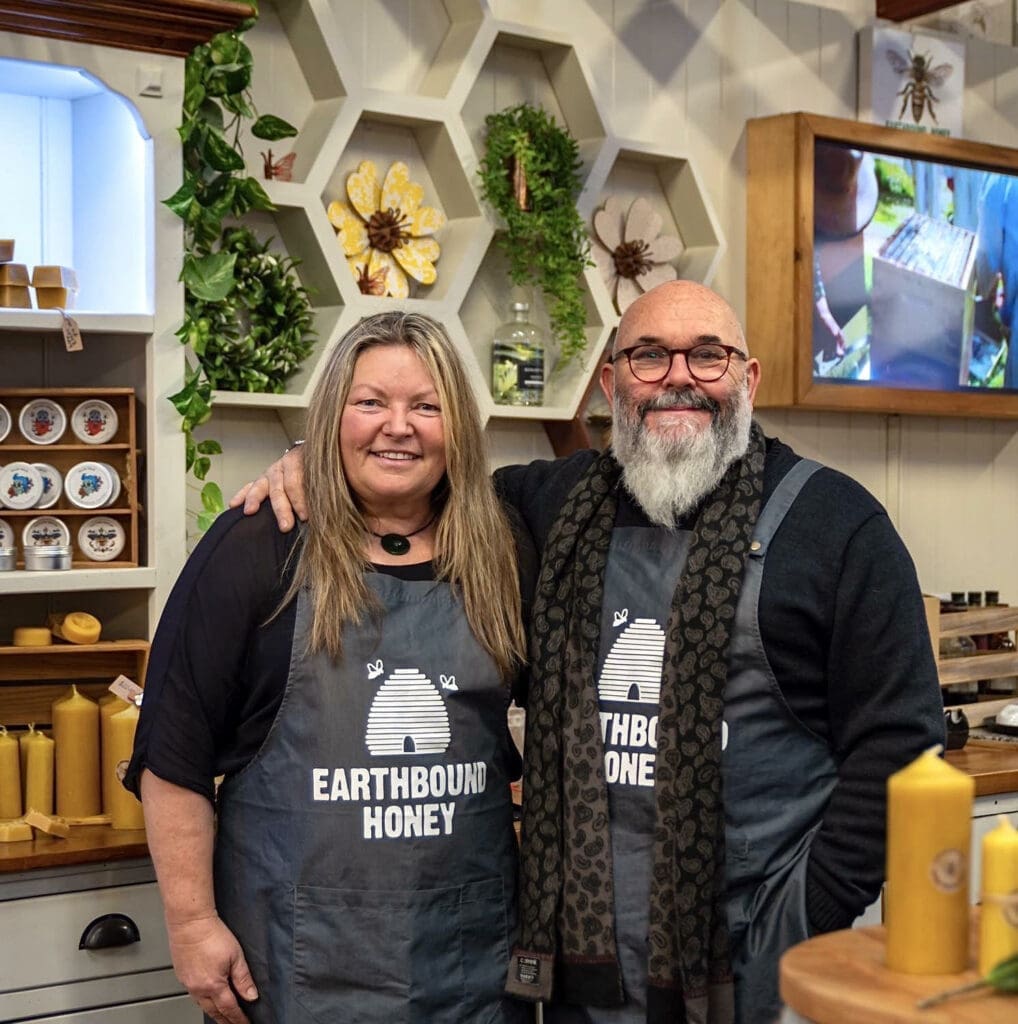 Over the last 17 years, a single hive that started out as a hobby has since blossomed into a 100 percent New Zealand owned and operated business founded by a couple as authentic as their honey.
Enter, Earthbound Honey.
Earthbound Honey is the brainchild of sustainable artisan beekeepers, Terry and Karlene Shaw-Toomey. The dynamic duo has built a boutique bee empire from their 11-acre property in the beautiful Bethells Valley, and they are hoping the next generation will join them in the venture.
Working hard every day to pay homage to its ethos 'never more or less than nature intended', Earthbound Honey's range of hand-harvested raw manuka honey and ever-expanding products — including luxury skincare — have captured the imagination and hearts of honey-lovers across Aotearoa.
Earthbound Honey has a down-to-earth approach to its operation. Organic practices are followed, where possible; honey is never heat-treated or pasteurised and only minimally filtered to remove bees and excess wax ensuring a pure raw natural honey product; and the wax, trace minerals and complex sugars that occur naturally in the honey are never compromised.
Honey made in Auckland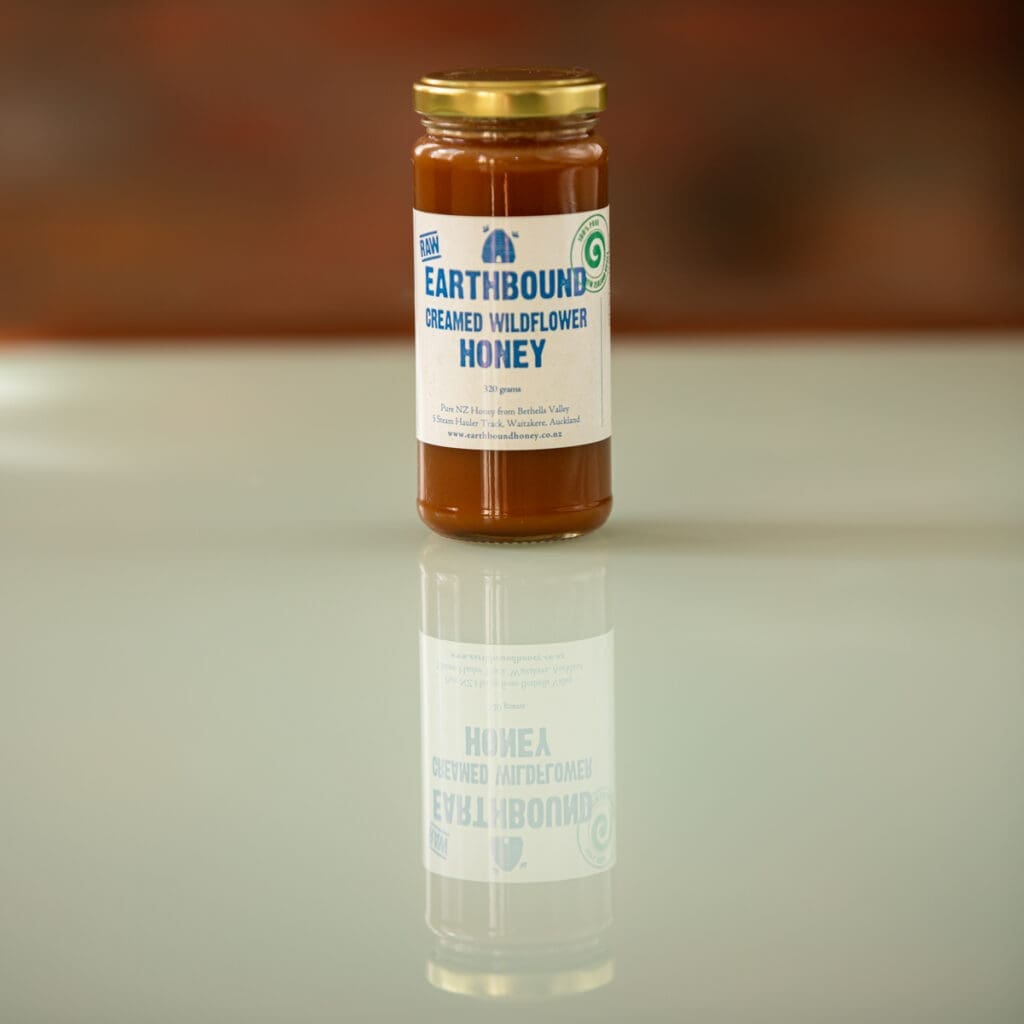 A flavour sensation, Earthbound Honey also boasts some attractive health characteristics, too. Raw honey contains bee pollen, which is known to ward off infections, provide natural allergy relief and boost overall immunity.
There are lots of synergies between what we do and what We Love Local stands for. We are proud that our business, made by nature, creates local food for local people. We know our customers like the fact there is a story behind what we do and that traceability, family values, and working the land with passion and care are all important parts of this story.

— The Shaw-Toomeys say of the fitting partnership.
Gift boxes with Auckland Honey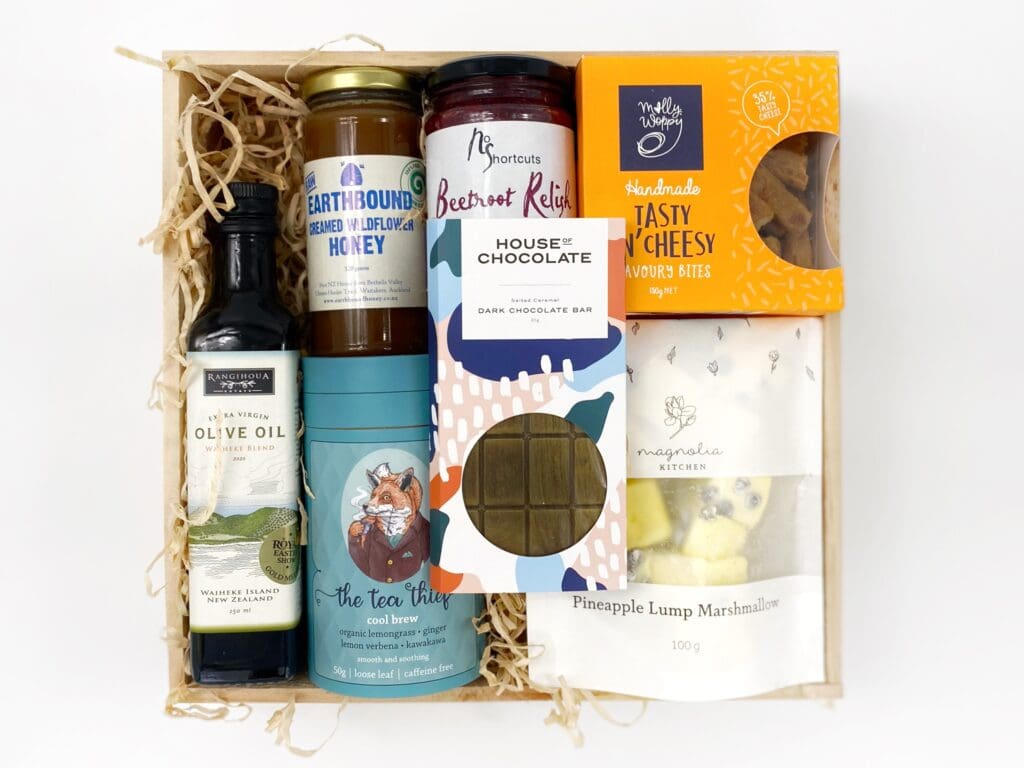 We Love Local region gift baskets make it easy for anyone to share a message of care in a sustainable way. Featuring local and regional artisans, vintners, and food and drink producers, 1 percent from every sale is donated to New Zealand charities.
In Auckland, We Love Local supports (via One Percent Collective):
Mixit (Auckland) — uses creativity to support young people from former refugee backgrounds to successfully integrate into our communities.
Ngā Rangatahi Toa (Auckland) — empowers kids excluded from mainstream school to re-engage with education and build a brighter future for themselves and their whanau.
Find out more about Earthbound Honey, or visit the We Love Local store to discover more products made in Auckland and purchase your very own Abundant Auckland gift box today.