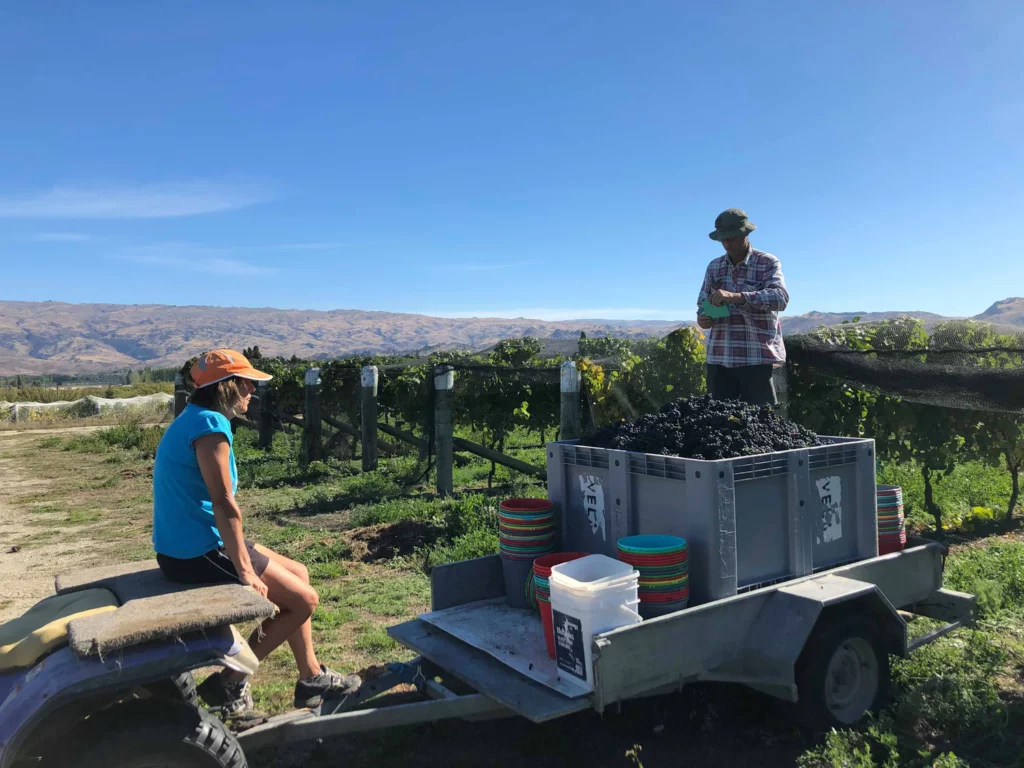 Meet the team! Roland and Lucienne van der Wal are the owner-operators of Immigrant's Vineyard – Home of Ruru Wines. Overlooking the Clutha River and Old Man Range, it is one of the most southern vineyards in the world.
After arriving in New Zealand from the Netherlands in 1986 with just a backpack each, Roland and Lucienne worked in hospitality, owned their own restaurant, and operated grocery retail businesses, all the while following the growth of the New Zealand wine industry. In the early 2000s, Lucienne studied viticulture at the EIT in the Hawke's Bay, but it took a few more years to realise their dream of owning a vineyard.
In 2013 they purchased an existing vineyard in the Alexandra Basin, between the Central Otago towns of Alexandra and Clyde. One of the most southern vineyards in the world, their 19ha vineyard is planted primarily in Pinot Noir grapes (16ha), with 4ha of Pinot Gris and a small amount of Gewürztraminer and Chardonnay.
We are delighted to include this remarkable wine in our Otago Gift Box range.