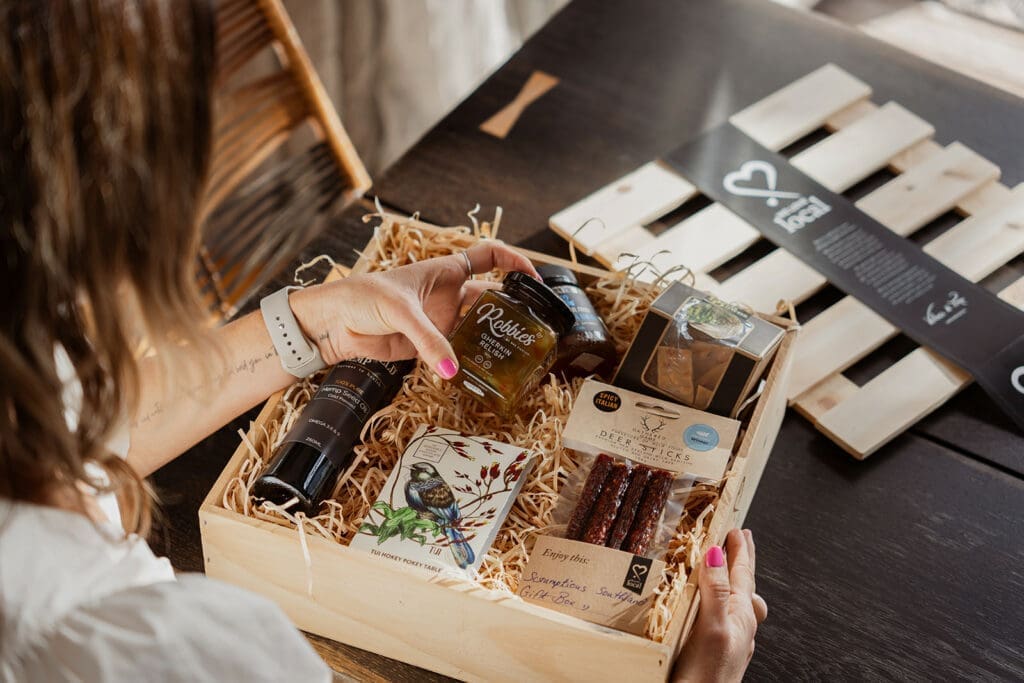 Ready for another adventure?
This is a big month for regional gifting at We Love Local and we are so excited to announce that we will be taking a tasting tour through Southland — with our new Scrumptious Southland Gift Box!
Some beautiful products from Invercargill and beyond, including:
🥜 Boasted Peanut Butter
🌰 Davis Downs Hazelnuts
🦌 Gathered Game Wild Deer Salami
🧑‍🍳 Hopefield Hemp Seed Oil
🐝 Miele Apiaries Raw Honey
🫙 Robbies Chutneys & Relishes
🍫 Seriously Good Chocolate
Bringing together amazing local producers from this area has been such a great experience and we love getting to highlight the best of the region's artisan offerings.
Whether you want to send a gift baskets to Invercargill, need a corporate gift with local goodies, or would like to surprise loved ones for a special event (e.g. a birthday present or Christmas gift idea) outside of Southland, we have a wide selection of gifts that can be shipped anywhere in New Zealand.