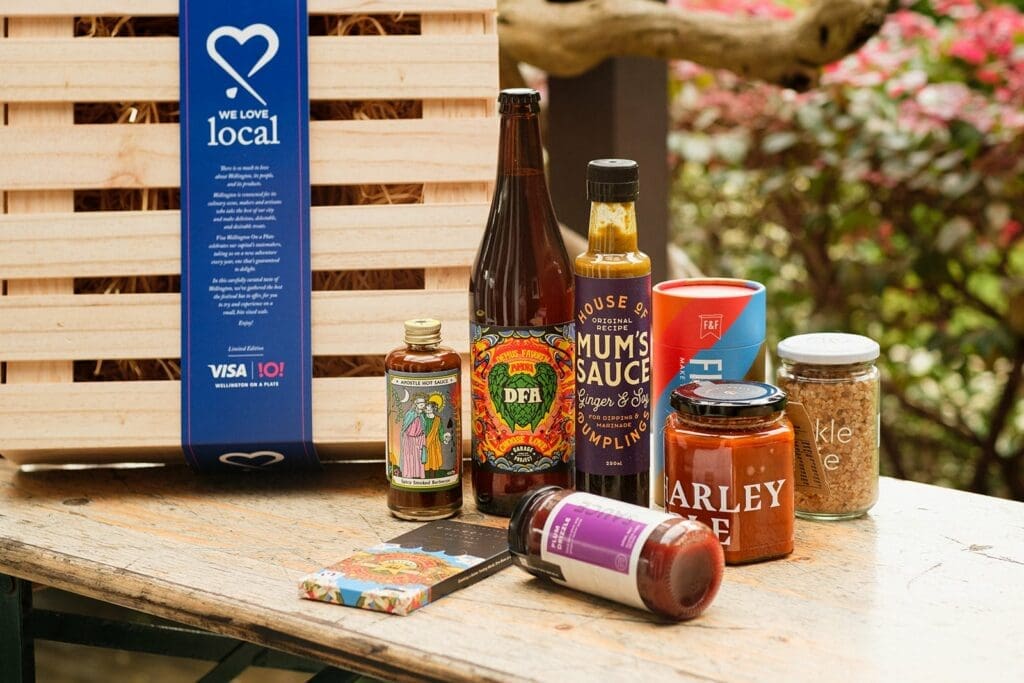 The magic of New Zealand's taste capital has been captured in our new limited edition gift
box, launched especially for this year's Visa Wellington On A Plate festival.
We're celebrating producers participating in the festival, or whose products are used by
restaurants taking part, and our new gift box features some fantastic limited editions –
including a cocktail created by J.M.R & Co and Six Barrel Soda – and new suppliers Pickle &
Pie and Charley Noble.
The limited-edition Wellington gift baskets are designed to take you on a taste adventure – as if you were in the city.
Wellington is unique, and we wanted to showcase the capital's tastemakers at the heart of the city's culinary scene. Just like you can walk from one end of town to the other in half an hour – starting for lunch at Charley Noble and ending at Garage Project in Aro Valley – you can experience the tastes of the city at home.
It's the same vibe on a small, bite-sized scale – taking people on a food adventure that's
guaranteed to delight.

Timo Reitnauer – Co-founder We Love Local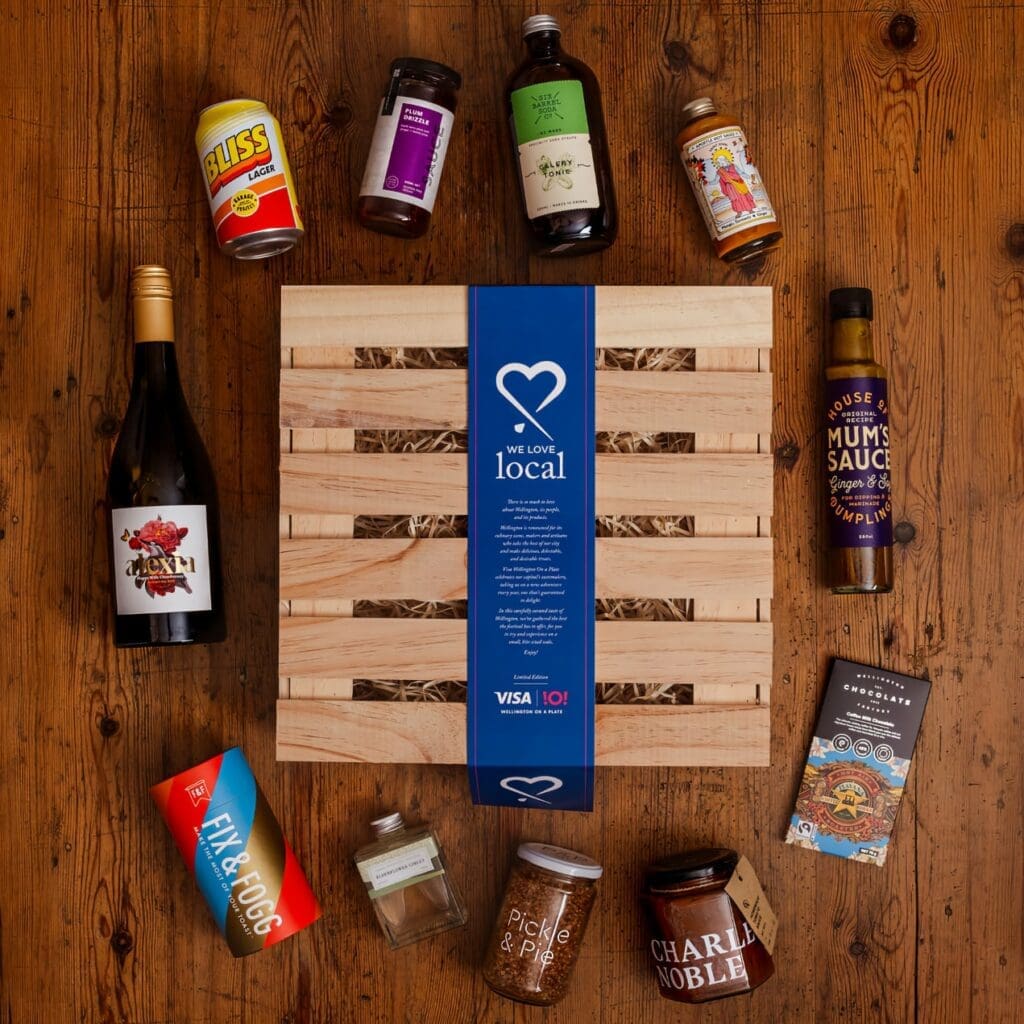 Visa Wellington On a Plate Chief Executive Sarah Meikle says the limited edition gift boxes
are the perfect partner for fans of the festival, allowing them to share a taste of the festival
with friends near and far.
Wellington is filled to the brim with incredibly talented chefs and producers, it's a fabulous way to showcase our local heroes and means that anyone can enjoy Visa Wellington On a Plate anywhere.

Sarah Meikle — CEO Wellington Culinary Events Trust & Festival Director
We Love Local is sponsoring this year's Visa Wellington On a Plate, a long-held goal of ours,
since our launch in 2020. Having experienced rapid growth over the last months, we are
thrilled to be able to support this incredible festival. We're also on the cusp of returning $1
million to local businesses across Aotearoa, and are proud to support Wellington's
hospitality industry.
The Visa Wellington On a Plate Gift Box range is available now and throughout the festival, 1 – 31 August 2022.