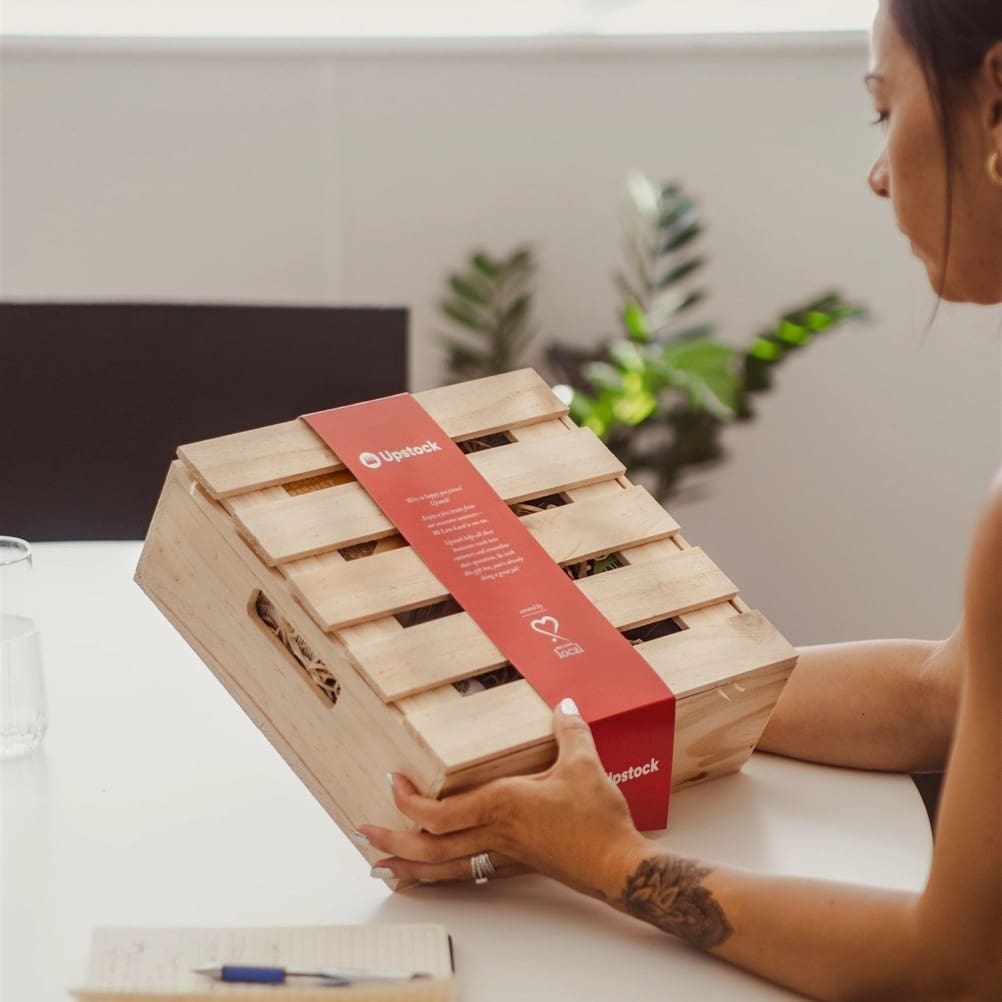 Do your business gifts have impact? Ours do!
At We Love Local, we take pride in offering corporate gifts that make a difference. Our gifts directly impact hundreds of local producers throughout New Zealand, boosting their businesses and creating perfect gifting options for yours. Not only that, but our commitment to sustainability goes beyond the products we source – our packaging is eco-friendly too, with no plastic in sight.
Supporting Local Producers
We prioritise buying from small-batch producers, similar to those you'd find at Farmer's Markets and specialty stores like Moore Wilsons in Wellington or Farro Fresh in Auckland. By showcasing their high-quality products in our gift boxes, we're helping these local heroes thrive and grow.
Sustainable Packaging
We believe in doing our part for the environment, so we've taken a sustainable approach to packaging. Our reusable wooden boxes not only provide a keepsake for the recipients but also reduce waste. We're proud to offer a closed-loop programme, where customers can send back the wooden boxes for reuse. This innovative scheme sets us apart from other gift box companies and helps us contribute to a greener future.
Community Contribution
At We Love Local, we're not just focused on business – we're passionate about giving back to the community. Through our operations, we've returned $1.5 million to New Zealand's regional economies, supporting local businesses and driving economic growth. We also ensure that all our employees are paid the current living wage, creating opportunities for mums to re-enter the workforce and fostering a supportive work environment.
Join us in making a local impact with your business gifting. Choose We Love Local and support local producers, sustainable practices, and meaningful gifts. Together, let's make a difference and celebrate the best of what New Zealand has to offer.