Huge growth of over 400% during the recent Level 4 lockdown, and an ever-increasing demand from Kiwis to 'back their backyards', has led We Love Local to expand into Taranaki, expanding our mission of showcasing and championing local brewers, vintners, artisans, and distillers.
Our brand new Tasty Taranaki gift boxes feature the best of the Taranaki region, including Shining Peak Brewing's beers, Juno Gin, Egmont Honey, Okurukuru wines and chocolates from Giles Chocolatier. As well as supporting small local businesses around the country, we also prioritise giving back to the community by donating one percent of our profits to charities via the One Percent Collective, something that aligns with the philosophy of Shining Peak Beer, which donates 5% of their revenue to local organisations.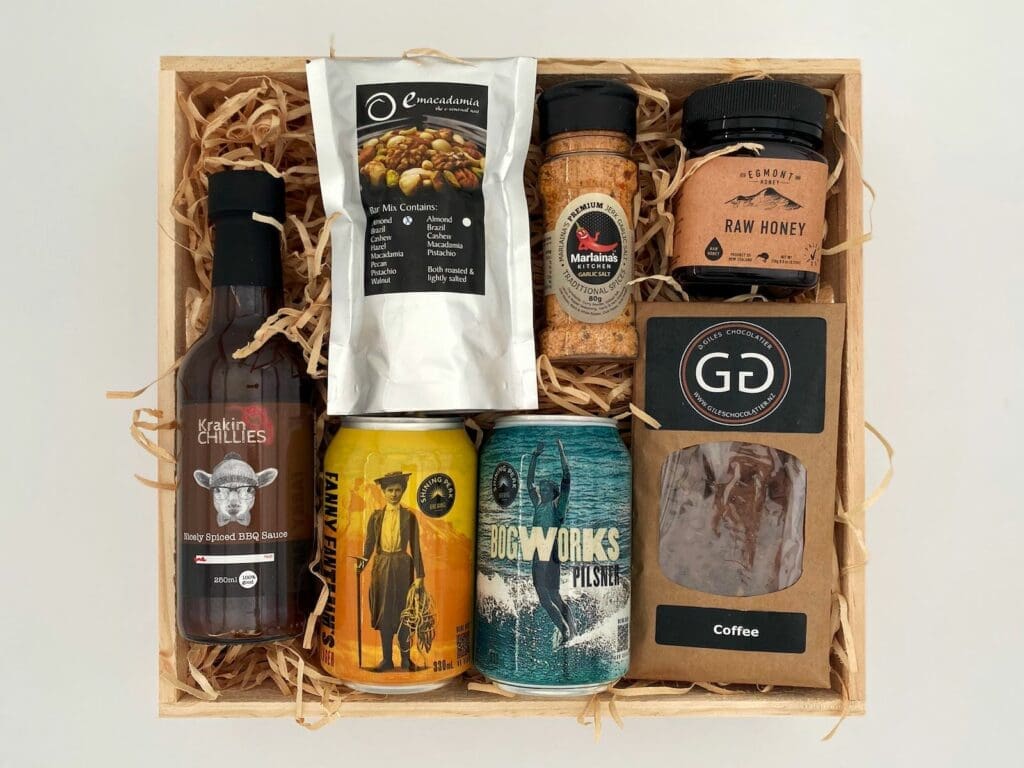 Shining Peak head brewer Jesse Sigurdsson, says the initiative was inspired by a collective agreement that every business should have a philanthropic ethos at its core.
A business that supports and boosts its local community becomes extremely sustainable, and only nurtures the 'support local' vibe

Over the last 18 months, we've seen a lot more collaboration between small businesses, and a greater overall appreciation of hospitality and local product, the sentiment from the community has been amazing in terms of supporting local business.

Jesse Sigurdsson, Shining Peak Brewing
Gifting intentionally and sustainably and supporting small New Zealand businesses has seen us sell more than 8,000 gift packs since the first Level 4 lockdown last year (a big thanks also to our customers ordering corporate gifts).
COVID-19 restrictions have increased the appetite for locally made products, and we're excited to add Taranaki's makers to our offer — shop our Tasty Taranaki gift boxes now.