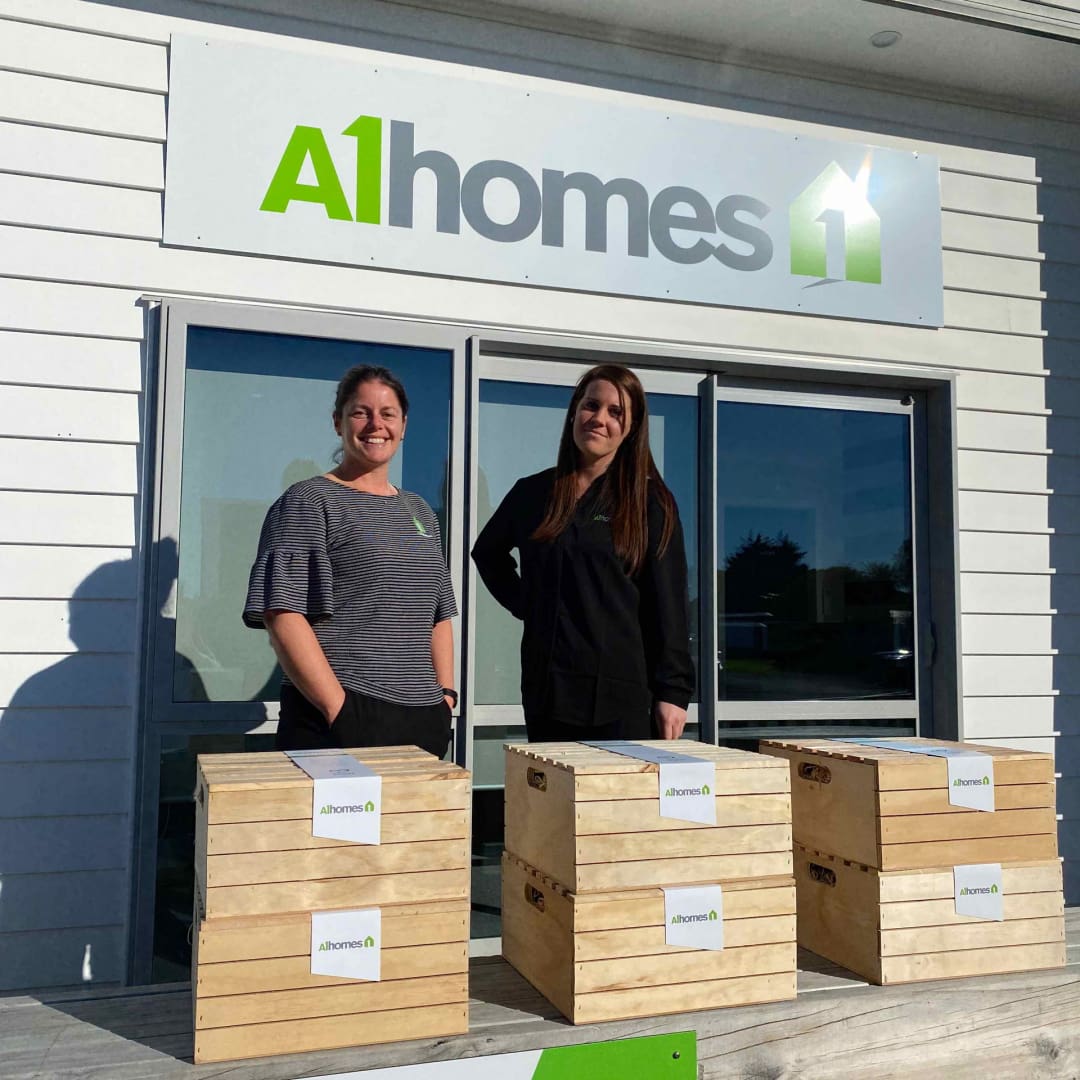 We are excited to welcome A1homes as a customer! Their local franchise approached us to create a custom branded gift box with products from Kāpiti and Horowhenua for their handover and housewarming gifts. Thanks so much Cherie and team for entrusting us with your corporate gifting!
Building company gifts
We Love Local gift boxes a great way for new homeowners to discover products from the region and also gives the building company an opportunity to support our local artisan producers. These gift hampers also make great staff Christmas gifts or can be used for social media giveaways to name a few other ideas.
Jennian Homes gift boxes
Earlier this year, we also created a gift box for Jennian Homes Wairarapa with goodies from their region. They had full control over the contents and look as well as the messaging. You can see an example of their corporate gift box below.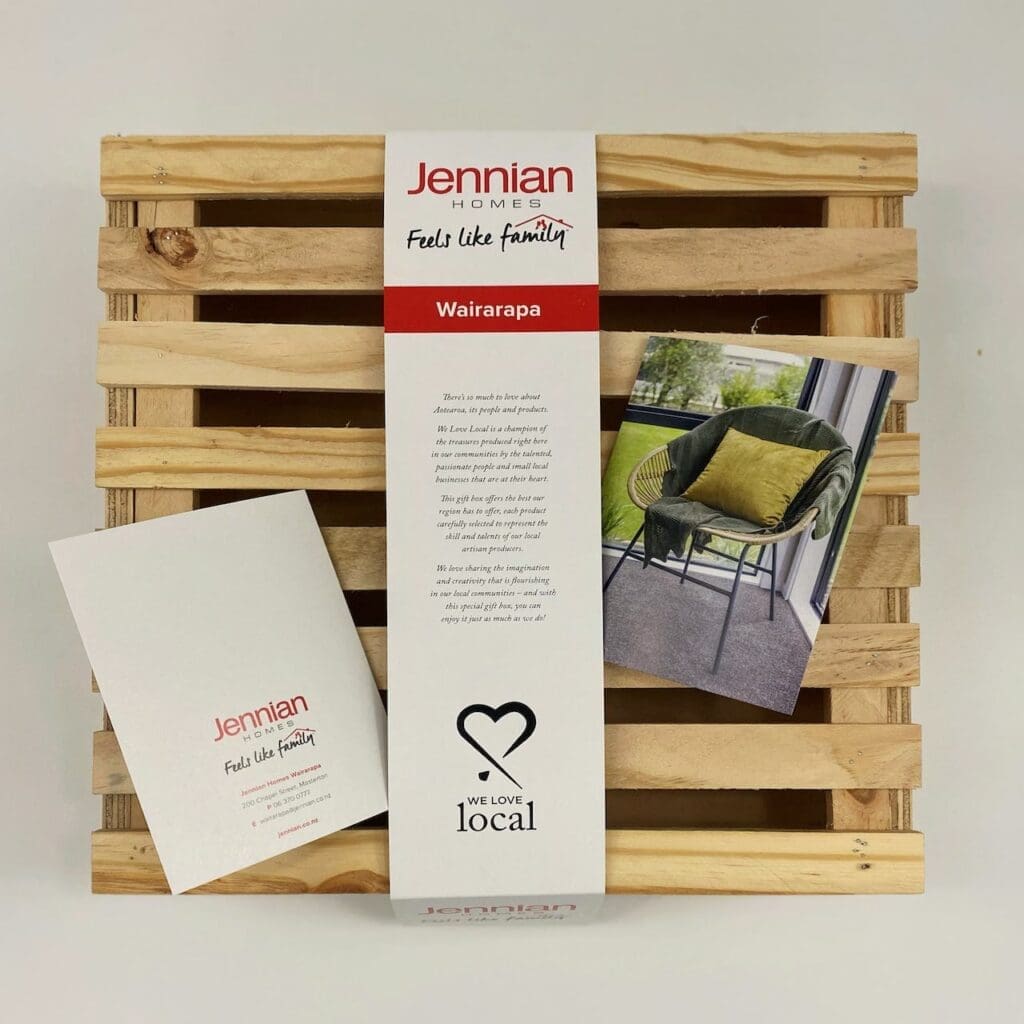 NZ-made gifts for builders
If you are a building company (big or small), we'd love to work with you and create a custom gift basket for your local region.