Craft Vodka Gift Box
The night is young and your friend is on a mission to find the perfect drink. They could mix their vodka with anything really, but who wants to be like everyone else? With this curated gift box of an all-new locally made small batch craft vodka, the recipient can make cocktails to die for.
This vodka gift set is a great present for the person who's always down for a good mix. Such a thoughtful gift idea, they'll be in their element with this Craft Vodka Gift Box set out in front of them.
With handcrafted Kapiti Coast Vodka from New Zealand, some local sweet and savoury snacks (the ones that wouldn't survive too long on their own), and one of our favourite Apostle Hot Sauces to really up the game — the contents of this gift will be gone quick!
Bloody Mary Cocktail Recipe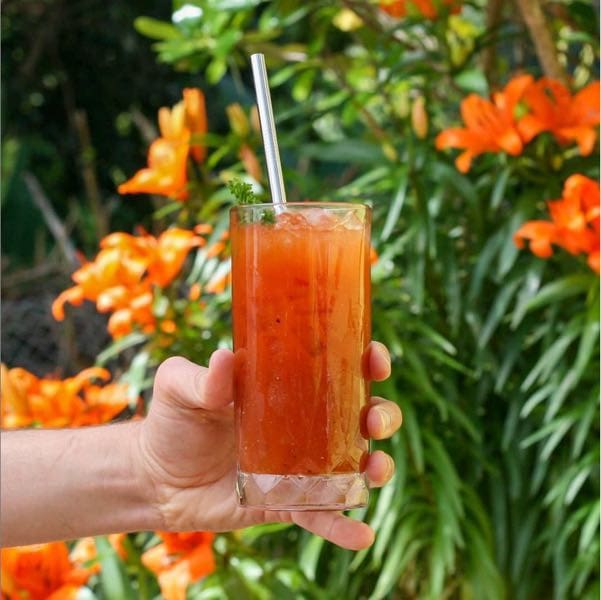 Why not try a new cocktail? Here is a recipe for a St. Phillip Bloody Mary (Apostle Hot Sauce and Vodka included with the gift box):
Juice of ½ a lime
1 tablespoon St. Phillip
2 shots Kapiti Coast Vodka
1 shot pickle juice
1 teaspoon Worchester sauce
1 cup of tomato juice
A pinch of salt & cracked pepper
Chopped parsley
Combine ingredients in a glass and pour over ice. Add salt and pepper to taste. Enjoy!
Giving back to Aotearoa
For every Craft Vodka Gift Box sold, we set aside 1% profit and donate to New Zealand charities such as Garden To Table or Sustainable Coastlines via One Percent Collective.
Growing NZ's regional economies; by buying from We Love Local you directly help small companies in and around the country
Read more about our social mission and sustainability commitment.
Craft Vodka gift basket delivery info
See details for delivery cut-off dates and timeframes.